As a born and raised Albertan, there's a lot about living in Quebec that has taken some time to get used to. The variety of cheese in this province, however, is not one of those things. The selection is incredible and the price point is unbelievable. You could easily spend a lifetime eating only Quebec cheese and never get bored. From stinky blues to ultra-creamy bries, here are some of my top picks after almost two years spent in la belle province.
(If you're looking to get your hands on some of these cheeses or to learn more about Quebec cheeses, Fromages du Québec and Fromage D'Ici are both great resources. The latter also has a great app that you can use to search cheeses and note your favourites to refer to later.)
Baluchon
Anyone who follows Canadian cheese has probably heard of Baluchon before it was given nationwide awards. Fromagerie F.X. Pichet ages this semi-firm cheese for two months, by which time it starts to develop a hazelnut-y flavour without being overwhelmingly pungent. Its subtlety makes it best suited to other delicate ingredients: just a slight drizzle of honey wouldn't be a bad accompaniment.
Bleu d'Elizabeth
At some point, chefs got word of this blue from Fromagerie du Presbytère and it started popping up on restaurant menus around Montreal like wildflowers. Luckily for you, it's just as easy to find for home consumption. Even if you're not a fan of blue cheese, it's worth giving a shot. Flavour notes are predominantly fruity with a bit of a peppery kick on the finish. Whip up a gorgeous cobb or wedge salad with a creamy Bleu d'Elizabeth dressing and plenty of cheese crumbles to garnish. It also works beautifully with sweet potatoes.
Fleuron
I eat a lot of cheese–blue cheese in particular–and I must admit that I was pleasantly surprised when I happened upon Fleuron only mere months ago. It's quite strong, but in a grassy, woodsy way that avoids taking on a complete barnyard funk. The texture also errs towards being firm than creamy, so it's lovely for crumbling on top of pretty much anything, or being served as part of a cheese board.
Fuoco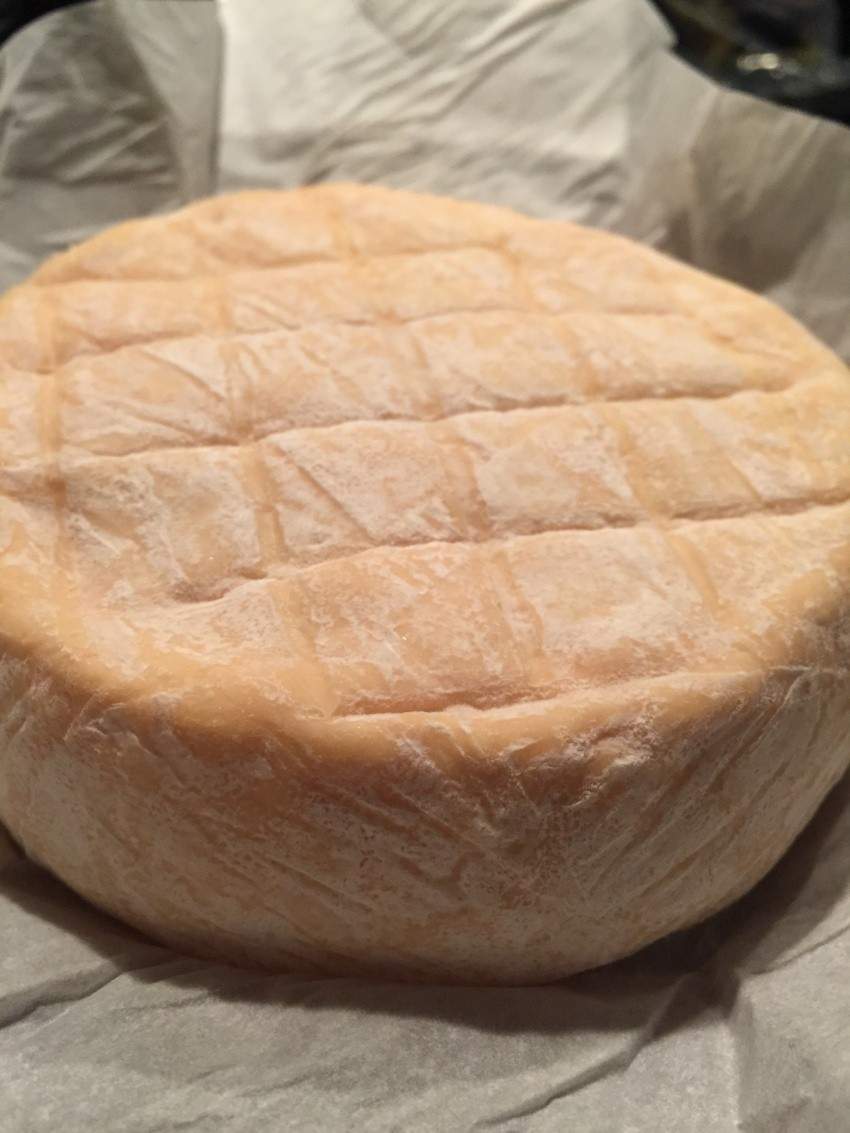 Definitely falling on the upper end of the price spectrum, this washed rind water buffalo milk cheese is worth every penny. It's beyond creamy, and depending how ripe it has gotten, you'll likely need bread to pick it up (lest you wind up licking it off your fingers like I may or may not have been known to do on occasion). It's a bit difficult to get your hands on but Montreal's Bleu et Persillé has been known to carry it.
Laliberté
This triple cream cheese is not for the fat-phobic. At 36 per cent milk fat, it's like eating butter. The rind is wonderfully bloomy and notes of mushroom abound. It's mild and delicate, and frankly, the perfect cheese to accompany fresh spring vegetables like fiddleheads and asparagus. If all else fails, it's never a bad idea to eat it as is (crackers or bread, optional).
Louis d'Or
The name is spot on with this one. This raw cow's milk cheese is quite literally gold. Aged for nine months, it takes on a fruitiness and nuttiness that is reminiscent of gruyere, except that it's made right here in Canada. If you're looking to indulge in an upscale grilled cheese or Croque Monsieur, this is the cheese to go for. It's also a pretty decent snack if you are feeling a bit peckish.
Pied-de-Vent
Pied-de-Vent is a semi-soft, surface-ripened cheese made in the Magdalen Islands. It's the perfect example of the impact of terroir when it comes to cheese. Although it's difficult to describe without tasting it for yourself, this is far from flavourless or generic. I don't know what grass those Magdalen Island cows are eating, but it sure makes for some deliciously nutty, creamy cheese.