Canada is known for a lot of things: hockey, winter, maple syrup, poutine. But what about good old Canadian cheese? As you travel from province to province, there's more than enough to keep Canada's cheese reputation going strong. From B.C. blues to quintessential Quebec offerings that rival even that of France, there's no better way to celebrate Canadian food than to enjoy the dairy delicacy that is cheese.
Avonlea Clothbound Cheddar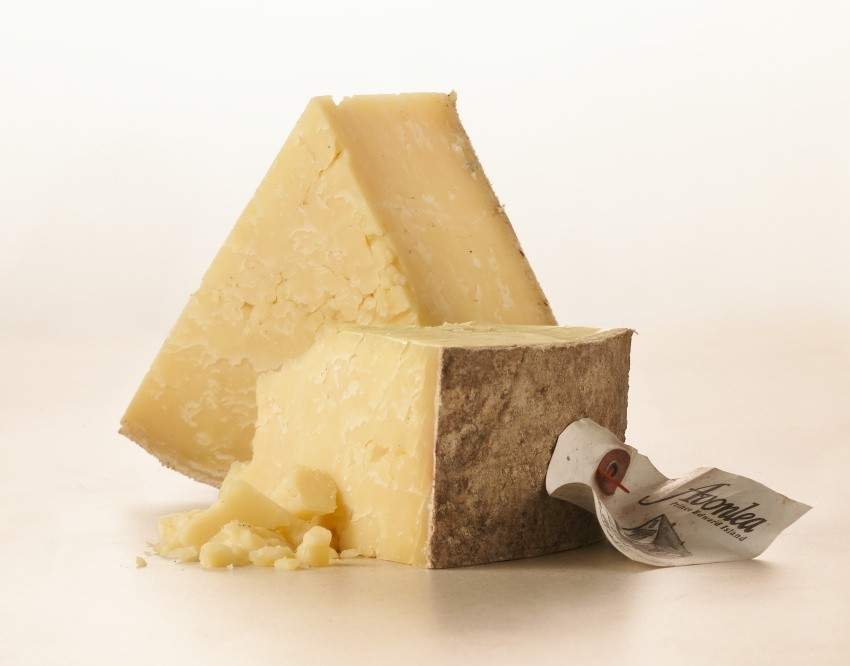 If P.E.I. is known for anything other than Anne of Green Gables, it should be for the Avonlea Clothbound cheddar cheese that is inspired by the island's unique terroir. Each 10 kilogram wheel is aged for at least one year and is the perfect salty, savoury addition to your next cheese platter. Be sure to pick some up the next time you visit a Cow's Creamery to enjoy a scoop of ice cream!
Dragon's Breath Blue
Blue cheese is a "love it or hate it" thing, but for those who are truly die-hards, Dragon's Breath Blue from That Dutchman's Farm in Nova Scotia is truly a bucket-list find. It's covered in black wax, but despite the perhaps intimidating appearance and name, it is a pretty good introduction to blue cheese for the uninitiated.
Grizzly Gouda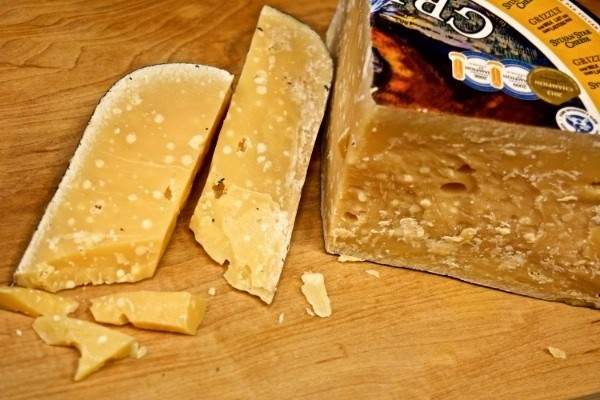 Sylvan Star, an Alberta cheese producer, has won several awards with their various gouda cheeses. Specifically, their Grizzly gouda has placed first in various categories at the 2013 Canadian Cheese Grand Prix, and has developed a bit of a cult following ever since. Gouda cheese may be of Dutch origin, but Albertans have figured out how to do it right too! Available at farmers' markets across Alberta, like Calgary Farmers' Market.
Laliberté
For those who love brie (and who doesn't?!) Laliberté is an absolute godsend. This Quebec cheese is triple cream –practically butter–but also luscious, floral, and mushroomy. Pick up a wedge at Fromagerie Hamel, grab a baguette to accompany it, and you've got yourself a full-on meal, any time of day.
Louis d'Or
Are you a fan of gruyere? It may not be from Switzerland, but Louis d'Or out of Quebec comes pretty darn close. This raw cow's milk cheese is fruity, nutty, and lives up to its name; it is truly gold. Widely available at specialty grocers and large scale grocery stores across Quebec.
Tiger Blue
This blue from Poplar Grove Cheese (not to be confused with the winery of the same name) in Penticton is everything you've ever wanted if you love being smacked in the face by stinky-socks blue cheese. It's intense, but for blue cheese fanatics, it's exactly what you're looking for. Not mild, not an "introductory" blue, it's the real deal, and it comes with a kick!