A new food travel series is coming to Canada this summer, and it's all about one of the world's most beloved foods: cheese.
Cheese: A Love Story will explore iconic cheese locations as host Afrim Pristine travels to meet farmers, cheesemakers, shop owners, affineurs, and chefs in Switzerland, France, Greece, Toronto, Quebec, and British Columbia.
Even as the world's youngest Maître Fromager–or "cheese master"–Pristine has 25 years of cheese experience and is the owner of Cheese Boutique in Toronto. With this new series, his love for cheese will take him on a journey around the globe to meet with culinary pioneers and take a deeper look into how each culture has innovated their use of cheese.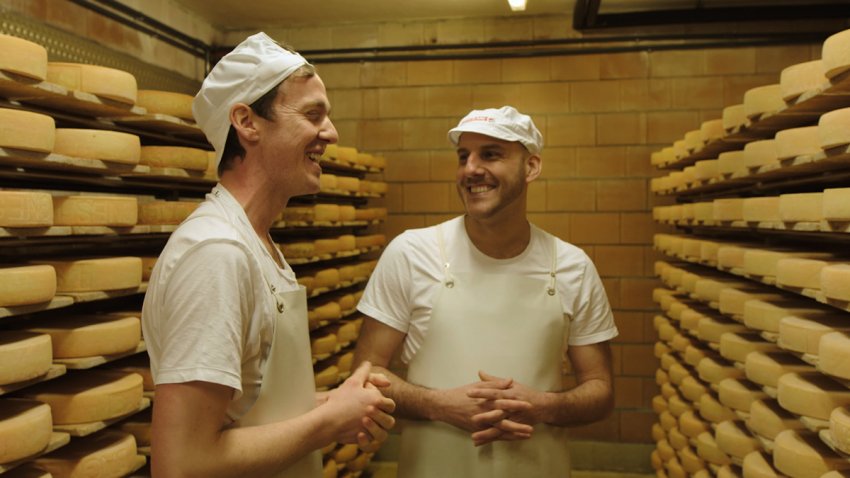 The first episode of the six-part series will premiere Wednesday, June 9 at 8 p.m. ET as Pristine embarks on his journey in Switzerland to discover the fine art of Swiss cheesemaking.
Cheese: A Love Story can be streamed with STACKTV or the Global TV App.
Watch the preview for "Cheese: A Love Story"