The only constant in life is change. Technology changes. People come and go from your life. Your city morphs and grows over time. And occasionally, we lose certain places we love as they're mowed over in the name of progress or whatever obstacle they couldn't overcome. There's an old saying (or was it a Cinderella song?), "You don't know what you've got 'til it's gone."
Perhaps it's the new year that brings reflection and the odd bout of melancholy, but I was thinking about some of my favourite, now defunct, restaurants in Saskatoon, and what I miss about them. They have become like George Bailey in It's a Wonderful Life--that Saskatoon is not the same without some of these eateries. OK, now I'm starting to bum myself out. So rather than lament, let's look back through time and celebrate a few places where we spent time and ate great food.
Of course, every list is incomplete, so feel free to add your own, but refrain from calling me names for forgetting your favourite place. I may not have remembered it, or I may not have liked it. Let's jump in our time machine and look back through Saskatoon culinary history, or at least, restaurants that have gone missing since the late '80s.
Weczeria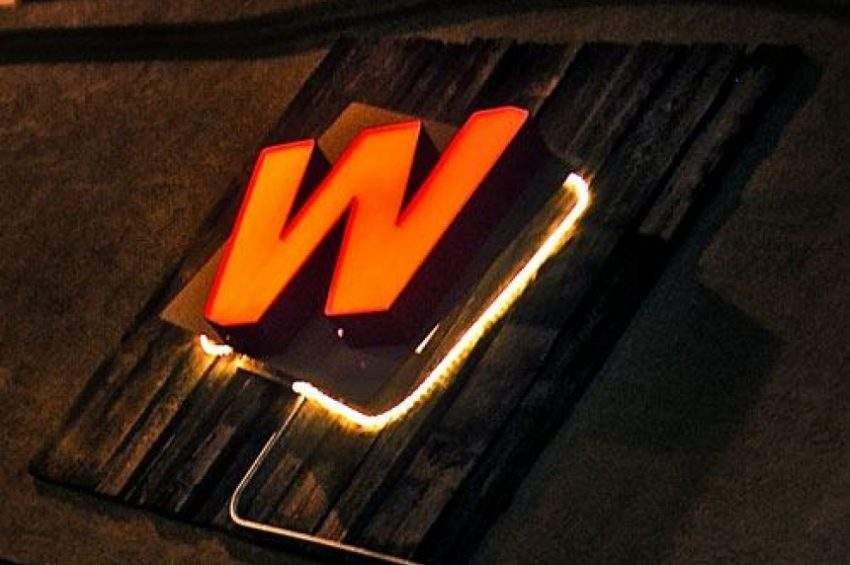 It probably wasn't a good sign that most people couldn't pronounce the name of this venerable restaurant (it was vah-cherry-ah), but it managed to hang on as a small business for years, due in part to its excellent fare. It started in a heritage building on 10th and moved to Broadway a few years later (where Nosh Eatery and Tap is now). It was easily one of the best restaurants the city has ever seen, one of the first to move us into the modern age of good farm-to-plate values and a focus on regional cooking with local ingredients. Man, I miss its gnocchi.
Joe's Lunch
On the opposite end of the haute-cuisine spectrum (perhaps closer to just "hot cuisine") was the coolest little downtown Chinese food spot/greasy spoon, Joe's Lunch. In this case, we paved paradise and put up a parking lot when the elder owners retired in 2006. We always called him Joe as teenagers, but his actual name was David; Joe was his father. Joe was the original owner who opened the diner in 1960. David came to Canada in 1952 to find his father, who had worked at The Paris Café. It's part of a sad time in history for Chinese-Canadians, who were unable to bring their wives and kids to Canada because of the Chinese Exclusion Act. They had to pay a head tax. The story had a happy ending though--David and Joe reunited with David's mother in 1959 before they opened Joe's Lunch.
Either way, after you wrote your order down on a slip of paper, you'd see "Joe" (David) in the kitchen, leaning over the grill, flipping your burger with a cigarette dangling precariously out of his mouth. They had a delectable wonton soup, but the best was the burger and fries. You'd get a burger, fries, and a milkshake served in a stainless steel cup for under $5. David's wife would tally up your bill on an abacus and you'd be on your way. It was classic, wholesome, and an unparalleled piece of Saskatoon history. Maybe it's the teenage memories, maybe it's the fact that I'm obsessed with Saskatoon history, but this is the place I miss the most.
The Fine Art Café
Tucked away in Varsity View, where D'lish by Tish is now, was a space that has housed many restaurants over time, including a soul food kitchen in the 90s. But my favourite iteration was The Fine Art Café. Part of the building was a small gallery and store, with the café taking up the rest. It had simple, but slightly elevated lunch fare, like the strawberry and walnut chicken salad sandwich (which I now am forced to make for myself at home). But its claim to fame was its soup. When I reviewed the restaurant years ago for Planet S Magazine, I noted that you could order any kind of soup, even if it was a flavour you normally despised, and the Fine Art Café's version of it would be delicious. It was uncanny, and while we still have a lot of places that make awesome homemade soups, none of them have the batting average that Fine Art had.
The Black Duck
The Black Duck was a pub, where I spent a lot of time in University, unmatched in its time. It was less about the food, though that was decent pub fare, and more about the atmosphere. At the time, most places that called themselves a "pub" were just skiddy lounges with shamrocks and other Irish-looking junk on the walls. The Duck was a dim, wooden joint that stepped out of Trainspotting, looking more like a genuine public house. There was a popcorn machine that was always pumping out baskets of salty p-corn. Thankfully, when the Duck closed, some of the owners opened the Yard & Flagon, which became my new home away from home. And now, the same owners have gone back to the Duck's original location and opened the slightly more upscale The Rook & Raven Pub, which is like the better-dressed grandchild of the Duck.
Taj Mahal
Taj Mahal was another early restaurant in Saskatoon that was doing homemade foods before that was a global trend. In the late 80s, the banks wouldn't lend money to Rano and Nitu Vasani to open an authentic Indian restaurant, so at 42 years old, Nitu cashed in his RRSPs to follow his dream. The restaurant opened on Laurier Drive in a former biker bar, then operated on Broadway for many years (where Keo's is now). It closed for a while, then re-opened downtown in the KG. And then sadly, it eventually shut its doors again. Taj Mahal was not just a place to eat, it was an experience, especially in those pre-Food-Network days in a small city like Saskatoon. It was a place where you could get unique, regional dishes before that was all the rage.
Soulieo
One restaurant that did come about during the so-called cuisine revolution in Saskatoon was Soulieo, owned by the same good people who still own Pine View Farms All Natural Meats. My wife and I used to eat lunch there all the time, and even made the decision to buy our first house over grilled cheese sandwiches and soup. Aside from dining-in, it also had an array of desserts, coffees, and some upscale groceries that you could use to create your own delicacies at home. The space was eventually taken over by Ayden Kitchen and Bar, though I think Soulieo could easily thrive today.
Caffé Sola
On an unassuming corner near the bus depot in downtown Saskatoon came an oasis of goodness in the form of Caffe Sola. Another shop that fell due to lease issues, the restaurant served made-from-scratch fare. It also had the distinction of being on the musical map in Saskatoon, hosting more than a few shows. In fact, the upstairs area was called "Jale: and was an all-ages music venue operated by vive music. It was the type of place where you really felt community. You could be eating a sandwich next to a folk singer writing lyrics over coffee, an elderly couple enjoying scones, or a business person having a power lunch.
Mel's Café
The name might make some readers think of Mel's Diner from the old Alice television show, where Flo told everyone to "kiss her grits." But Saskatoon's Mel's Café was a humble, homey space on the west side of the city that made good on home cooked meals with big portions at decent prices. Nuff' said.
Cousin Nik's
To be honest, I was only at Cousin Nik's once when I was a teenager, so some people may remember it more vividly than I do. What I do recall was being taken out for a meal by a girlfriend's family, and that experience stuck in my mind enough for the Greek restaurant to make this list. At the time, the city was full of cheap, faux-Greek restaurants, and this was a bit of a fancier place to visit. I remember being greeted at the door by at least one of the owners, and I remember second-to-none service in the form of never having an empty water glass. There is a Keg in that spot now, but I'm sure people a few years older than me would have some fond memories of this one-time Saskatoon hotspot.