Many in my close circle can attest to the fact that Whistler Cornucopia is my favourite food and drink festivals in all of Canada—with Devour! The Food Film Fest in a respectable second place. (They're both very dynamic and very fun!)
The 27th annual Cornucopia officially kicks off today and, as always, there are a ton of events people can experience. Chef dinners, wine tastings, drag brunch, a murder-mystery dinner party, a silent disco with cocktail and beer stations, and the list goes on and on.
At this point, many events are sold out, but there are still plenty that caught my eye that are worth taking in...and you might even see me at one of them too.
4 fun Whistler Cornucopia events to check out this weekend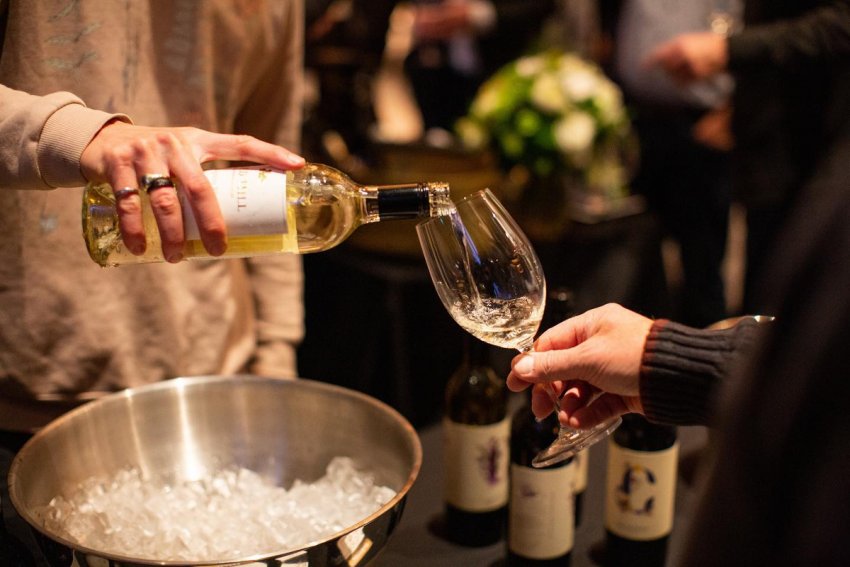 If there's three things BC does right it's wineries, breweries and distilleries and that's exactly what you'll find at this evening event in the heart of Whistler. Expect to enjoy drink sample a plenty at House Party: Best of BC in addition to an epic-sounding dinner buffet that's got everything from suckling pig to osso bucco.
Tickets available via Showpass.
Saturday's Drink Seminars - $56 (Saturday Nov. 10, Whistler Conference Centre)
Honestly, there are so many drink seminars happening this Saturday, so unlike the Pokemon catch phrase, one cannot catch 'em all, though one could make a whole day out of sipping. The first seminars begin at 11 a.m. and happen regularly until the early evening and focus on things like lambrusco, BC bubbles vs. champagne, and much more.
Crush Grand Tasting - $95 (Saturday, Nov. 10, Whistler Conference Centre)
A crown jewel event of the first weekend of Whistler Cornucopia, wine lovers are like kids on a candy store during Crush. With over 50 wineries taking part, there are 100s of varietals to be sampled throughout the night. (Pace yourself!)
Taste of Indigenous Worlds - $85 (Sunday, Nov. 11, Squamish Lil'wat Cultural Centre)
Arguably one of the most exciting things to do this weekend, this Indigneous culinary event is not only taking place in a stunning space, but it's also chock full of unique food offerings. Explore exhibits and artifacts at SLCC while visiting food stations by chef Paul Natrall, Sḵwx̱wú7mesh / Squamish Nation, Inez Cook, Nuxalk Nation, chef Maggie Wallace, Lil'wat7ul / Lil'wat Nation, Sam Nahinu, Tradish food truck and Julie Piechotta.