As the holiday season approaches, it's only natural that we, as Canadians, begin to crave delicious food and wine more. Whether you find comfort in a big plass of pinot noir, or in squares of flaky puff pastry stuffed with cheese, it's likely that you'll find something you love during Whistler's food and wine festival, Cornucopia.
Officially kicking off its 21st year tonight, the festival is bigger and better than ever. From panel discussions and seminars to unique collaboration dinners and plenty of tasting events, there is a lot to choose from between November 9 and 19.
Here are four events absolutely worth getting a ticket to.
Cellar Door - Friday, November 10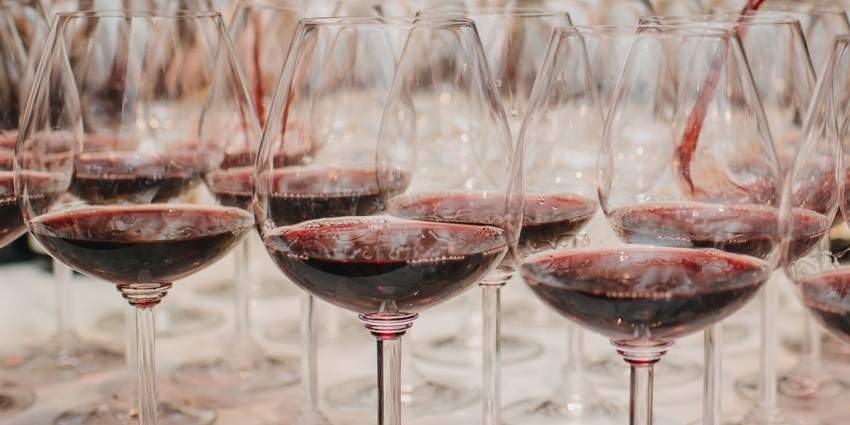 Start the long(ish) weekend off right with a special evening exploring bottles of wine that are anything but your everyday. With this particular tasting event, only "luxury" wines will be poured (i.e. bottles that cost $35 or more). Think champagnes, Bordeaux blends, and older vintages. If you want to really get into the nuances of the wines that will be on offer, consider opting for one of the two sommelier tours that start at 8:15 p.m. or 9:15 p.m.
Crush Grand Tasting - Saturday, November 11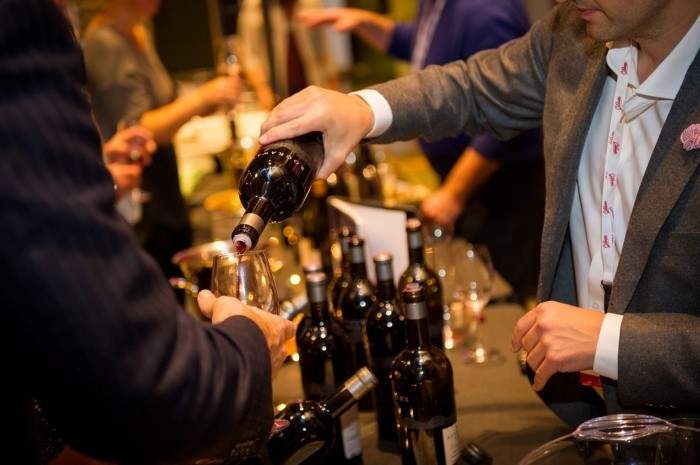 The main event of Cornucopia's first weekend is a wine tasting extravaganza meant for the wino that lurks inside us. In the Whistler Conference Centre, you will find rows upon rows of wineries set up and ready to pour you a variety of vintages. Naturally, you can expect many B.C. wineries to be present (and the actual winemakers as well), but there will also be wines available from around the globe.
With a Twist (silent disco) - Sunday, November 12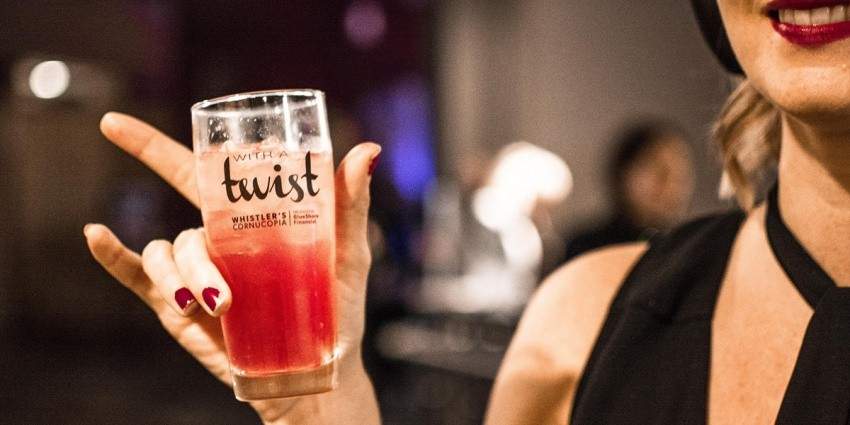 As serious as one can get during a food and wine festival--truly appreciating chef creations, presented beautifully over dinner and chatting with a winemaker about the intricacies of one of her particular vintages--it's fun to let loose a little too.
This wildly fun late evening party is just that. Watch as the Whistler Conference Centre transforms from the prior epic wine tasting setup into a huge dance floor, surrounded by booths offering up interesting cocktails, craft beers and other spirits. Since doing typical things isn't really Cornucopia's style, the dance portion of the evening comes by way of a silent disco, where event-goers put on headphones to hear music on three separate channels as spun by live DJs.
It is the most fun you could possibly have on a Sunday night in November. That we can guarantee!
Night Market: Taste of the world - Friday, November 17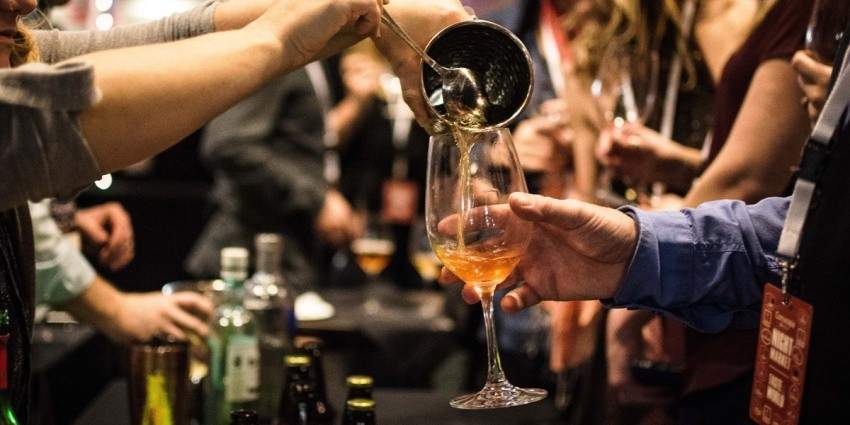 Stroll around this event space a few times and get your fill of all sorts of inventive liquors. Up for offer are plenty of craft cocktail samples, beers, straight-up spirits and, of course, some wine too. This evening is meant to showcase versatility of liquor, matched with flavours from around the globe.
Other things to do
Again, there are plenty of other interesting things happening over the next ten days. Take a look at the full event schedule, which lists all of the things you can do around Whistler during Cornucopia 2017.