Whistler is a mountain town that puts most other North American mountain towns to shame when it comes to its food and drink scene. Have some (authentic) tapas at Bar Oso while sipping a properly presented, Spanish-style gin and tonic or shake off some morning grogginess with beautifully baked goods and a cup of coffee at Purebread and you'll be hard-pressed not to agree with that statement.
Hamachi crudo course at Araxi's Big Guns dinner at Whistler Cornucopia (November 10, 2018)
The Whistler food scene hits its annual peak in November during Whistler Cornucopia. The 11-day food and wine festival (now in its 22nd year) boasts everything from large-scale wine tastings to wine cellar dinners, to bespoke chef's luncheons in mountainside mansions, to intimate food and drink seminars, to imaginative pancake breakfasts, and even a silent disco complemented by craft cocktail stations, beer and cider. Needless to say, there's a lot to do and not enough time to do it all.
With its first weekend wrapped, here's some interesting upcoming events that are worth heading up to the mountains for, if only for the evening, overnight or a last minute weekend getaway.
Fairmont Chateau Whistler's Painted Rock Winemakers Dinner (Tuesday, November 13)
New World and Old World Wines: Power Vs. Pedigree (Wednesday, November 14)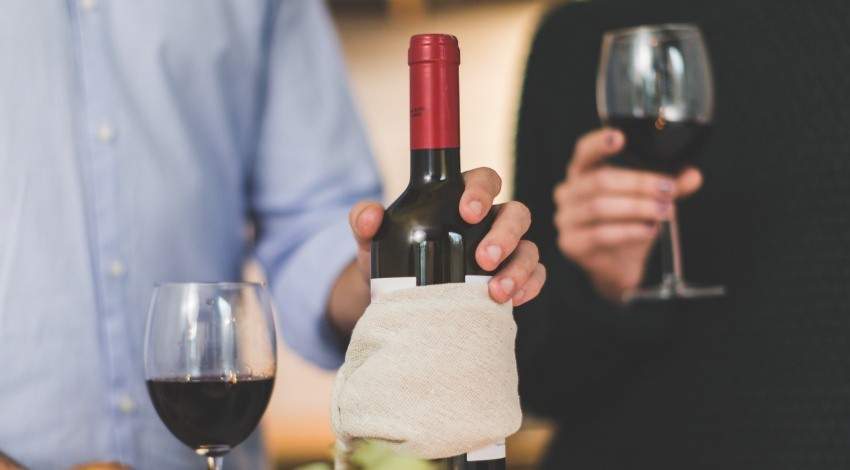 It's an age-old debate and that's exactly what you'll find at this wine seminar at the Whistler Conference Centre, where two sommeliers will argue with each other (playfully, of course), while each defending a group of five wines from the old world and new world, respectively. Attendees will have the opportunity to blind taste the 10 wines, an old world wine and a new world wine side-by-side and then vote for a "winner" of each round.
Rooftop Rendezvous at Pangea Pod Hotel (Thursday, November 15)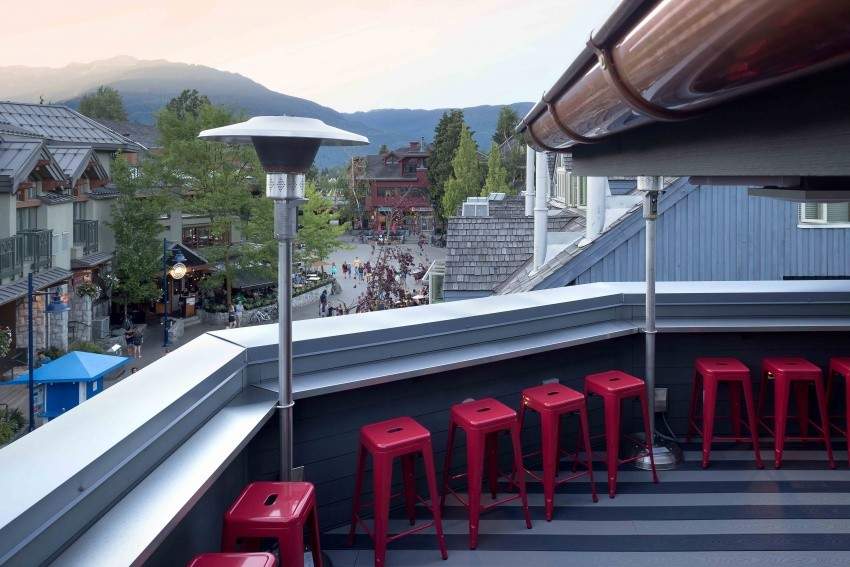 On Thursday, Whistler's only rooftop bar on top of Pangea Pod Hotel (think uber-refined hostel) will play host to a fun afternoon of aprés-ski-inspired cocktails using Sons of Vancouver spirits and small bites. Tickets for the event include three cocktails (of the six available in total) as well as small bites served by the hotel's bar and restaurant below, The Living Room.
The views on the rooftop of this new pod hotel are hard to beat as are afternoon drinks on any day of the week. So, if you need any convincing, just tell yourself: "It's Wednesday, you deserve it."
Four Seasons Whistler's An Evening With CUT by Wolfgang Puck (Friday, November 16)
This Four Seasons collaboration dinner sees the executive chef of CUT By Wolfgang Puck (Beverly Hills), Hilary Henderson, bringing her highly touted steakhouse skills to Four Seasons Whistler for a five-course dinner focused on beef and seafood, all paired with wines from Napa Valley producer Black Stallion Winery. Perhaps not for the avid plant-based diner, this event promises to offer refined twists on classic steakhouse fare and thoughtful wine pairings.
Abstract Future: From Now to Eternity (Saturday, November 17)
The stunning Audain Art Museum is preparing to play host to this imaginative event that blends together the creative worlds of food, art, music and drink into what is shaping up to be Cornucopia's most unique event. The interior itself will be transformed so that guests will be able to "explore the possibilities of the near and distant future", while being entertained by art installations, canapés by The Westin Resort and Spa, cocktails, live music and more. Sounds abstract, indeed.
Bearfoot Bistro World Oyster Invitational and Bloody Caesar Battle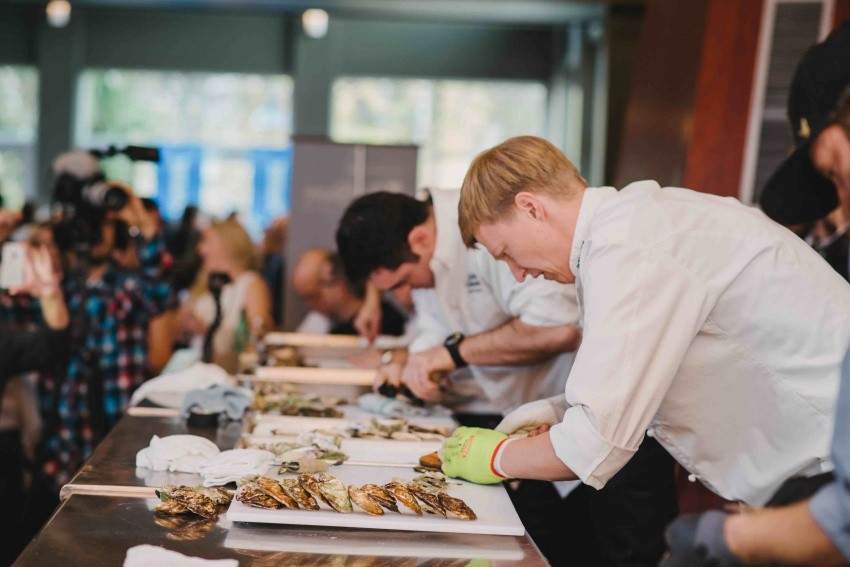 You best take Monday (at least the morning) off from work, as this final day of Cornicopia promises nothing but fun times. Those wishing to shake a hangover following Abstract or any other Saturday night Cornucopia activites will find solace in this wildly popular annual event that takes place at the iconic Bearfoot Bistro. Oyster shucking competitions are always lively, and with the addition of a Caesar-making competition, there is no shortage of things to sip and oysters to shoot back here.
Once the event wraps at 7 p.m., feel free to saddle up to the Bearfoot bar and order a "Pick Me Up". It will do just that if you need it to.