Raised in Whistler B.C., Julia Murray, the daughter of ski racer Dave Murray (who was a member of the Crazy Canucks) has a love for skiing that runs through her veins. Determined and hardworking, Murray travelled the world on the World Cup ski cross tour for six years on the national team before she went to the Olympics as a medal contender with a blown knee in 2010, which subsequently underwent reconstruction. She'd eventually go on to win the 2011 world championship silver medal.
Eight years have passed since Whistler hosted the 2010 Olympic Winter Games, but the spirit is alive as ever in the mountain town and while the world stage turns to Pyeongchang over the next two weeks, Whistler will be celebrating that spirit with daily broadcasts, exhibits and activities. From cross-country skiing trails and downhill runs to the Whistler Sliding Centre, there are plenty of ways you can experience that winter Olympic excitment from Canada.
Since retiring in 2012, Murray has became a registered holistic nutritionist, certified plant-based chef, vegan blogger (hookedonplants.ca) and the owner of Jules Fuel breakfast cereals.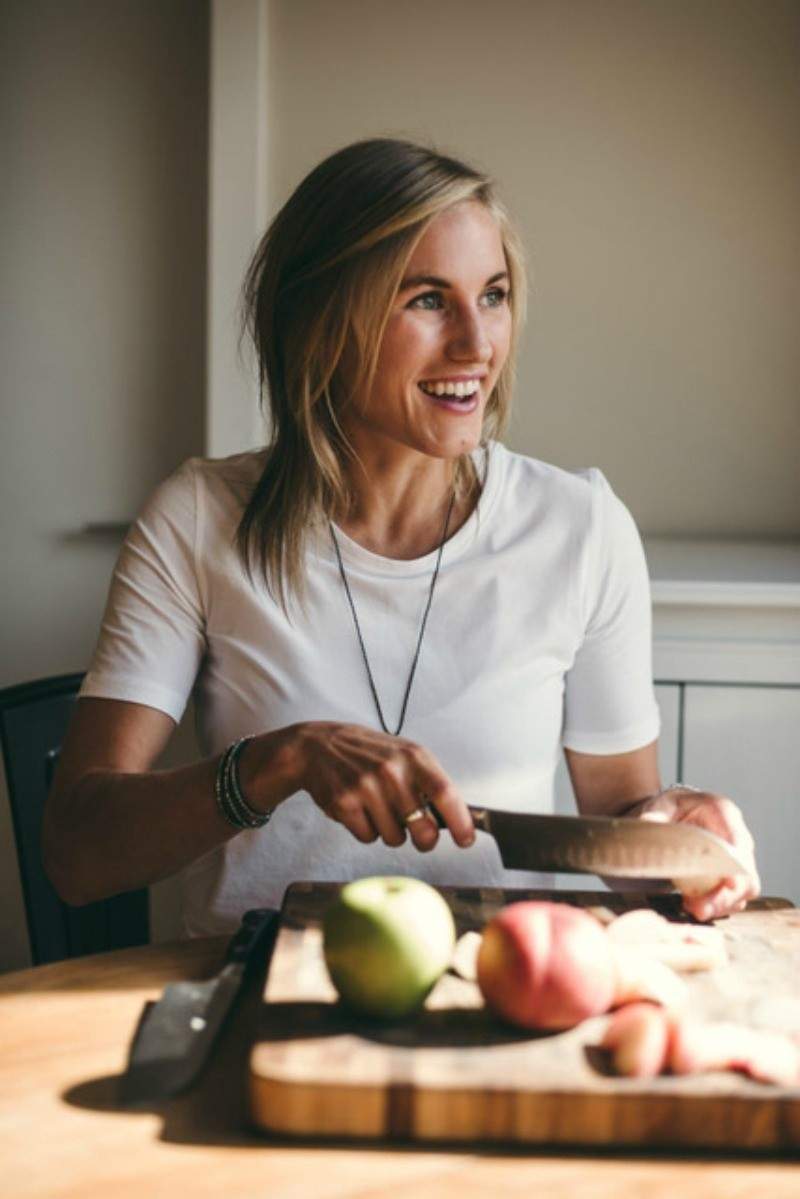 Murray stays active with mountain biking, skiing, paddle boarding and running, proudly saying, "Optimism is my jam."
Murray also loves cooking for people, running to podcasts and dancing to good music! So, where does this energetic plant-focused chef go to fuel up? Here are her favourite spots for breakfast, lunch and dinner in the vibrant mountain town of Whistler.
Breakfast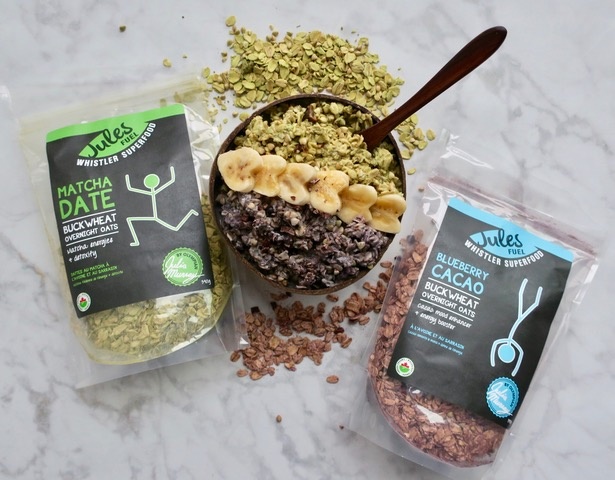 My house! Especially before a big day on the hill, I love eating up my breakfast cereal, Jules Fuel (warm superfood quinoa oatmeal or blueberry-cacao overnight buckwheat oats, or matcha-date overnight buckwheat oats), with a side of matcha almond milk latté. I always make a huge green smoothie to sip on throughout the day too. You can get Jules Fuel in any grocery store in Whistler!
Lunch
Green Moustache! I feel healthier just walking into this place. Whenever I'm going for a lunch date, I make it at the Green Mo'. There's somethin' special about their signature collard green wrap packed with the goods and dipped in their amazing tahini sauce. The superfood salad, raw pad thai, Buddha Bowl and their healing Kitchari are all go-tos for maximum devouring. Their cookies or bliss balls with Immunity tea always hit the spot. Nicolette is trained in the Gerson therapy, which is a whole food plant-based way to heal any disease you may have. She's brought her knowledge into the menu, and you can feel it!
Naked Sprout has delicious juices and salads!
La Cantina offers up some of the best vegan tacos.
Ingrid's café is a great spot for grab-and-go lunches to bring up the hill.
Hunter Gather is great for lunch and dinner. They have really great bowls (Pemberton and Harmony bowls) and their veggie burgers are off the hook! It was started by Grant of Whistler Cooks catering, and uses local ingredients as much as humanly possible.
Dinner
The best pizza in Whistler is Creekbread, hands down. I love getting the vegan pizza with extra roasted peppers and caramelized onions, with a side of a No Boundaries mega salad with all the veggies!
Alta Bistro has one of the best portobello veggie burgers I've had with a rye bun. Now, they have crispy sourdough pasta with cashew stroganoff!
I love sushi. You can't beat the good vibes and the amazing vegan roll and dishes at Sushi Village (think mama's agedashi, seaweed salad, big soup bowls, veggie tempura)
If you're in the mood for Indian: I love Tandoori Grill. It's a relaxed atmosphere with authentic, super flavourful dishes.
Drinks
Sabring a bottle of Champagne in the wine cellar of Bearfoot Bistro is always a good time, and a shot in the icy vodka room never hurt anyone.
Rim Rock Café has an amazing selection of wines (plus amazing "secret" vegan dishes… Hello date night!)
If you're looking for a good local's après spot, head to the HandleBar in the Upper Village for local brews. Garibaldi Lift Co. and Longhorn always are happenin' if you're into good tunes and fun people!
If you want more of a Euro feel, take a people-watching seat at the Amsterdam Pub.