Heading to Whistler for dinner on a Sunday night might not be a regular occurrence for Vancouverites or visitors to the West Coast of Canada, but the upcoming inaugural, collaborative dinner entitled ELLEvate TogetHER sees exceptional Canadian food and drink talent coupling with award-winning sommeliers and has us thinking otherwise.
On November 12th, Nicole Gomes (Top Chef Canada: All-Stars champion and chef/owner of Nicole Gourmet and Cluck 'n' Cleaver), will join chef Melissa Craig of Bearfoot Bistro and Isabel Chung, executive chef of Fairmont Whistler in the kitchen for an intimate fundraising dinner for the Canadian Cancer Society.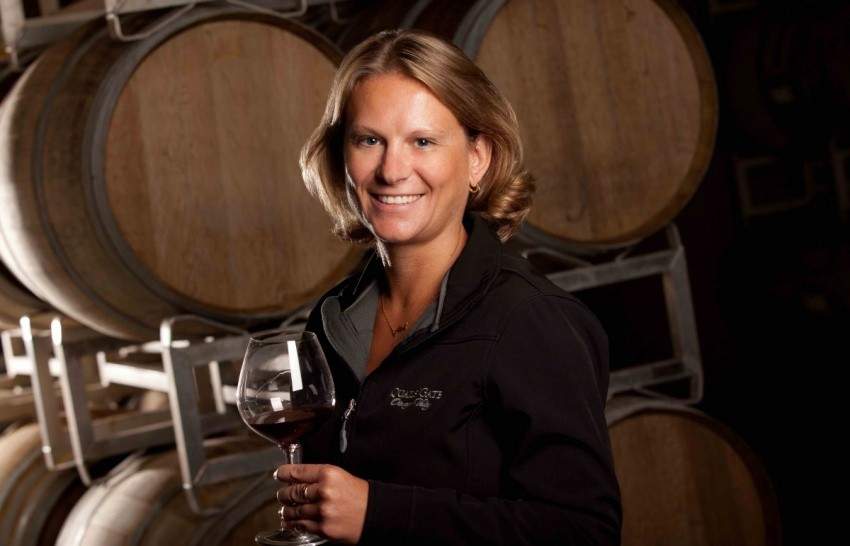 Without delving too deeply into the personal realm, the drive behind this charity dinner--happening during Whistler's famed food and drink festival, Cornucopia--comes from the fact that all three chefs' families have been affected by the disease in recent years. With deep passion fuelling the fire behind this collaborative fundraiser, diners can expect phenomenal creations throughout the six-course dinner, with pairings pulled from Quails Gate's exclusive cellar collection, courtesy of winemaker Nikki Callaway (pictured above). Sommelier Jill Spoor of Vancouver's Fairmont Pacific Rim has also lent her time to the fundraiser, using her expertise to pair the aforementioned wines with the chefs' thoughtful dishes.
Tickets for this top tier collaboration dinner are $279 (plus tax and gratuity) with all proceeds going to the Canadian Cancer Society.