Good branding and strategic partnerships are crucial to local businesses' success. An illustration of this is Canmore-based barbecue sauce and rub producer, Bow Valley BBQ, which has made a name for itself over the years with line of products that run the gamut from hot sauce to "Killa" ketchup and much in between. Recently, it looked to business partner, Arlene Dickinson and her company District Ventures, to help take things to the next level.
"After my fund invested in the company, the District Ventures' marketing team worked with Bow Valley to ensure their packaging better reflected these boldly creative products," says Dickinson.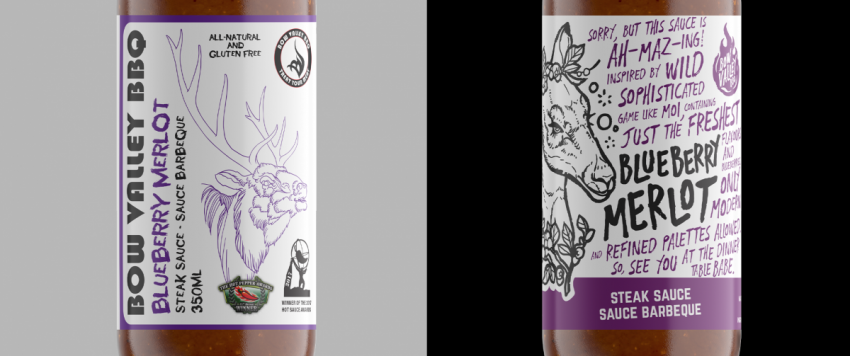 "As a marketer, you only have a few seconds to make an impression on the consumer who is looking at the shelf and deciding what brand to select amidst a sea of competitors," she continues. "To achieve that, your label needs to pop and capture their attention while still communicating key messages. We accomplished all of that and I loved it so much that I even went and had their new logo inked on me (as temporary as it was)."
In addition to an entirely new look for the brand, the saucy company also debuted a brand new craft Caesar pre-mixed cocktail. The Parkway Craft Vodka Caesar is comprised of Park Distillery vodka and Bow Valley's own house-made Caesar mix and lands at 6 per cent alcohol content. Their Caesar mix is billed as "plant-based" (i.e. sans clams), so expect a slightly different taste than what a standard Clamato mix may offer. Being the first pre-mixed Caesar produced locally in Alberta (and the first of its kind in Western Canada), it's definitely worth a taste.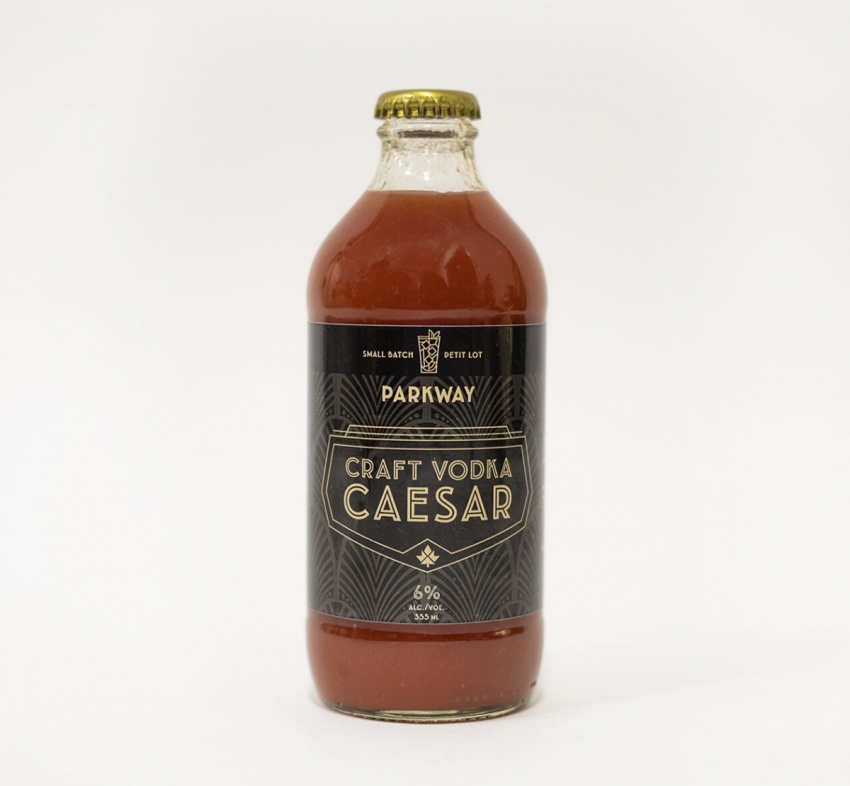 Bow Valley BBQ was part of Cohort Two of District Venture's accelerator program. Since that time, Dickinson's company has invested and and have worked alongside them as partners. With the new look and feel of the sauce company also comes a fun video showing Dickinson getting the temporary tattoo of the new logo.
Emerging businesses looking to get a leg up in the competitive retail industry can now apply to take part in the latest cycle of the Business Accelerator Program, which is based at District's Calgary headquarters and happens twice annually.