Early October is marks the return of cooler temperatures...and elaborate turkey dinners.
Breaking away from the long weekend norm, popular mobile barbecue eatery Rosie's BBQ & Smokehouse will once again be putting on a special Turkey Tailgate event at Strange Fellows Brewing on Sunday, October 9. The event will see southern-style turkey frying (smoked then deep-fried turkeys) packaged up in take-home meal kits.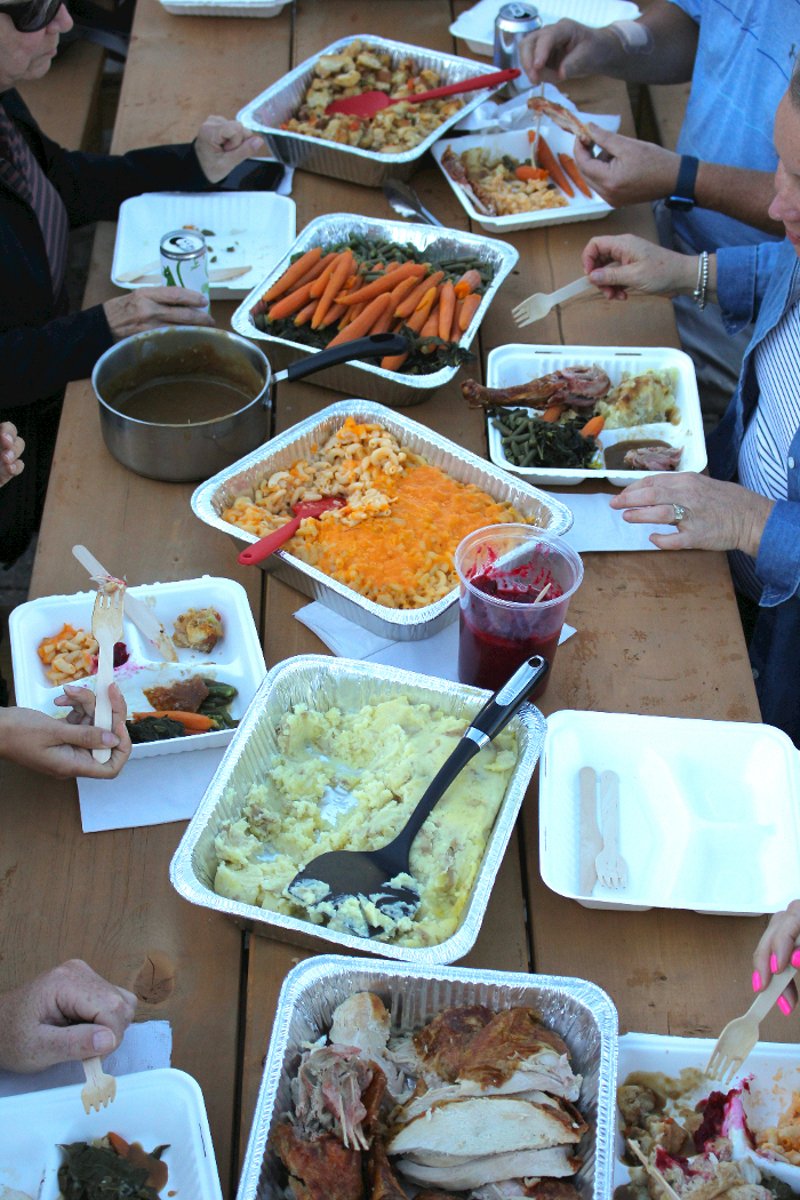 The 2022 Turkey Tailgate dinner package costs $295 and will feed at least eight folks. It comes complete with "heat-and-eat" southern sides like collard greens, smoked green beans, mac and cheese as well as stuffing and mashed potatoes (of course), pumpkin pie and a four-pack of Strange Fellows beer.
Rosie's BBQ and Smokehouse's Turkey Tailgate dinners are available exclusively by pre-order through their website and pre-orders are strongly recommended.
The October holiday weekend will also be the mobile smokehouse's last service of the year, so if turkey dinner isn't your thing, pop by the day prior (October 8) for some of their signature Texas-style barbecue.