Polenta is rarely the star of a dish, but Vancouver's Di Beppe likes to remind us (annually) that it sure can be. Back for its fifth year, the restaurant's Festa della Polenta will take place on Thursday, March 16 promises to be tastier than ever.
For $95 per person, attendees will enjoy four courses of polenta-centric dishes such as crispy polenta two ways with spinach pesto, ricotta and Parmigiano as well as prosciutto, pear and whipped gorgonzola, polenta sulla spianatoia ("on a board"), and polenta cake with raspberry sauce.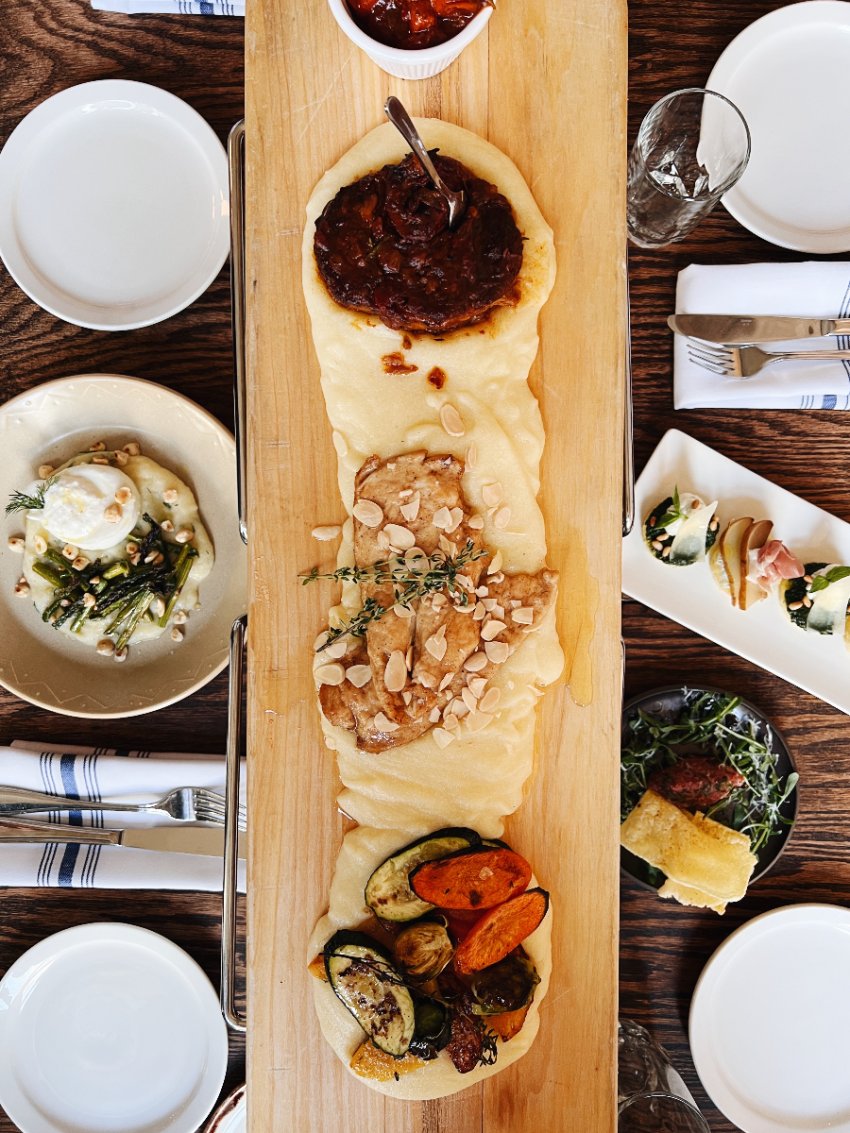 The highlight of the event is the presentation of the polenta sulla spianatoia. Done at the table by Di Beppe's kitchen team, pots of hot polenta are generously poured onto large wooden platters and topped with a myriad of delicious components like osso buco, roast chicken, di crema sauce, winter vegetables, almonds and more.
The restaurant is doing two seatings (5:30 p.m. and 8 p.m.) with 38 spots available per seating. Ticket price includes a welcome drink, and Northern Italian wine pairings can also be opted in for and will be available to order by the glass, half-litre, or bottle.
Tickets for Di Beppe's 5th annual Festa della Polenta can be purchased online.