Come April 28th, 2019, Vancouver's beloved Italian restaurant, Di Beppe, will be hosting a Tuscan-inspired Festa Della Polenta dinner.
The Italian caffe by day and ristorante by night--which was inspired by Italian immigrants who wanted to share their love of food and culture, and a part of their home with others--will offer two seating times, one at 5 p.m. and the other at 8 p.m. Guests will start off their magical night with a welcome aperitivo while getting the chance to mingle and make merry as they move into the next course, which features small snacks and martinis. The dinner also features some mouth-watering Italian polenta dishes and accompanying Pinot Grigio or Valpolicella.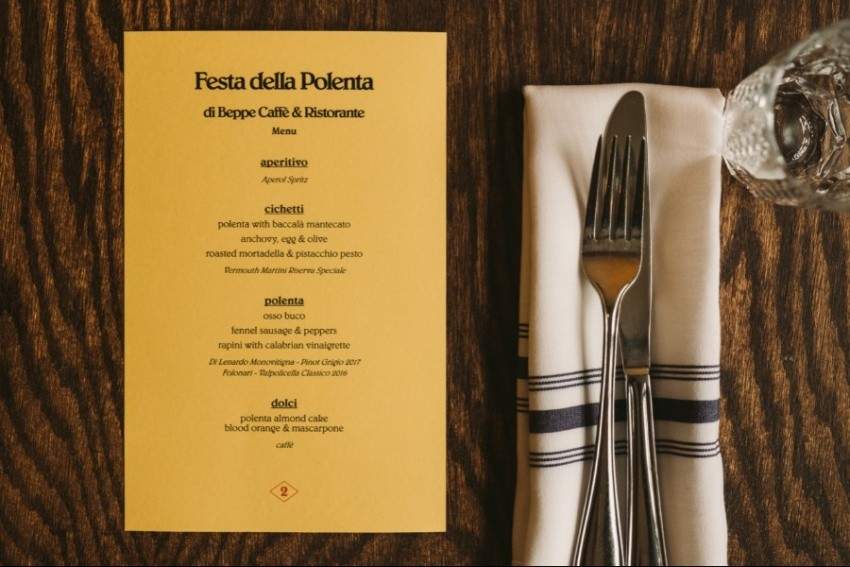 The menus for the night have been thoughtfully curated by the executive chef of Pourhouse Restaurant and the newest member of the Kitchen Table Restaurant Group, Alessandro Vianello.
The chef will be hosting the event alongside General Manager Matthew Morgenstern and trained Di Beppe chef, Andrew Morales.
Vianello urges people to come out to the dinner as he proclaims that the dinner hits close to home for him. "Hosting a traditional 'Festa della Polenta' dinner gives our team an opportunity to embrace Di Beppe's heritage while providing guests with a taste of the authentic flavours, traditions and hospitality of our home country," says Vianello.