After less than a year at the helm of Gastown institution Pourhouse, Kitchen Table Restaurants recently announced the promotion of Alessandro Vianello to the role of the restaurant group's executive chef.
Despite the seemingly short amount of time spent at Pourhouse, Vianello's quick climb up the Kitchen Table ladder comes as no surprise to those who are familiar with his impressive culinary resume.
Vianello's Italian-influenced take on classic Americana comfort food has become a staple in British Columbia's food scene, with multiple successful residencies throughout the region dating all the way back to 2009.
"Alessandro has brought a steady hand and undeniable talent to so many of our restaurants since coming on board, so this was just a natural next step," said Kitchen Table co-founder and co-owner Jen Rossi. "From day one, Alessandro has felt like part of the family, so we're excited to see him expand his role and continue to drive the back-of-house growth of our organization."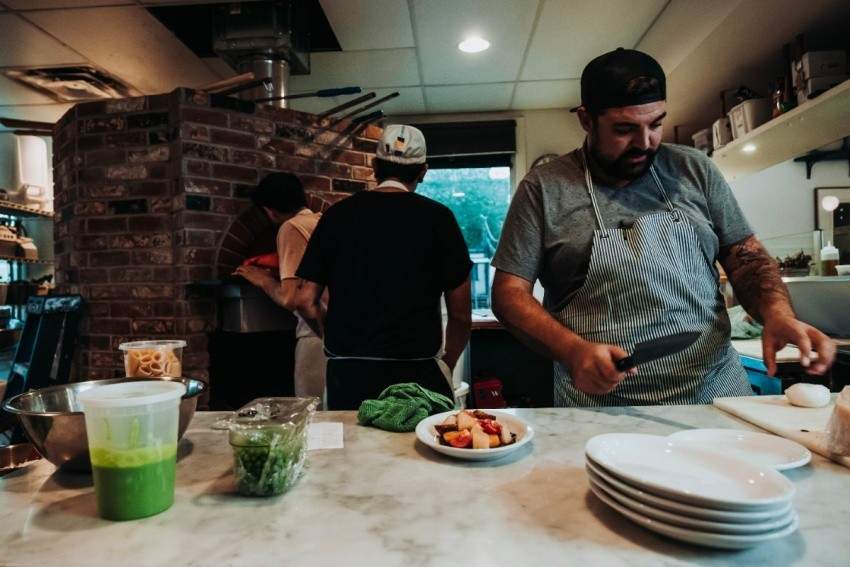 Chef Vianello will oversee operations, menu development, and training at all five of the restaurant group's local restaurants: Pourhouse, Pizzeria Farina, Ask For Luigi, Di Beppe, and Farina a Legna.
Having served as development chef for Gooseneck Hospitality before taking over the executive chef role at Pourhouse, the talented Vancouver native will undoubtedly continue to flourish in his new position with Kitchen Table Restaurants.