Award-winning chef Alessandro Vianello has officially joined the team at Gastown institution, Pourhouse. Vianello has already made his mark on the Vancouver restaurant, unveiling a brand-new menu that celebrates both his arrival as well as the establishment's 10th anniversary, which takes place later this fall.
The acclaimed executive chef brings with him years of experience and a culinary expertise that combines classic old-world training with an intimate knowledge of local B.C. cuisine. After successful turns at various restaurants such as the ARC Restaurant in the Fairmont Waterfront and Wildebeest, as well as arguably trailblazing the food truck revolution as co-founder of Vancouver's Street Meet, Vianello is excited to fuse his passion for local, seasonal, and sustainable cooking with the comforting familiarity of the Pourhouse menu.
"In redesigning the menu, it was important to stay true to what has made Pourhouse such a destination for the past decade and showcase those signature dishes that guests have come to love," says Vianello. "We're keeping the same passion and intention that have been behind the food from the start, but refining our processes and making our menu more delicious, more classic, more unique."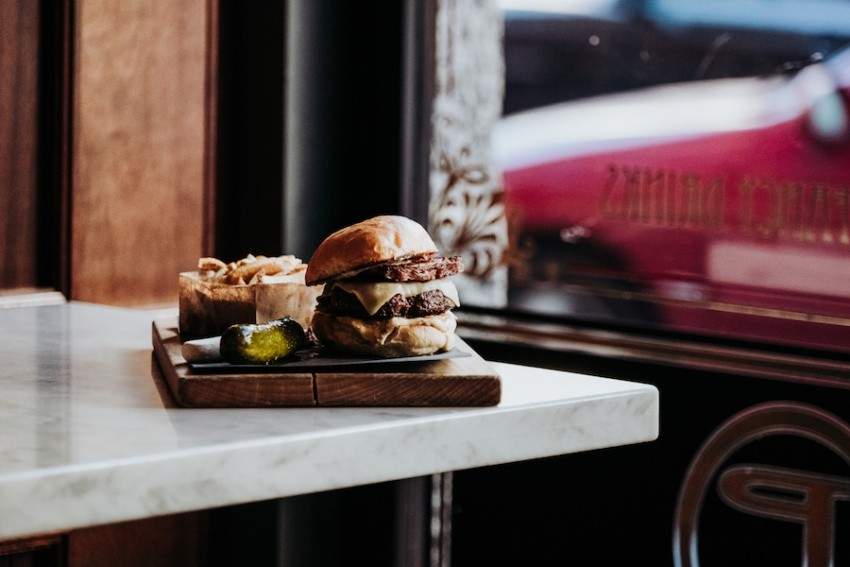 Vianello's updated menu features an amalgamation of old and new; reimagining Pourhouse classics such as the Scotch egg, devils on horseback, and the signature Pourhouse burger, which is now served with dry-aged Cache Creek beef and add-ons like foie gras and crispy chicken skin; and adding new shareable dishes such as oysters Rockefeller, roasted bone marrow, and a chicken à la Maryland. The new menu also offers options from the grill, including a 16-ounce bison ribeye and a 20-ounce Berkshire pork tomahawk.
Pourhouse has become one of Gastown's staple food and drink destinations, running daily happy hours from 5-6pm and live music performances Sundays through Thursdays. The restaurant prides itself on delivering dishes with distinct stories to tell, and the addition of Vianello will undoubtedly increase the prominence of Pourhouse's tale.