Today, Vancouver's Viaggio Hospitality announced the appointment of chef Alessandro Vianello as the group's new corporate chef director.
In addition to acclaimed eateries like Ancora Waterfront, Cibo Trattoria, and Uva Wine and Cocktail Bar, the award-winning chef joins a diverse and rapidly growing catalogue of hospitality-focused establishments that includes the likes of Howe Sound Inn and Brewing, Birchbank Golf Course, Model Hotel, and more.
Chef Vianello brings with him a wealth of experience and knowledge of the city's culinary scene from his days spearheading Vancouver's food truck industry in 2012 to his decorated turns helming the kitchens at restaurants like ARC Restaurant, Wildebeest, and Pourhouse, to serving as the executive chef of Kitchen Table Restaurants since late 2019.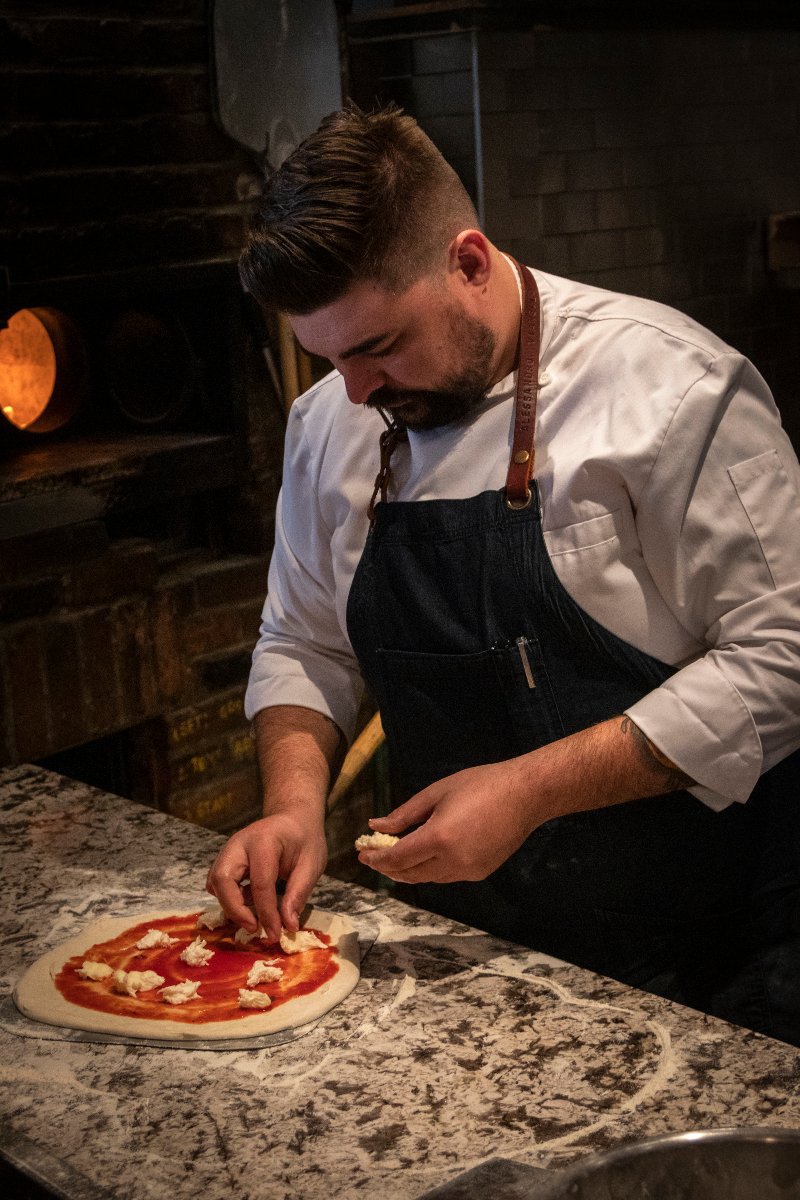 Vianello has already begun adding his signature combination of old-world training and West Coast flare to the Vancouver hospitality group with a new handcrafted pizza dough, which can currently be found via takeout, delivery, and patio dining at Red Card Sports Bar and Eatery.