Last week, the Viaggio Hospitality Group unveiled its newest addition to Vancouver's culinary scene, Papi's Seafood and Oyster Bar. The brand new West End eatery takes over the space formerly occupied by Beach Bay Cafe and Patio, which offers stunning panoramic views of English Bay Beach along with a modern and relaxed dining room space, oyster bar, and a picturesque patio.
Papi's menu was created by head chef and Top Chef Canada alumni Max Straczek, and features fresh seafood offerings such as ceviche, crudo, freshly shucked oysters, and a signature seafood platter. Despite the elevated nature of the cuisine, Papi's aims to deliver a casual dining experience with something for everyone.
"My goal with Papi's oyster bar is to do some nostalgic things like fish and chips, but do it really really well," chef Straczek says, "while at the same time. try to do a little bit more interesting things on the menu as well, like oysters and granita."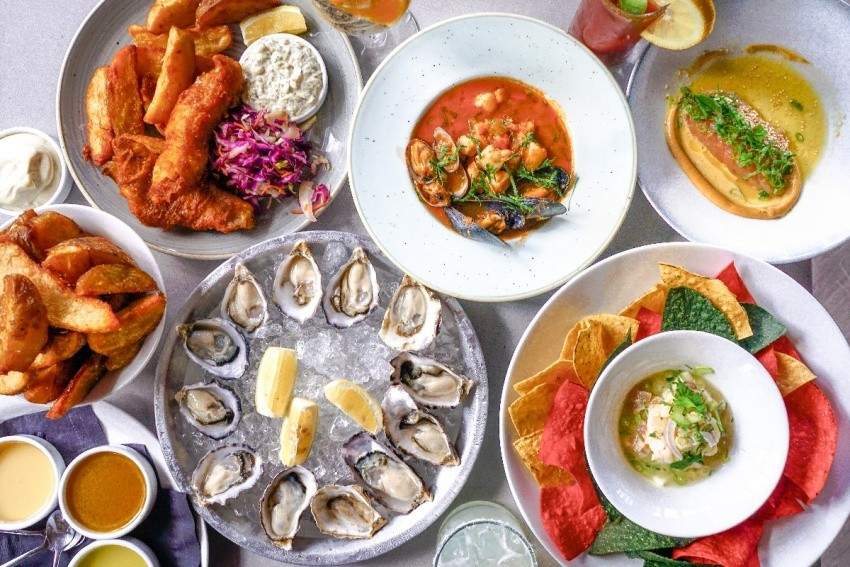 The front of house team is led by general manager and sommelier Alessandro De Pieri, who brings with him over 30 years of management experience in the hospitality industry across the world. In addition to De Pieri's hand picked wine list, Papi's bar menu also offers signature crafted cocktails and a selection of local craft beer on tap.
"At Papi's, we have an opportunity to give visitors and locals alike a taste of what makes the Pacific Northwest such a destination," says De Pieri. "It's a bright and welcoming space that offers a truly unique spot to enjoy one of the most popular and picturesque areas of the city."
Papi's is open from 11 a.m. to 10 p.m. Monday to Friday and 10 a.m. to 10 p.m. on the weekends, with daily happy hours between 2 p.m. and 5 p.m. and 9 p.m. until close.