If you need a distraction from holiday decorating or the impending visits from a variety of in-laws or second cousins that you don't overly enjoy, here are a few of the top Canadian food news stories from this week to keep you occupied distracted.
Local "Crimestoppers" mistake hops for marijuana in Prince Edward Island
Do you know what's worse than getting arrested with a whole pile of marijuana? Getting arrested after reporting someone for running a marijuana operation when it was actually a hop farm. This is exactly what happened in P.E.I. recently after a trio (dare we call them idiots?) trespassed onto the farm, wrecked products set for shipping and then proceeded to call the police and call for a marijuana bust. It's like the Martial law mentality gone so, so wrong.
One of Saskatchewan's most famous restaurants prepares to say goodbye
Being a Saskatchewan-born boy myself, this little news story tugged at my heart strings. With its oddball location and interesting array of Peruvian-inspired food, Hole In The Wall, a restaurant located in Shields, SK, would be closing permanently after a final dinner service at the end of the calendar year, as announced by owner, Pilar Urteaga, the daughter of the original owner/chef, Nelson Urteaga.
The restaurant has a piece of many Saskatchewan residents' hearts after being open for decades. Hole in the Wall is slated for a relocation at a venue that is still TBD.
The Globe and Mail releases regional lists of best new restaurants for 2016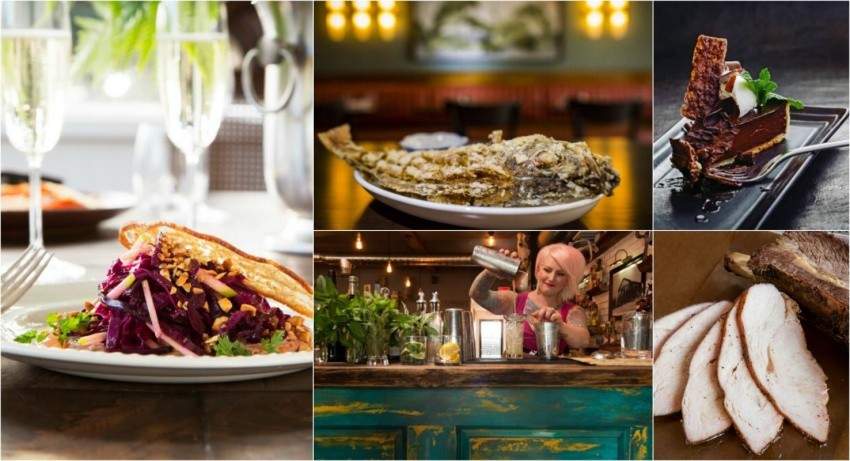 'Tis the season for a look back at the best (and sometimes the worst) of the year. Earlier today, The Globe and Mail released the Western Canada regional lists of some of the best new restaurants in the country, as decided upon by its various food critics: Alexandra Gill (Vancouver), Liv Vors (Edmonton) and myself (Calgary). Notably missing from this year's collection of features is Chris Nuttall-Smith's weigh-in on Toronto since he stepped down from his restaurant critic role earlier this fall. A little bird has whispered that he has since spent some time filming a television series (more on that news in the new year).
it was nice to see several restaurants outside of the major city centres mentioned including Whistler's Bar Oso (an impeccable Spanish tapas bar), Squamish's Salted Vine and Chartier in Beaumont, Alberta.
Since it's not fair to share all the good stuff on here, you can read all about Gill's top ten picks for Vancouver here, Vors' top five for Edmonton here, and my top five for Calgary here.
Food allergy warning labels on products need re-evaluating
"May contain peanuts."
Well, if you have an allergy, and you see that on the packaging, would you take a chance? Similarly for people with gluten intolerances, seeing "may contain wheat" makes them question whether or not purchasing something is worth the risk. A panel of experts were brought together to form a report for the National Academies of Sciences, Engineering and Medicine on the matter.
The big question: How are people living with certain allergies supposed to measure the level of risk from a casual "warning" on the side of a box? Good question!
Unusually warm weather sees spike in tourism, food and drink spending in Winnipeg
After a bizarrely warm November, the city was more alive than ever with restaurants and bars being filled with plenty more folks than is typical for this time of year. Although, with their (now) internationally renowned RAW: Almond frozen river pop-up slated to start in late January, here's to hoping that the temperature dips dramatically soon and that the river freezes in time.
See? Winnipeg isn't always as cold as you think it is!