From an unsettling number of Canadian food product recalls to a polarizing restaurant review in Toronto, including Canadian funny man, Dan Levy becoming the posterboy for Canada's cocktail, the Caesar, here are some of the more interesting culinary news tidbits of the past week.
Meet the man who essentially started the Canadian lentil industry
Choosing a vegetarian diet does not prolong life, study shows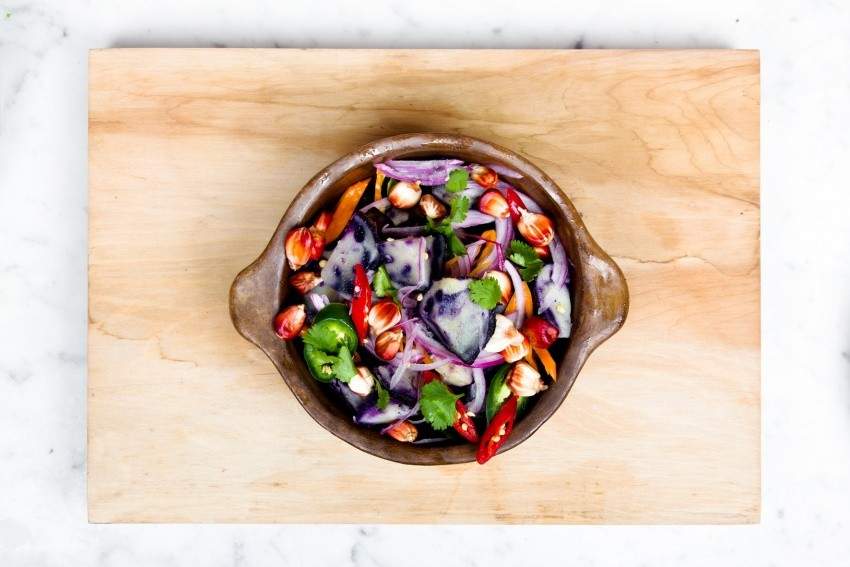 Meat lovers are going to love this one. The results of a large-scale study were released this week, stating that opting for a vegetarian or vegan diet does not mean that you will live longer than those who choose a diet which includes meat and/or fish. The articles touches on the rise of plant-based eating as a general trend in North America and does state that people with vegetarian or vegan diets do, in general, have healthier lifestyles than they're omnivorous counterparts.
The Vancouver Magazine 2017 Restaurant Awards have arrived
One of the most anticipated restaurant industry awards of the year for the West Coast took place earlier this week in Vancouver. The 2017 edition of Vancouver Magazine's Reataurant Awards handed out its annual list of accolades, including Best Vietnamese to Mr. Red Cafe (a must-try Vietnamese restaurant if you've never been), Best New Restaurant to Savio Volpe and Chef of The Year to Kissa Tanto's Joël Watanabe.
Check out the full list of winners on Vancouver Magazine's site here.
Miss Vickie's chips and Robin Hood Flour have extensive product recalls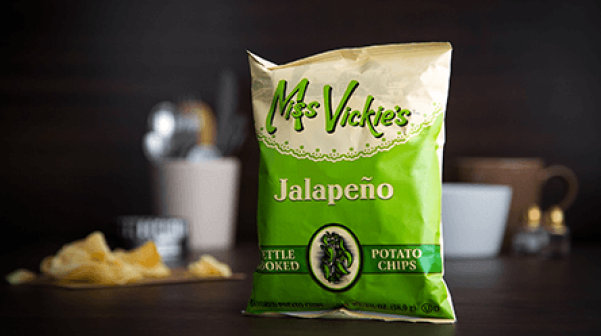 Joe Beef's David McMillan dubs Toronto the best food city in the country
In a recent interview with a CBC Radio morning program, co-owner of Joe Beef, David McMillan, gushed about the vibrancy of the Toronto food scene, saying it is the top food destination in Canada. With its ethnic diversity and thriving food community, it's a hard point to argue. The chef goes on to say that Montreal's growth has been fairly stagnant as of late, so it's nice to see another major city continuing to gain momentum.
The social media backlash of Toronto Life's review of Grey Gardens
A recent Toronto Life restaurant review of Grey Gardens by Mark Pupo has been getting a lot of attention online for its backhanded compliment-style of writing. Though Pupo seems to enjoy the experience of dining at Grey Gardens, there are many jabs throughout the piece that was directed at owner, Jenn Agg, who was not in the country at the time, let alone the restaurant. Never one to be silent, Agg took to social media to respond with, "As a woman you will never be judged just for your work."
Actor Dan Levy makes a Caesar
"Stir it gently because Caesars deserve respect," says Schitt's Creek star Dan Levy while making his signature Caesar at home.
In anticipation of National Caesar Day (May 18th), Mott's Clamato has released a pretty fun campaign with the Canadian comedic actor. The short video that debuted before the weekend shows Levy demonstrating how he makes his signature Caesar at home, much like his character David Rose on the hilarious CBC series, Schitt's Creek. There are plenty of laughs to be found in the short video.
Mott's is encouraging people to submit names for Levy's invention, which features a garnish of, well, we won't spoil the surprise. Just watch the video above and then head to caesarswithdan.ca for more info.
In other Caesar-related news, Kettle Brand has just released its limited edition Caesar-flavoured potato chips for the spring and summer.