Mike McNamee's path toward becoming a full-time musician may seem somewhat unorthodox on the surface, but shortly after the pandemic put his professional hockey career on hold last March, the Ontario-born centre forward posted a video that made it clear he was born to make music.
Since then, under the stage name of Boston Levi, McNamee has gone on to release three singles, a six-track debut EP, and the aforementioned video showcasing his live performance at Sydenham Church has accumulated more than 20,000 views.
His debut EP, Prophecies, was produced in collaboration with Jay Emmons of The Glorious Sons. The majority of the EP pairs a soulful, rhythmic, and often blues-centric sound with relatable and insightful lyricism, while the leadoff single "Run Baby Run" combines the latter with a progression-driven departure that encapsulates the artist's obvious excitement for what's to come.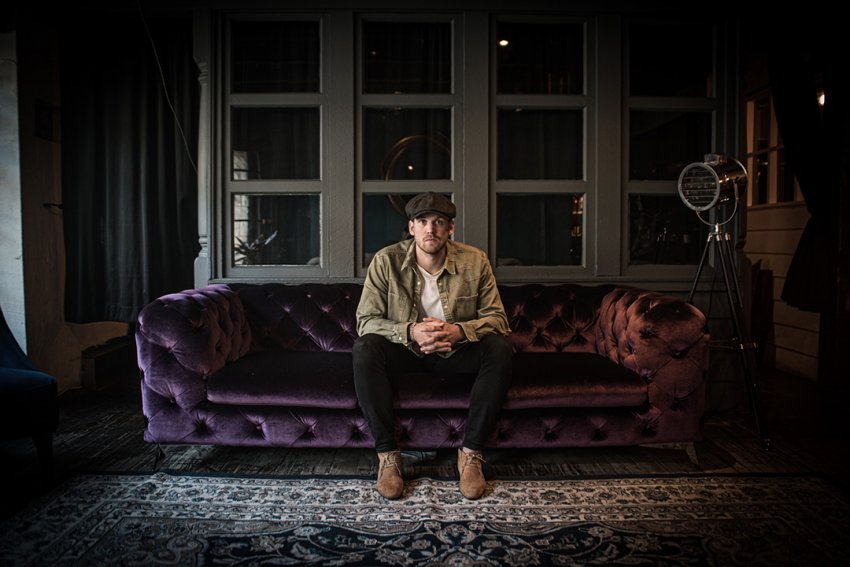 We recently had a chance to catch up with the talented athlete-turned-musician, who filled us in on all of his favourite places to eat and drink in his current home base of Ottawa.
Breakfast
When I played hockey in university, I had a ritual of going to Broadway Bar & Grill for breakfast every game day. I've loved it ever since. I honestly don't think I've eaten anything else off their menu, but their breakfast is tough to beat.
Lunch
I'm a fan of a good taco. Banditos has some other solid options on their menu, but I think their tacos are the way to go. They offer a lot of different taco options, so depending on the day and what you're feeling, you can find something you're looking for.
Dinner
For me, it's tough to beat Italian for dinner. I don't think there is anything on the Fratelli menu that I don't like. Everytime you go there for dinner you know you're going to be treated to a great evening with great food.
Drinks
Local is always a casual scene. Very chill and laid back. They've got some games that you can play as well, like shuffleboard and bocce ball. Generally when you go there you run into multiple people that you know so it's always a really good time.
Watch: Boston Levi "Run Baby Run"