The caesar is turning 50 years old this year. Since its invention in Calgary in 1969, the drink has made leaps and bounds in Canada's culinary history, being recognized as one of the most iconic and most polarizing drinks, and incomparable hangover cure.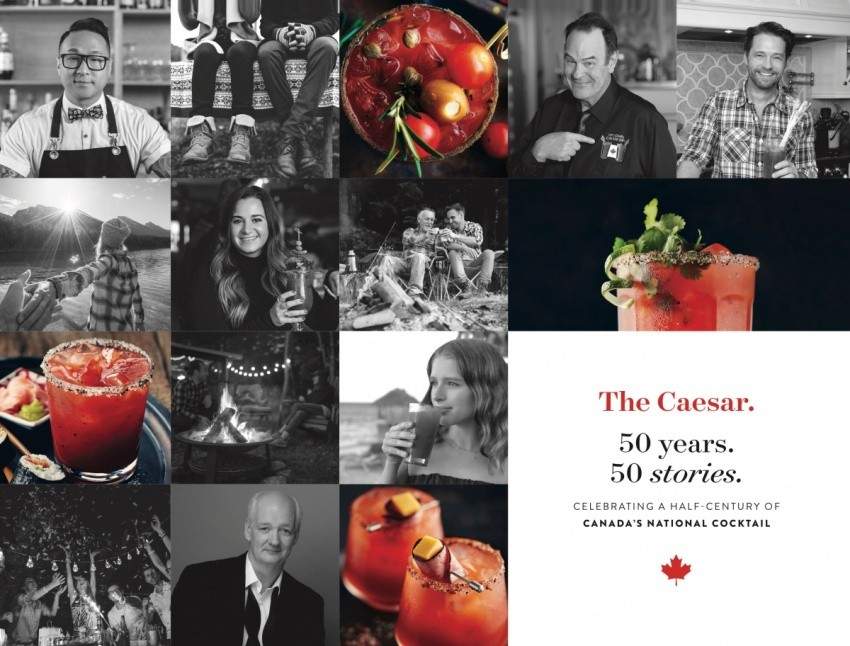 Here are some short stories from a few recognizable Canadians, at home and abroad, as found in the new book currently in stores across the country: The Caesar. 50 Years. 50 Stories - Celebrating a Half-Century of Canada's National Cocktail
Jason Priestley, actor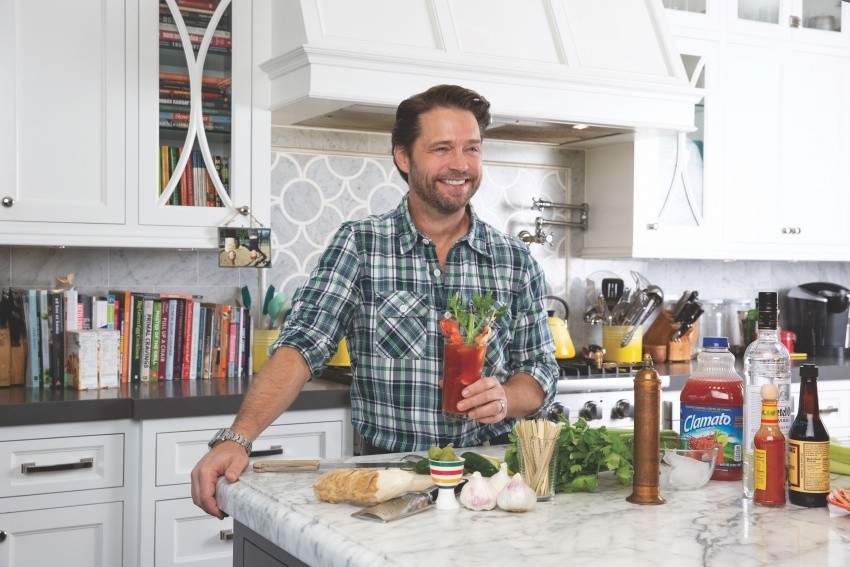 For some reason, I'm not sure why, people seem to think I grew up in Beverly Hills. I did not. I grew up in Vancouver, where Sunday mornings meant Caesars—and not just in restaurants, but at home, on the boat, at the cottage... anywhere. Growing up, I didn't understand that Caesars were a beverage only enjoyed in Canada. As a child, I watched my parents and all their friends drink them. Then, as a young adult, I finally got to enjoy the tangy, spicy, goodness that is the Caesar. How confused and heartbroken was I when, upon moving to America in the late 1980s, discovered that my beloved Caesar had never even been heard of! Bartenders and waiters looked at me confused. Then, once I explained what I was looking for, they would deliver a disappointing Bloody Mary.
"How am I going to survive in this country?" I thought.
But, I am a Canadian and I am resourceful. Having lived there for more than 30 years now, I have found the best Caesar in America. It's made in my very own kitchen, which is not in Beverly Hills!
Lynn Johnston, cartoonist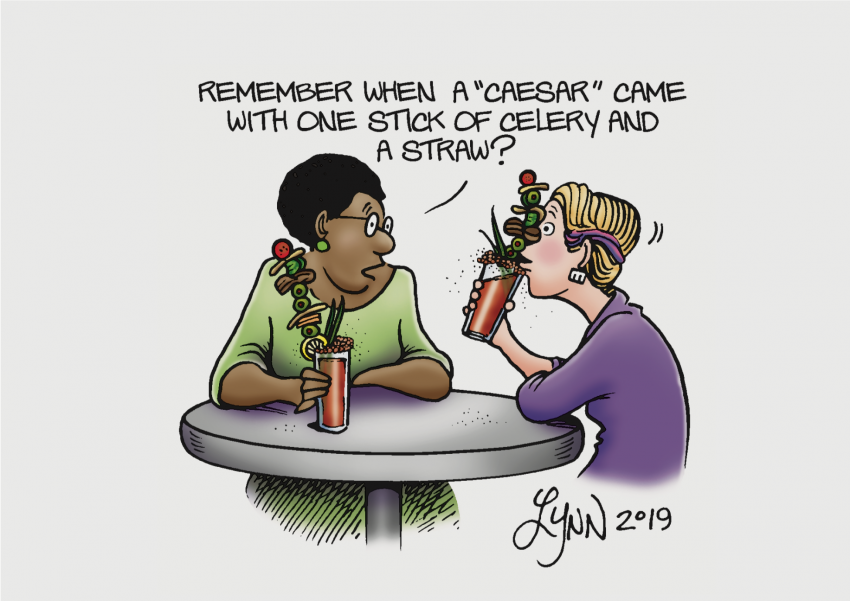 Doug Gilmour, retired NHL player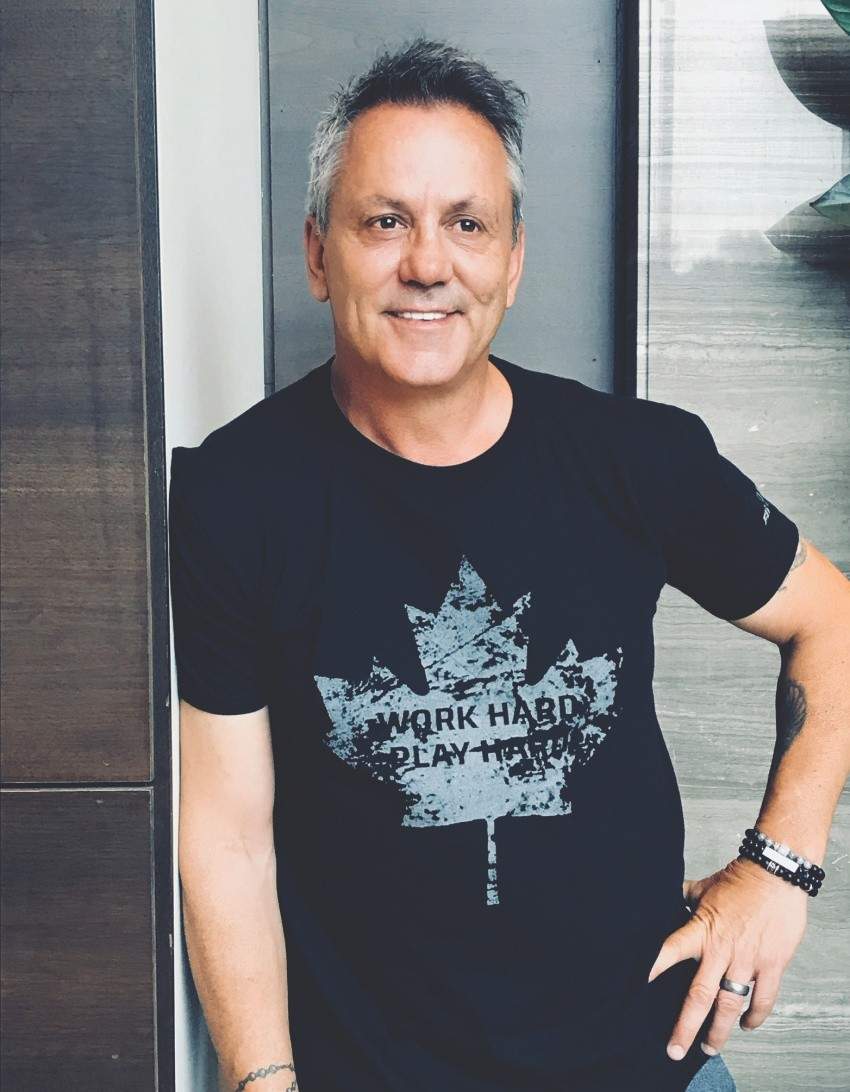 When I think of Caesars, I think of our lake near Kingston. Both Kirk Muller and I owned places there and because of the friendships we formed during our time with the Maple Leafs, Wendel Clark and Dave Ellett ended up buying places there too! On weekends in the late 90s, we would all get together with our families, have campfires with the kids and just sit and relax. Dan Aykroyd also lived on the lake, so we'd often go see his band play at a bar nearby called The Creek. In the morning, the guys and I would hit the ice at 7:30 a.m.,or go for a run or do some kind of workout. When we returned, we would all get together around noon and have Caesars.
To this day, whenever I have a Caesar, I remember those good times we've all had at the lake.
Dan Aykroyd, actor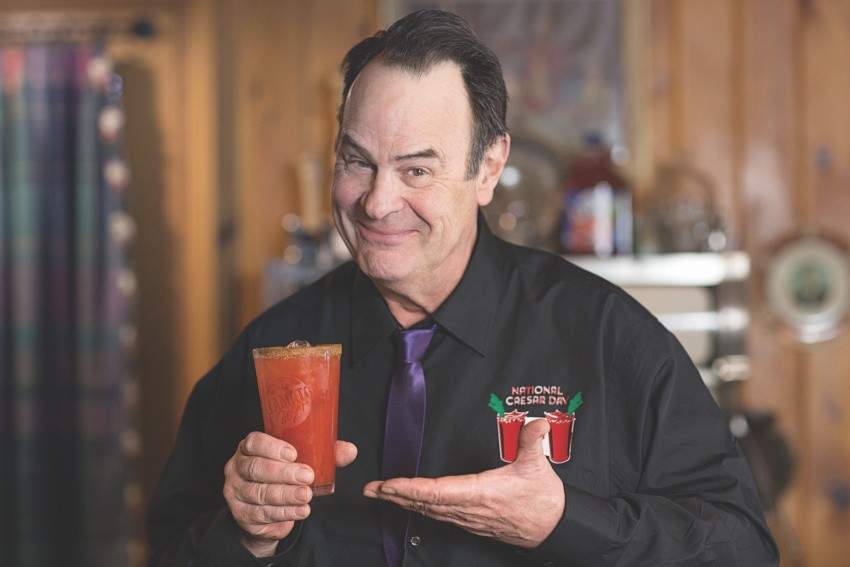 Over the length of many summers, our cottage on the lake has hosted numerous luminaries, all of whom elevated the old place and excited everyone who was there at the time of these visits.
The visitors who stayed over were various: His Excellency Naruhito, the current Crown Prince of Japan, John Kenneth Galbraith, Michael Ondaatje, Linda Ronstadt, and Keith and Ronnie from the Rolling Stones. During the latter group's visit, our tradition of the Island Caesar was born.
Brown spirits and dark beers were staples for Keith and Ronnie back then. But because the band had spent so much time in Canada, if vodka were to be served, Keith was aware of the Caesar as a distinct recipe in our country.
On the Saturday of their visit, we embarked to an island which my family has owned for years at the far end of our lake about 15 miles away from our cottage.
Travelling by boat, we loaded a feast. Now, having an island sounds exotic, but the dwellings which greeted our guests of honour were, as they have always been on Loon Island, a rough bark and screened-in cook shack, a permanently installed Airstream trailer, and some wilting tents.
What we did have were multiple camp fires, a bug free August afternoon, and jugs of pre-mixed Caesars, which included the garnish—celery stick, peanut butter and raisins: "Ants on a log on an island".
These jugs were enjoyed over the afternoon with baby lamb chops and rosemary potatoes, all cooked in our giant black prospector's frying pan, and of course music and guitar mastery from Keith and Ronnie.
Around dusk after swimming (not Keith), feasting and napping as if we were sea lions on the warm red granite boulders on the shore, everyone except Keith and I got into the boat for the trip back to our cottage on the mainland before dark. I invited Keith to climb on the back of my primitive jet-ski for the trip home at sunset. He did so without hesitation.
I remember the water was copper- coloured, rippled by the wind and the wakes of boats going home. The patterns were familiar to Keith who pointed towards the surface of the lake and said to me: "Harmonics."
On that golden weekend, I poured Mott's Clamato, the only choice for a Caesar, which I still pour today along with my own vodka, the clean and pure Crystal Head Vodka. Together, they make the perfect Caesar.