We are going to avoid highlighting any sort of mushy, true love-y news story this week, despite Valentine's Day swiftly approaching. It just seemed more urgent to get you caught up on Tim Hortons' plans to take over the world (slight exaggeration), why fried chicken is causing some traffic trouble in Alberta, a kind-hearted food business owner in Toronto and a few other interesting tidbits of Canadian food news.
Is it time for us to stop travelling to the United States?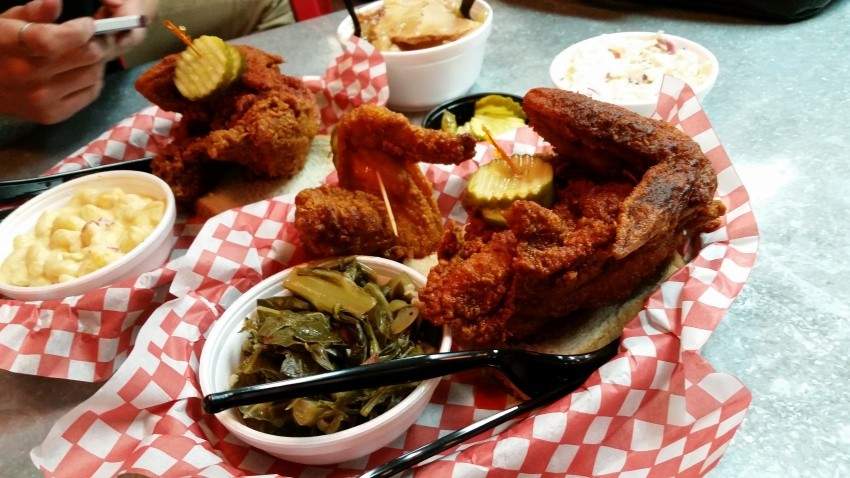 This Toronto Star opinion piece may not have been specifically targeted at food, but culinary tourism is one of the hottest reasons for travel these days, so it contributes to writer Mark Bulgutch's story when he poses the question to Canadians: should we still be vacationing in the United States? These are tough times with tough questions to ask ourselves and, as Bulgutch points out, we spend $20 billion in the United States, yearly. Boycotting travelling south (on a large scale) would likely have some economic effects. He's definitely got us thinking.
Founder of Toronto's Paramount Fine Foods offers aid to Québec City shooting victims
After the horrific event that took place in Québec City last Sunday, many people have come to the city's aid in a dark time. Mohamed Fakih, owner of Paramount Fine Foods in Toronto, has publicly offered to pay for the funerals of the six shooting victims, as well as contribute funds to help repair the mosque where the crime took place. Fakih has also gone out of his way to hire Syrian refugees at his company.
Leftover food won't solve hunger problems
A particularly poignant opinion piece was published in The Globe and Mail last weekend that touches on the idea of food waste. The article not only talks about food waste awareness, but goes on to point out that just because certain people or groups of people can't afford to eat, that doesn't mean they deserve to remedy their hunger by eating only the middle or upper classes' leftovers.
Popeyes Louisiana Chicken causes traffic problems in Calgary
Calgary's first location of the famous Louisiana-based fried chicken chain was met with excitement when it opened in December. Now, though, residents of Forest Lawn, the neighbourhood it's located in, are saying that its popularity is causing traffic problems. Slow-moving lines of cars waiting to move through its drive-thru have resulted in backed up traffic on the road or filled back alleys.
Read about the Forest Lawn residents' frustrations in this Calgary Herald article.
New liquor legislation for Nova Scotia unrolled recently
It's always interesting to see how liquor laws vary from province to province, and stale-dated laws are especially surprising. Just over a week ago, Nova Scotia restaurants with liquor licenses were finally given the ability to serve customers (two) drinks without having to order food to go along with them. Naturally, in pubs and lounges, one can sip on a pint of beer or a glass of wine without food, but prior to this change, if you were coming into a restaurant, it was the law to order both.
Tim Hortons to open locations in Mexico
In an announcement made earlier this week, iconic Canadian coffee chain, Tim Hortons, unveiled its recent partnership with Mexican investors and plans to expand south of the border in the coming year. It will be interesting to see if locations pop up in areas that are frequented by Canadian tourists or populated by expats. Seems likely.
Read more about the company's expansion in this CBC News story.
Did we miss a news story? Comment below on any that grabbed your attention this past week.