Even if you don't live in Saskatoon, if you're tapped into the Canadian food scene, there is a good chance that you've heard of The Hollows. The building Christie Peters' and Kyle Michael's sustainable-minded, contemporary Prairie eatery operates in is that of a former Chinese restaurant. Its interior is equal parts ornate and quirky in nature, but the building also boasts square footage that is very unassuming. While many people typically just enjoy dinner in the two-part dining room, most also don't realize there is another sizable dining room through a front hallway.
After being used simply as a staff hangout for years and more or less underutilized by restaurant patrons, the duo, along with general manager Adrian Chappell, decided to transform it into a sub-concept called The Wildebeest Room which opened in late fall of 2018.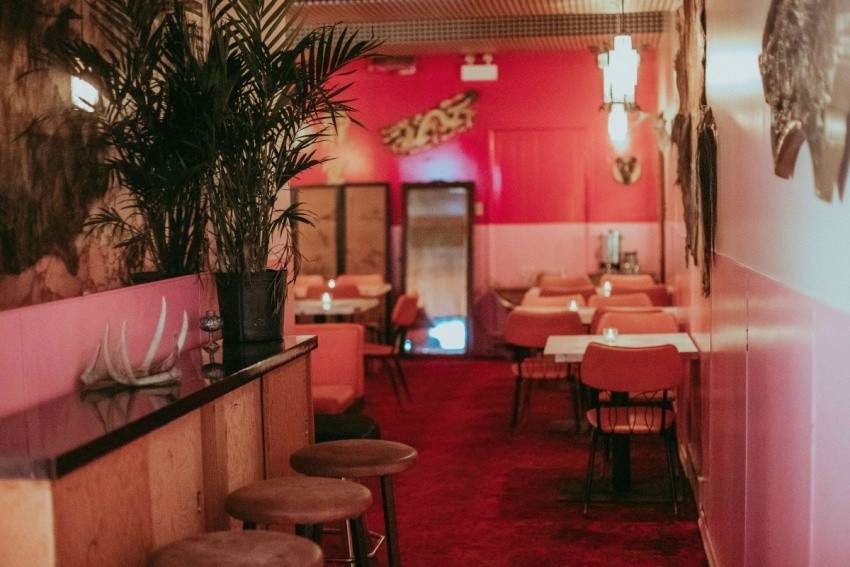 A sub-concept, you ask? A good way to think of it might be like a restaurant (or bar) version of a Kinder Surprise wherein a typical restaurant exists for standard lunch and dinner service, but uses another space inside or attached to it as a different concept. For example, Vancouver's L'abattoir boasts No. 1 Gaoler's Mews, Model Milk in Calgary offers drinks and small bites upstairs in the adjacent Model Citizen and Bar Le Royal is a "secret" speakeasy located beneath Rouge Gorge in Montreal.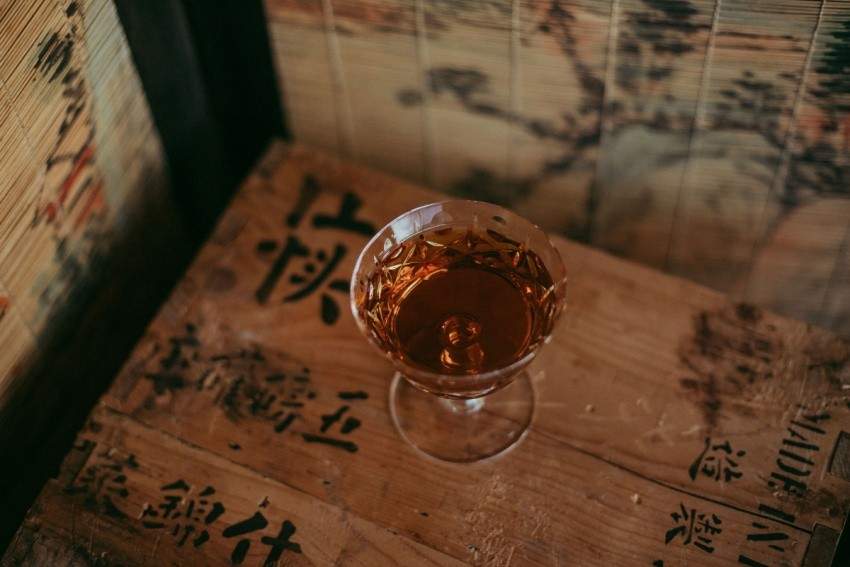 The Wildebeest Room gets its name from the large wildebeest hide stretched across the south wall, which has been in Peters' family for decades as her grandpa came by it during a hunting expedition in the 1950s. Open Wednesdays to Saturdays from 5:30 p.m. until "late" (i.e. 11 p.m. is the earliest it will close says Chappell), the cocktail-focused extension of The Hollows is meant to let Chappell's drink-making skills really shine. The cocktail list will change seasonality, places preference on low to zero waste in terms of components, and offer a unique take on Saskatchewan ingredients blended with interesting spirits.
Her The Wild One cocktail (pictured above) combines Buffalo Trace bourbon, Punt e Mes, Bruto Americano, Bittered Sling's Lem-Marrakech Bitters and roasted walnut oil. Others, such as the Winter Sour, incorporates locally-grown pear syrup, crabapple bitters and a dehydrated pear slice in an inventive take on the classic whisky sour.
"The food menu will be also be changing and evolving throughout the year, but our goal is to do affordable, fun bar snacks while still fulfilling our 'high quality, seasonal and sustainable' philosophy we strive for at our two restaurants," explains chef and co-owner Christie Peters.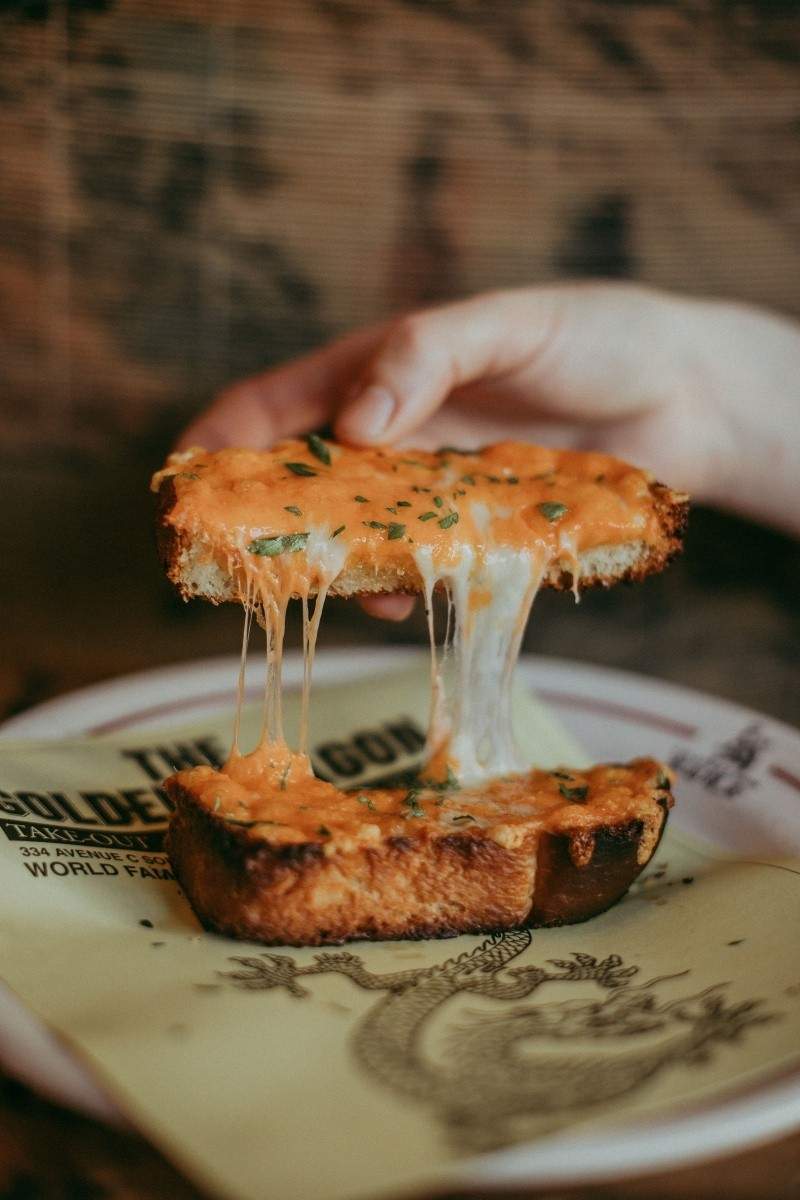 Think boneless dry ribs (a Saskatchewan pub classic) made with pork from Farm One Forty, Pineview Farms Buffalo chicken wings with hot sauce made with fermented chili peppers from The Hollows urban garden and an old school steakhouse-inspired cheese toast--on house-baked bread, of course--that's gooey, salty and perfect for a winter's night. If people are craving signature dishes off the restaurant's regular dinner menu, Peters says they are happy to prepare them for guests in The Wildebeest Room too.
Like most great bars, there's a happy hour setup here that is also worth taking note of. From 5:30 p.m. to 6:30 p.m. and 9:00 p.m. to 10:00 p.m., select red and white wine, bubbly and classic cocktails are just $8. Chappell also encourages people to watch Wildebeest Room's Instagram feed for new feature drink and food offerings.
Cheers to another cocktail-forward watering hole to cozy up to in Saskatoon when the winter weather is less than pleasant, which is all too often in January and February.