Spending exponentially more time at home in the kitchen, it's important to look at condiments, pantry staples and other basics in a new way. This is why we've decided to start a new weekly column where we look at one item you likely have in your fridge or cupboards and provide some tips on how you can make the most of it.
First up: pickle brine.
As much as I love a good pickle, there is so much more to a jar of tangy, green cucumbers than simply they themselves. Whether it's a traditional, cloudy brine that's more salty than sour, or the garlic-heavy neon-green liquid that baby dills bathe in, there is an immense amount of flavour in these brines just waiting to be utilized.
TL;DR: Don't toss that pickle brine!
Salad dressings
Most of us have made a basic vinaigrette with a classic ratio of three parts oil to one part vinegar. Keeping that ratio in mind, all you need to do is swap out the vinegar for pickle brine and you have yourself a dressing that is, well, ready to dress. Since most types of store-bought and home-made pickles are made in brine that incorporates vinegar, salt, traditional pickling spices and garlic (and occasionally, chilies), a brine-based vinaigrette will have a well-rounded flavour without the need to add more ingredients or salt.
Try using pickle brine instead of lemon juice or vinegar when making homemade mayonnaise too. You'll be impressed with the results.
Martinis and Caesars
When happy hour rolls around–which seems to be earlier and earlier these days–there are few drinks as rewarding as a dirty gin martini. I like my dirty martini extra light on the vermouth, but heavy on the brine. While green, pimento-stuffed olives are the classic way to "dirty" up a martini, I also love a variation on the boozy theme using dill pickle brine.
It's a little more tart, but still as satisfyingly salty. If you want to make your "pickle martini" a bit more classy, use a gherkin instead of a standard baby dill.
Adding pickle juice to a Caesar is nothing new to us Canadians, but worth a mention too since we're on the topic of savoury cocktails.
Finishing fried eggs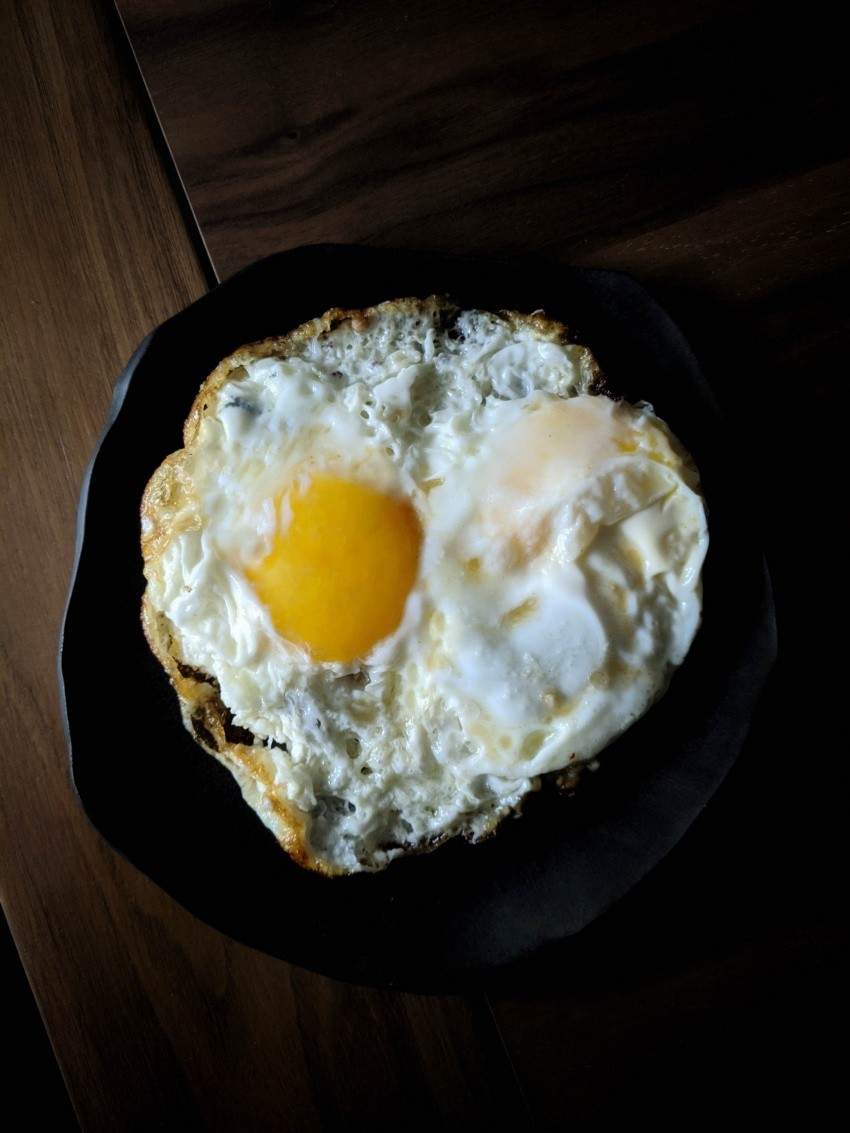 No one is a stranger to frying eggs at home, but are you doing it properly? Most avid cooks and chefs alike will baste their eggs towards the end with some oil or butter.
Me? Well, I like to use a little butter as well as a couple of tablespoons of pickle brine. The brine seasons the eggs near-perfectly and offers additional flavour, courtesy of its pickling spices.
Think of it as a last-minute marinade for your fried eggs.
Make soup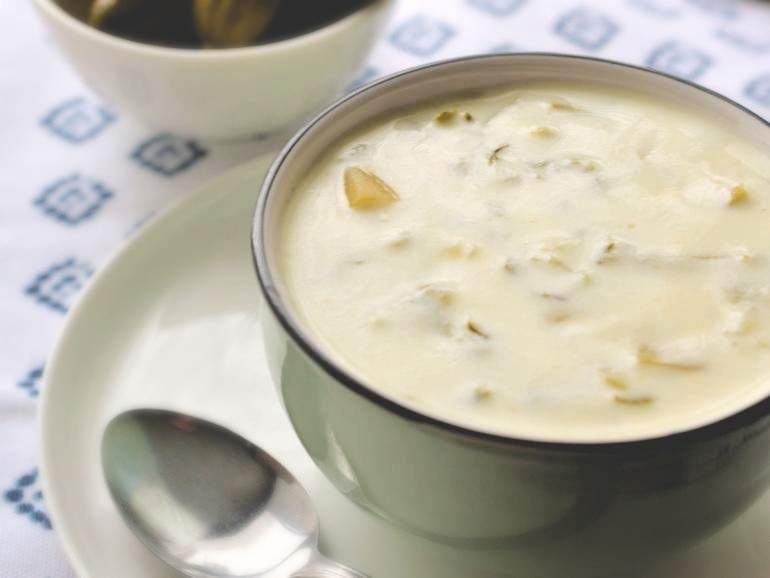 Perhaps the oddest suggestion of all–at first glance, anyway–using dill pickles and their brine to make soup is one of the most unusually delicious dishes you'll make this spring. For some reason, salty and sour pickles find a harmonious match in a cream-based soup. Part of it has to do with the pickles cutting through the richness of the cream, but the other part? Well, I am just chalking it up to magic.
I have my own variation on dill pickle soup you can make easily at home that sees the addition of leeks and dried chilies for a touch of heat.
Marinate meats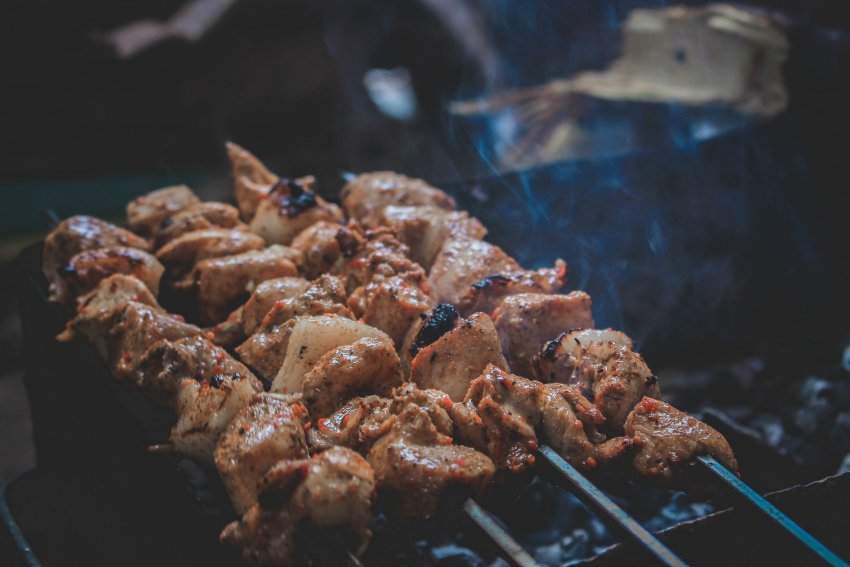 Another amazing use for pickle brine is as a marinade for meats. Pork chops and chicken breasts become exponentially more flavourful and juicy when soaked overnight in brine and if you find yourself with a true excess of the salty liquid, you could even brine an entire turkey. It requires some stockpiling of pickle juice, but the pay-off makes it well worth it.
In a similar vein, try substituting vinegar for pickle brine in homemade barbecue sauce recipes for something a little different.