The first stadium concert I ever attended was Britney Spears'. I mean, sure, I had been to many shows at the Saskatoon Exhibition and at the Coca-Cola Stage at The Calgary Stampede when we'd drive over to Alberta from Saskatchewan to visit my grandmother, but the summer of 1999 was when I got to see my first, big production.
Now that I'm considerably older, concerts are much more accessible. While they are not necessarily any less exciting, I don't count down the days to see someone like The Dixie Chicks the same way I'd be crossing days off on a calendar to catch The Moffatts back at the turn of the century (true story). These days, in addition to powerful live performances, I look for a full experience.
Mission Hill Winery is known for many, many things: world-class wines, stunning views of Okanagan Lake, jaw-dropping architecture and a terrace restaurant (headed up by chef Chris Stewart) that is arguably one of the best dining experiences in the valley area, if not currently the best. If you live outside of this beautiful part of British Columbia, you may not have heard about the annual summer concert series at the winery that locals rave about.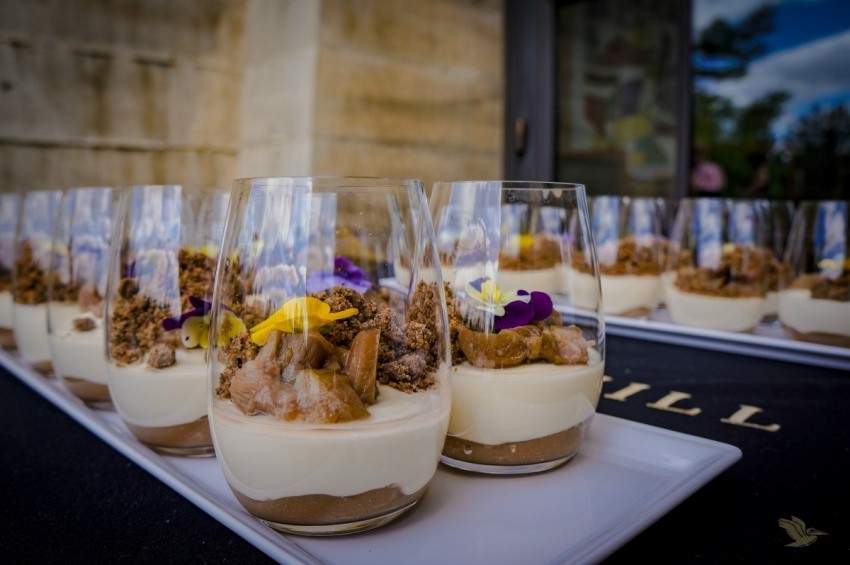 Walking onto the grounds, through those bold marble arches, the vista at one of these summer concerts is not unlike an outdoor wedding of epic proportions: men looking quite dapper in their dress shirts and bright-coloured shorts with boat shoes, women gliding around the property in silky sun dresses that ripple in the light breeze. Canapés like dollops of sweet beet risotto on spoons and verrines of layers of cream, mousse and fruit (likely picked from the on-site garden) are easy to come by. You may find a cougar or two lurking near the wine stations, but what's a night without a little danger? Jokes aside, it is guaranteed there will be plenty of clinking, mingling and smiling before the show begins.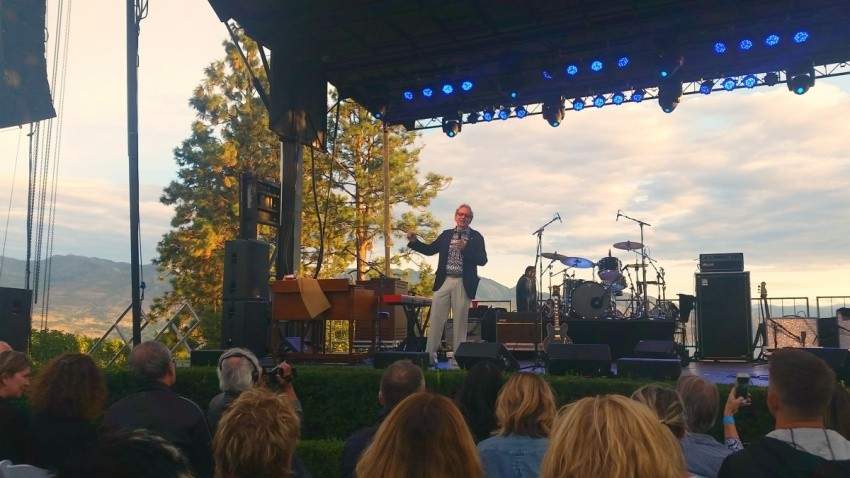 Beyond the plentiful small bites and wine varietals, the real magic in the amphitheatre is the combination of acoustics and the changing skyscapes that surround it. Throughout the night, the sky makes changes as dramatic as the performers on the stage (most recently, LeAnn Rimes, Tony Bennett, Jakob Dylan and Martina McBride, to name a few), from pinks to blues to dusky greys to eventual darkness. You might get that at many outdoor music festivals, yes, but when the shimmering Okanagan Lake and vibrant sky is the actual, natural, wide-open backdrop to the musical performance, it's a completely different ballgame.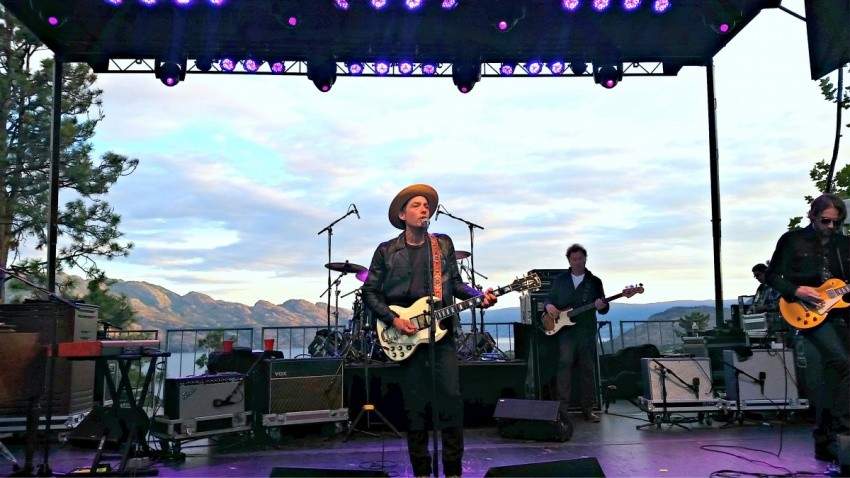 Music is an essential element in a food and dining experience, especially in a restaurant setting. The soundtrack to your dinner plays a larger part in how you enjoy a meal than you might realize and seeing canapés highlighting locally-grown Okanagan ingredients and Mission Hill wines complementing live music here is a refreshing take on the typical interaction of sounds, tastes and sights.
This year, most of the concerts have already sold out. All of the seats for upcoming performances by The Gipsy Kings, Melissa Etheridge and Michael Bolton went faster than a glass of pinot noir in the Mission Hill Winery tasting room. Bolton, though, has added a second date.
For more information on pricing and tickets for the Michael Bolton performance on August 7, 2016 head here.