The story below was a prank for April 1, 2015 done in collaboration with Original Joe's. Feel free to read it and have a laugh, but please know that #OriginalBill30 certainly not going to happen!
We all know that feeling. You've been sitting in a restaurant, enjoying good food, a few drinks and having some great conversations with friends, and then, the bill comes. It's a terrible reminder, realizing that the fun times come with a price tag; and these days, it's usually not a cheap one, either. Well, there's some good news for you. Original Joe's is rolling out a new program that will help diners sidestep their bills, at least for a few weeks.
"Of course we understand that we're a more casual dining experience. Still, we strive for our patrons to have the best time possible at Original Joe's," explains the company's founder and CEO, Derek Doke on the new groundbreaking bill mentality. "So, one day we were sitting in a marketing meeting and it was like a lightbulb just went on: our guests trust us with providing them with a quality experience, so we should trust them in return. and lax our billing procedures."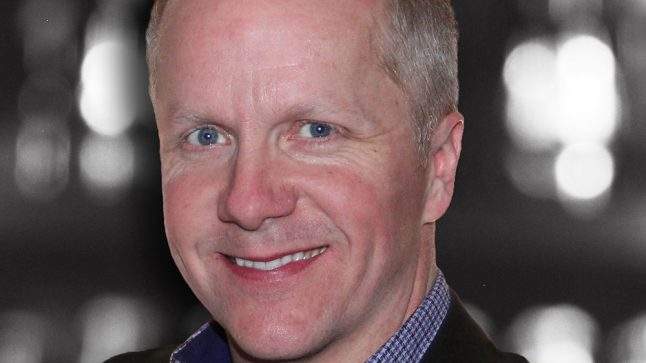 The initiative, appropriately titled #OriginalBill30, will give anyone who comes into an Original Joe's location and spends more than $10, 30 days to clear up their bill. The company is hoping more lenient payment terms will result in better service and an overall improvement of flow within their restaurants.
A press release went out earlier this week to Canadian food media and, frankly, many writers couldn't be more excited about it.
"We've all been there when we were young. You know, going out with your friends, then realizing you have no money and payday isn't for a couple more days," says Saskatoon food writer and editor, Jenn Sharp, sympathetically. "This new setup will save a lot of younger people that embarrassment of seeing their card payment coming up declined. I think it's definitely a positive thing and more Canadian restaurants should start thinking about doing this."
Calgary food critic, John Gilchrist was equally enamoured. "It's a great idea for those who've burned through the limit on their credit cards and are looking for their next PayDay loan. There's nothing like the feeling of being totally overextended," he gushed.
One of the only possible flaws with the innovative #OriginalBill30 is that it doesn't require diners to provide their credit card numbers to opt in, just proper identification before letting someone opt in to the initiative. Original Joe's explained that they have partnered with one of Canada's premier repossession firms, so that if someone forgets to repay their bill after 30 days, the firm uses the identification provided to hunt down the negligent person and take an item (or items) of equal value from them to rectify the financial situation.
There have been many news stories shared in the past couple of years in regards to diners taking food photos, requesting alternate seating and all of the other requests that impede a restaurant's ability to execute dinner in a timely fashion, so #OriginalBill30 helps combat that.
"Multiple payments, payments that have been declined, people not knowing their PIN--this new delayed payment system will speed up our service times incredibly, saving our service staff unnecessary time at the table when they could be providing other groups with the attention they need," says Doke.
Oddly enough, this is actually not the first in Canada in terms of delayed restaurant bill payments. Vancouver's Mijune Pak, known well across British Columbia as blogger Follow Me Foodie, was out with friends at a restaurant in Vancouver and after she asked for the bill, the waitress told her about a similar option.
"At first, I was surprised. I never thought the way I paid a bill would impact the way I felt about a dining experience, but looking back now, I think the food actually tasted better because of it," explained Pak. "Food can be quite subjective, so I can totally see how not paying for your food can immediately make you enjoy it more."
Of course, this new way of thinking could result in resistance from service staff at first because the 30 day option most likely means less tips at the immediate time of billing, but that would be a glass-half-empty mentality. Servers and bartenders may not make a lot of extra cash in the first 30 days of launching the program, but they'll still be receiving tips up to 30 days after their last shift. So, it all works out in the end.
#OriginalBill30 rolls out in early summer of 2015. Until then, we'll all have to pay our bills immediately at the table.