Fans of the Joe Beef cookbook, The Art of Living According to Joe Beef, are in luck. Authors of the award-winning publication, Dave McMillan, Fred Morin, and Meredith Erickson are slated to release their second book towards the end of 2018. The book, Surviving the Apocalypse, is a "tongue and cheek thing" that explores the state of the world in kitchens and otherwise, as McMillan describes.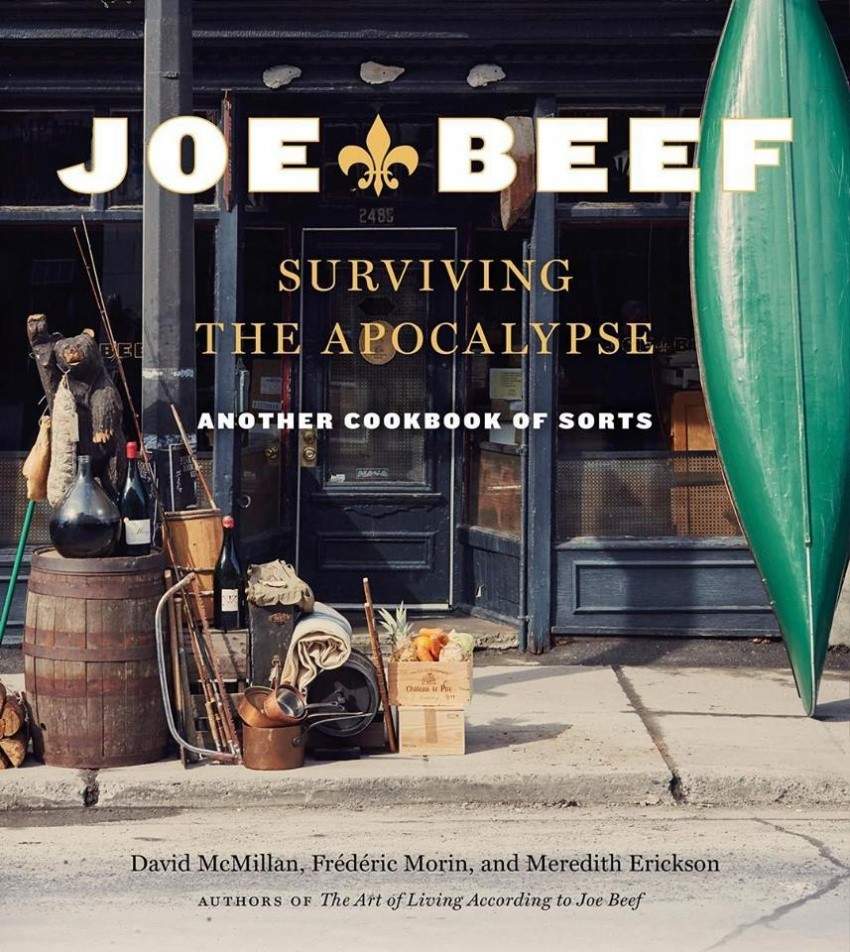 "Fred and I, we're kind of sour curmudgeons. Our first book was filtered and dumbed down. We were adamant with our second that we didn't want it to be edited," McMillan explains. "Our publishers were cool and wanted us to go for it, so we did."
The outspoken Montreal restaurateur notes that the book was pitched shortly before Trump's election. As it gets closer to its release, the title is increasingly apropos. McMillan jokingly yet seriously notes that he feels the apocalypse is upon us and his response to that is simple: be kinder, be gentler, be a bit more of a hippy.
Surviving the Apocalypse is about getting back to simplicity. "When everyone is in Montreal eating, Fred and I will be out in the country dining," McMillan says. "It's about getting back to the country table, getting off your phone, eating simply, and being festive about the end of the world."
The book will be out on November 27, 2018 and can be pre-ordered on Amazon.