Over the course of the past decade, restaurants have become increasingly casual, and with that, approachable. Dining out isn't something to be afraid of when your server acts more like a friend. This shift has other benefits, like an increasing number of "fast casual" options. Nowadays, choosing what to eat for lunch doesn't have to mean deciding between a peanut butter sandwich or the Subway down the street. McKiernan Luncheonette, the latest project from Montreal's Joe Beef group, in collaboration with Maison Publique's Derek Dammann has upped the ante.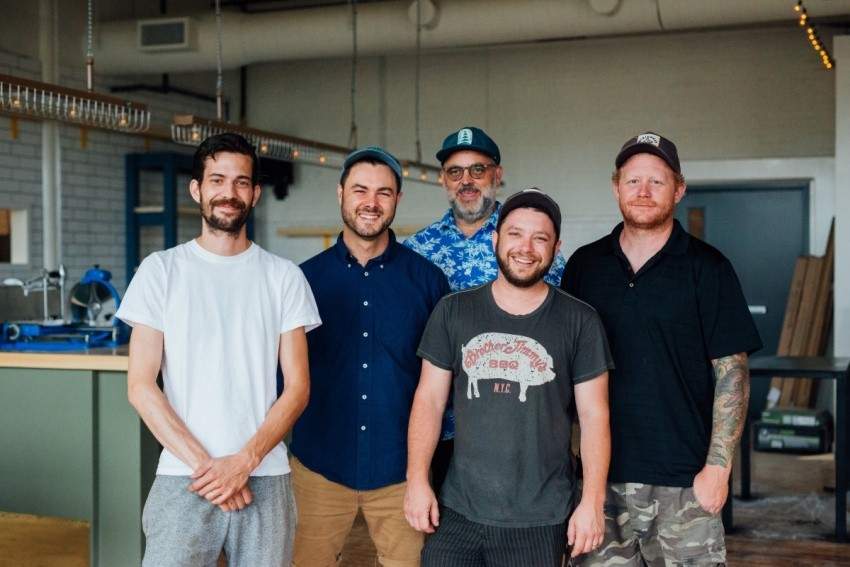 Located in an area that could be considered none other than "the middle of nowhere", McKiernan is a luncheonette putting a spin on a variety of casual eats. Named after the original McKiernan, the restaurant that Dave McMillan and company worked at before opening Joe Beef, the menu includes throwbacks like their French onion soup grilled cheese (which one should be advised to schedule some nap time after eating).
For McMillan, collaborating with Dammann was a natural fit.
"Derek is a close friend and a pretty funny guy. We get along famously. We love his cooking and he loves ours," McMillan describes. "We don't have to talk about anything; we trust his cooking and management style. He could walk into Joe Beef and take over the restaurant tomorrow."
The menu at McKiernan changes with the seasons, as menus are known to do nowadays, but one can expect a variety of perfectly-executed soups, salads, and sandwiches. Not just any soups, salads, and sandwiches either; if their take on gravlax and cream cheese, served on a savoury, pate a choux bun topped with everything spice, is any indication. The star of the show though is their rotisserie chicken, which is available as an individual breast, leg, half or whole bird.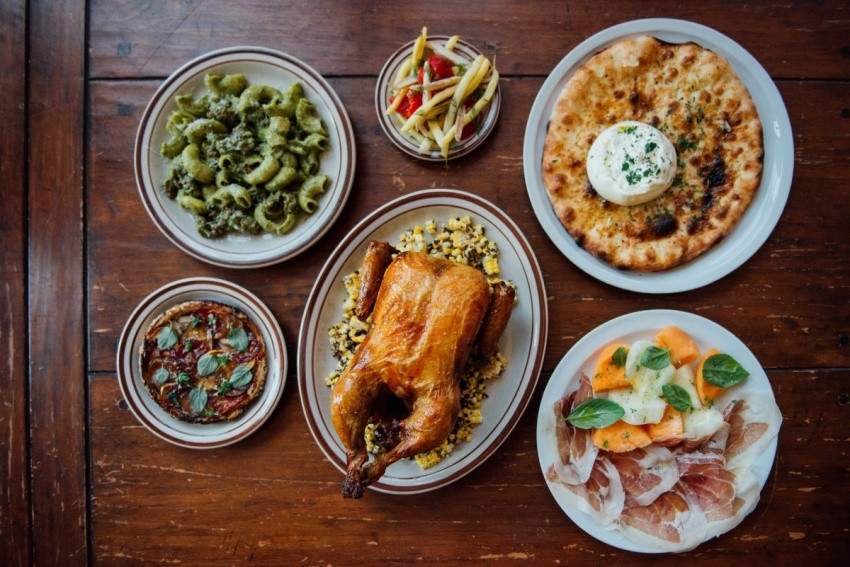 McKiernan is currently open 8 a.m. to 3 p.m. for breakfast and lunch, and also does catering events, a natural fit given the size of the space. Grabbing a bite at McKiernan doesn't just mean eating and getting on your way; the space is designed for socializing and comes complete with foosball and ping pong tables. Located inside an office building alongside the Lachine Canal, it's ideal for clientele who work in the building, but also a fun spot to come and enjoy a leisurely lunch complete with a few glasses of wine that "accidentally" stretches into the late afternoon.
"There was a big need to be filled in the building. It has over 4,000 employees; a lot of cool companies, startups, small businesses. They were really under-served. There was nowhere for them to congregate, get good food, and hang out." McMillan notes. And now thanks to McKiernan, there is.
In future, McMillan wants to continue with the "get good food and hang out theme", noting that after Christmas, customers can expect theme nights and other events.
"I'd love to do a kids night. All my friends and me have kids, so we'd do a night where we all go eat chickens and lasagnas and hang out with kids. Something less boozy and more family focused," says McMillan.
He notes other possibilities like a retro wine and cheese night, and schnitzel night with big platters of schnitzel and pints of beer to wash down the works. "It's a fun, bright, positive space," McMillan says, and by all accounts, he and the rest of the McKiernan team plan to stay true to this vibe in their future ventures.