After years of sitting vacant, the large restaurant space in-between 12th and 13th Avenue on 1st Street S.W. in Calgary's Victoria Park neighbourhood finally has a living and breathing restaurant concept for people to try. Two Penny Chinese comes courtesy of restaurateur Cody Willis and his burgeoning group, Thank You Hospitality. The same group behind the award-winning Native Tongues, just around the corner, and Calcutta Cricket Club on 17th Avenue S.W. (which opened earlier this year) opened the doors to this elevated Chinese eatery this past Friday night.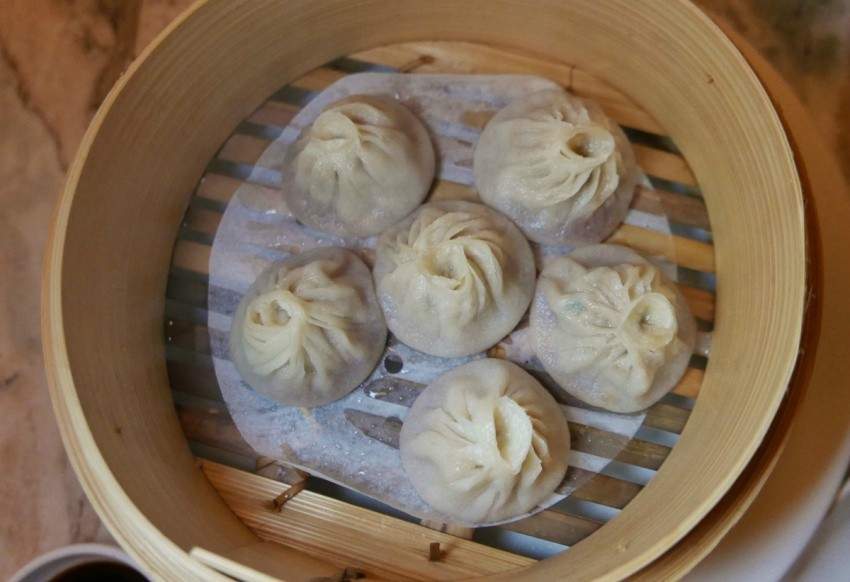 "I was quite impressed by the level of execution on opening night with a full house," says one of Alberta's top Instagrammers and culinary enthusiast, Carmen Cheng. "The flavours in the xiao long bao (soup dumplings) were impressive. They had a foundation of pork, which is very traditional, but Two Penny has added much more umami into the broth itself and the fact that the dumpling wrappers were house-made, very thin and filled with hot soup."
Two Penny is Calgary's first elevated Chinese concept (think restaurants like Vancouver's Bao Bei or Toronto's DaiLo) and is also partially owned by executive chef, Scott Beaton. The ornate, but airy space was designed by Sarah Ward Interiors (who also designed The Nash, Proof, Oxbow) and also includes a downstairs cocktail bar called Teahouse that boasts vibrant cartoon tiger graphic wallpaper. Behind the bar program is cocktail maker extraordinaire Stephen Phipps, formerly of Concorde Group.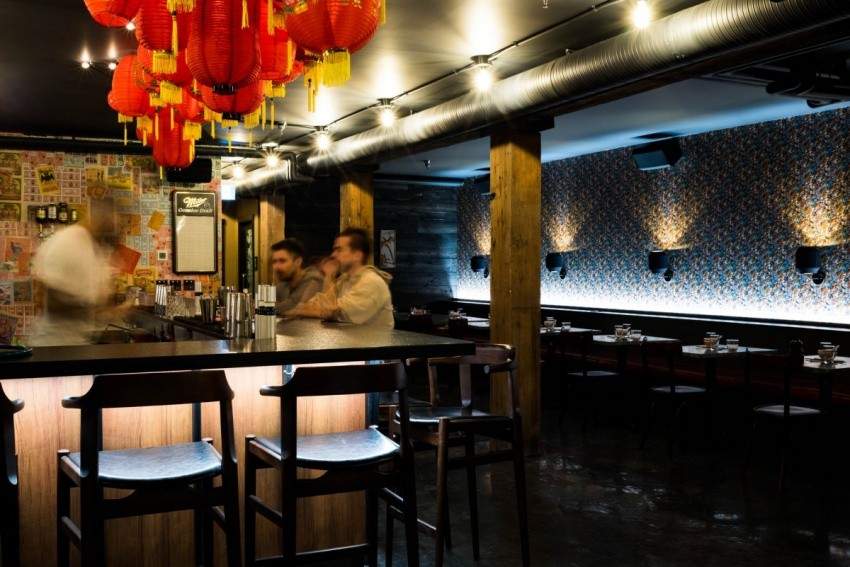 Though it's not open for lunch (yet?), Two Penny is open seven days a week from 5 p.m. onward.