Last night, Lulu Bar opened its stunning ten-foot tall, ornate wooden door--just off of the corner of 17th Avenue and 4th Street--to the public. Designed by Frank Architecture, Concorde Group's latest Calgary dining venture is set on a pan-Pacific overall theme. Both the food and the cocktails planned for the group's new concept draw influences from the region between Southeast Asia and Hawaii (think poke and tiki drinks) and the Pacific Northwest.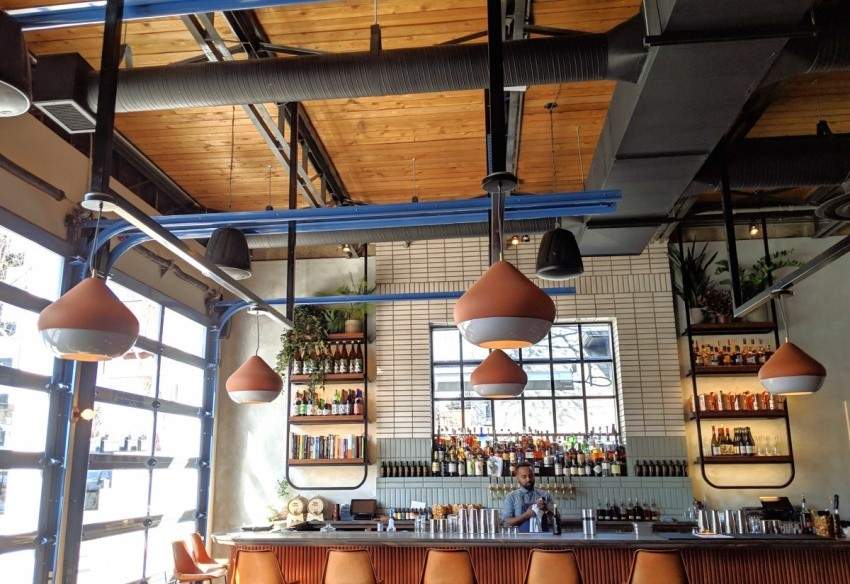 The space is bright, airy and super chic and bears no resemblance whatsoever to the former iconic bar in its space, Local 510, save for the location of the bar perhaps. Cool blue, white and tan tones are found throughout the interior, which is lined with a tiled backbar on the main floor, while the cozy second level boasts a funky, white block design feature. Garage doors facing the street can open up the restaurant completely and I'm told we can expect a street-facing patio very soon.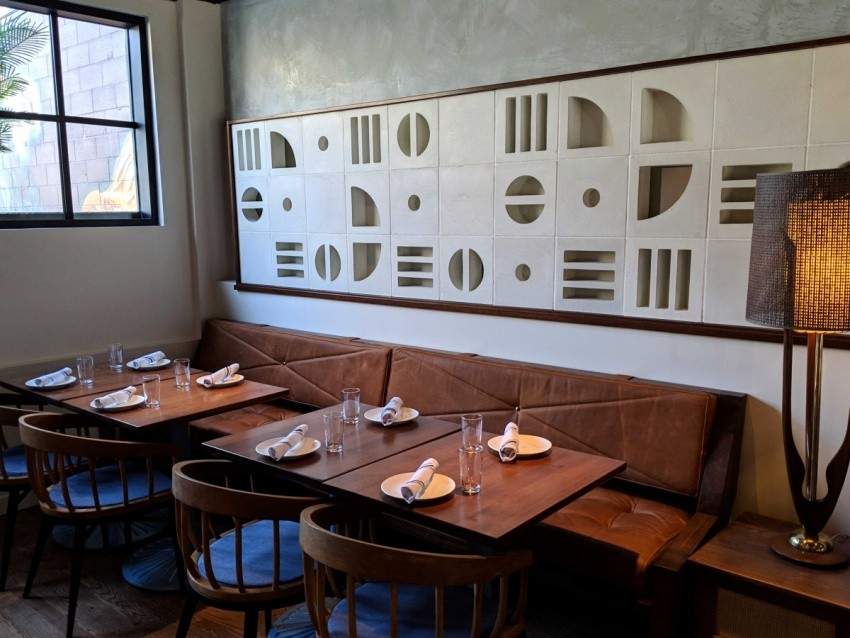 As mentioned in a teaser about Lulu last month (along with five other upcoming Calgary restaurants), chef Joseph Sokoloff, though Red Deer-born, grew up as an expat and lived for years in Vietnam and Indonesia before returning to Canada. The chef says this menu is his creative ode to east-meets-west and a love of international travel. He created the menu in tandem with Concorde Group culinary director, JP Pedhirney (Bridgette Bar).
"Seeing Lulu come to life has surpassed my expectations," says Pedhirney, after completing Lulu's first dinner service. "The concept was in the works for quite awhile and evolved over the planning stages. Lulu's food is a collaboration between myself and chef Sokoloff. He brings his overseas experience to the menu and I love what we've come up with."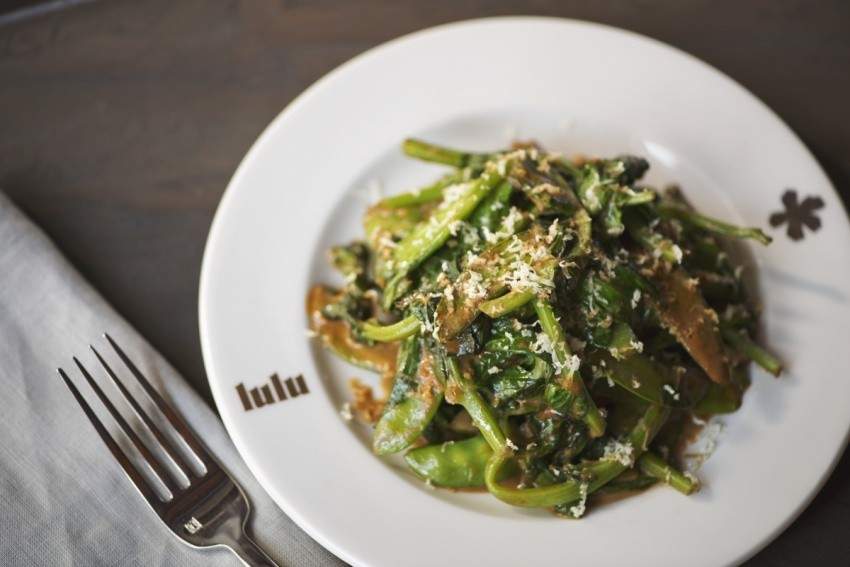 The menu includes dishes like red tuna poke with avocado and pickled fennel, all dotted with a yuzukosho aioli and tapioca crackers (as shown in the lead image), a Vietnamese-inspired wood-grilled branzino in a tangy pineapple and maple sauce with grilled pineapple, dill, crispy shallots and fried peanuts, and a simple snow pea and tendrils dish that sees the crispy vegetable dished up with sesame vinaigrette and fresh horseradish.
Pastry chef Katelin Bland (formerly of Deane House and Bridgette Bar) flexes her creative muscles here with five fascinating desserts that, again, draw inspiration from the pan-Pacific. If I were to place bets on the most popular dessert from the get-go, it would likely be the Baked Hula, a chilled pie made with Kona coffee beans, macadamia nuts and dark chocolate. I look forward to trying it.
In charge of the bar program is industry veteran Stephen Phipps, who launched programs at multiple award-winning restaurants such as Model Milk, Ricardo's Hideaway and, more recently, Two Penny.
"We're not trying to challenge people with overly complicated drinks here," explains Phipps. "The menu we're launching with is fun, light and refreshing for the upcoming summer season. We're big into white spirits (like vodka, rum, and gin), light on things like whisky and incorporating a lot of ingredients that play well to the pan-Pacific-style fare that Sokoloff is creating in the kitchen."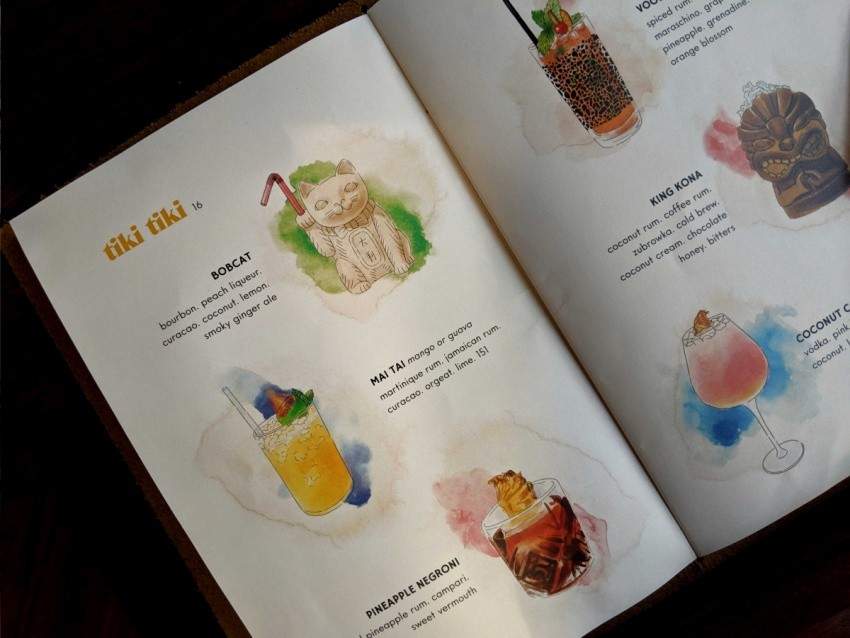 Phipps' drink menu includes six spirited takes on classic tiki cocktails, the World's Largest Moscow Mule, a large-format mule for four people served in a giant copper jug; and the Local 510, a tallboy and a shot which is meant to be a simple ode to the space's predecessor by the same name.
Lulu is now open from 11 a.m. "until late"--one would assume that means later on Fridays and Saturdays--seven days a week.