An idea that was originally brewed somewhat accidentally by Annex Ales back in 2016 while waiting for their brewing license to be approved has now turned into a full-fledged bricks and mortar concept. Today, Annex Soda Shop and its in-house food stall, Lil' Empire, are officially open for business.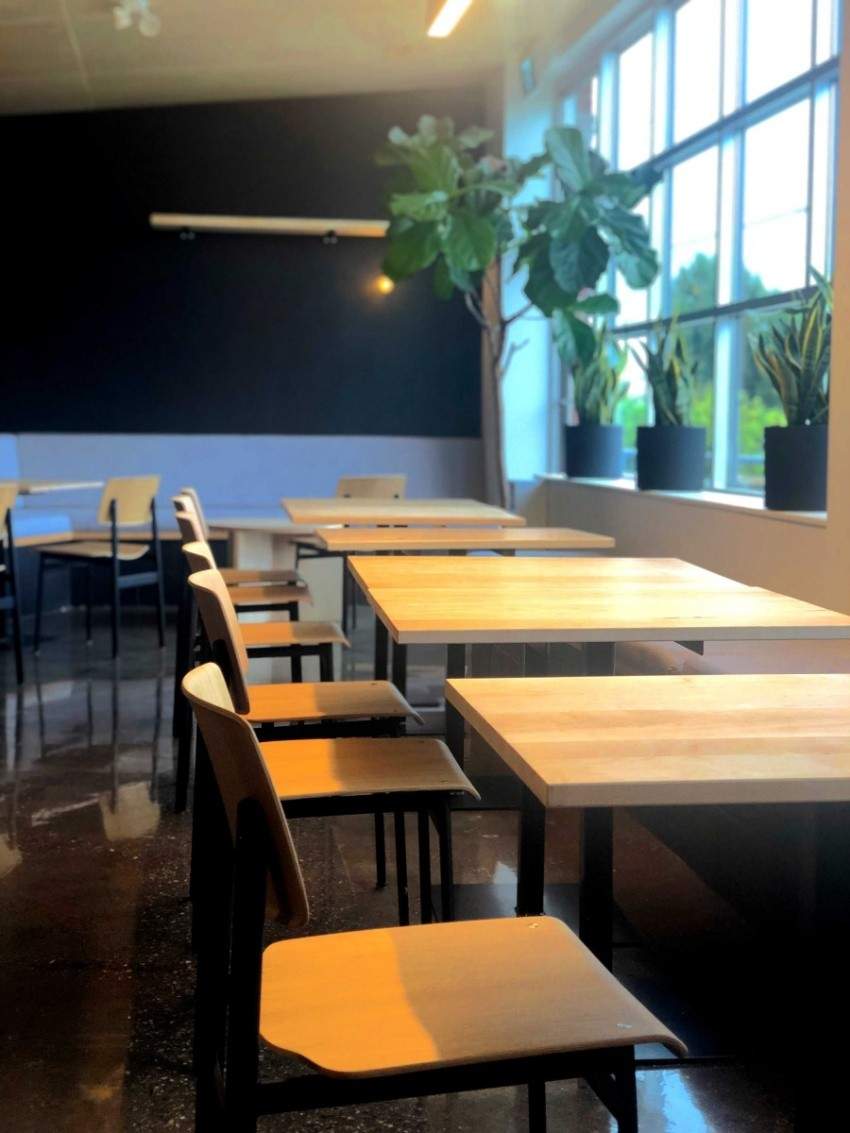 The swank little soda shop is the first of its kind in the Prairies, if not in all of Western Canada, and lives adjacent to the main Annex Ales brewery just off of the corner of 42nd Avenue and 1st Street S.E. Contrary to typical ideas of the "soda shop", there are no retro vibes to be found here in this slick new space that was designed by Fort Architecture, which boasts plenty of light wood accents from the tabletops to chairs, grey banquettes and shiny black floors.
On offer behind the bar at the Adult Soda Shop is a lineup of interesting alcoholic and non-alcoholic sodas, including their signature root beer, ginger beer, a recently debuted Saskatoon lemonade (made in collaboration with The Saskatoon Farm), among other bubbly creations like an on-tap Moscow Mule made with Eau Claire Distillery's Three Point Vodka (pictured below).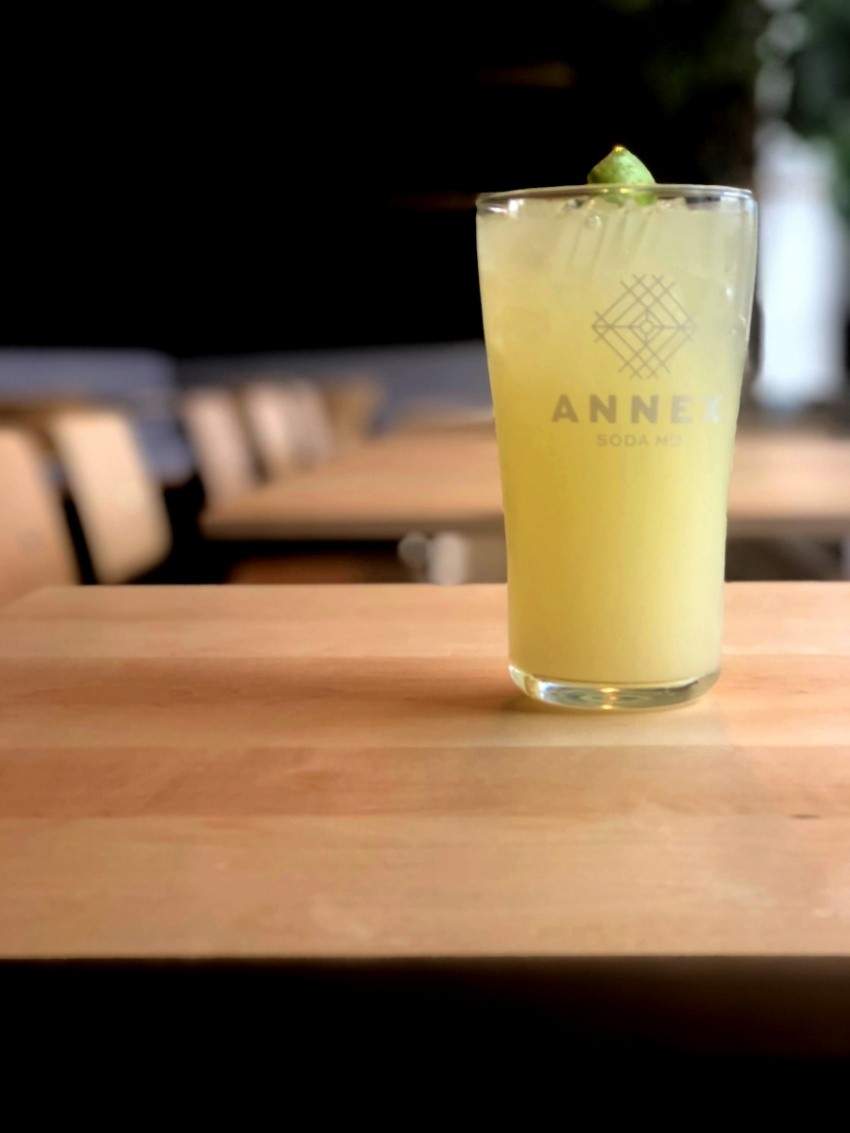 With the soda side being run by partners Erica O'Gorman and Andrew Bullied, the food at the establishment comes courtesy of Karen Kho and Dave Sturies of the much-celebrated butcher shop and cafe, Empire Provisions. Here, the two operate their "Lil' Empire", which is serving up a concise lineup of burgers, hot dogs and fries.
"We're excited to put our stamp on such an iconic staple foods," says Kho. "Our focus here at Annex's new soda shop is on a nostalgic return to real food that's made by hand. The beauty is in its simplicity."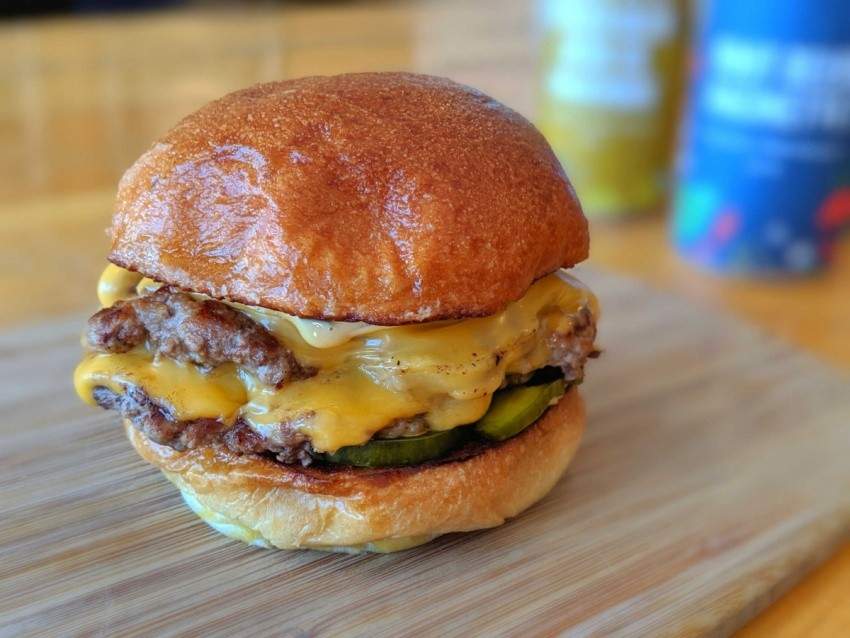 Known for making impeccable burger patties and hot dogs at their shop, here at the soda shop, you can expect nothing less than hand-ground and hand-formed burgers cooked on the flat top, topped with fried onions, pickles, shredded iceberg, pickles, American cheese and Empire's tangy burger sauce on toasted buns. The hot dogs can be paired with both traditional and non-traditional toppings like saurekraut and mustard as well as gochujang barbecue sauce, sesame seeds, kimchi and nori.
For a caloric bonus, order a side of "dirty fries" that sees a pile of crispy fries topped with cheese, fried hot dog slices, burger sauce and more. There is a salad on offer too, but there's not much fun in that when you're sitting down at a soda shop, is there?
The new Adult Soda Shop will share the same hours of Annex Ales, which means it will operate Tuesdays to Sundays (daily hours vary).
Also new to the brewery is its recently completed street-facing patio, which is also dog-friendly.
Lil' Empire's debut menu for the Adult Soda Shop