Though its been in operation for over a year and a half, one of Alberta's only artisan charcuterie companies, Empire Provisions, finally has a quaint little shop to call home in Calgary. Co-owners Dave Sturies and Karen Kho have taken over the former Cured Delicatessan space just south of the intersection at Elbow Drive and Heritage Drive. Formerly, one would have to head to a local gourmet food shop or establishment like Frenchie Wine Bar to get a taste of their wares, but this new welcoming setup is officially "come one, come all!"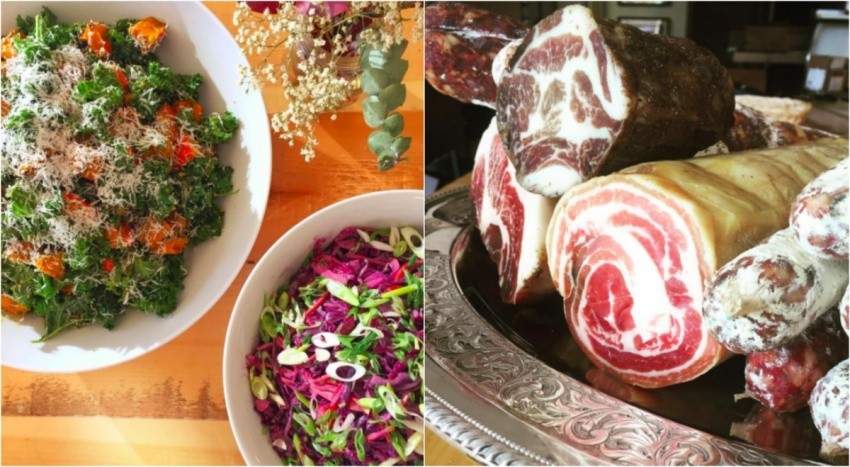 They've done minimal updates to the space, but what they bring to the table (sometimes literally, as there is some banquette seating available) is their long line-up of interesting cured and fermented meats like 'Njuda, Spanish chorizo and beef bresaola, as well as fresh sausages that run the gamut from tongue-numbing Sichuan to longanisa and more.
There also plenty of sandwiches and salads on offer as well. And do yourself the ultimate favour and try one of the kimchi, beef and caramelized onion meat patties. Those alone are worth the trip to Empire Provisions.