Known well for their smash burgers and fun vibes, Lil' Empire's two locations–the Bridgeland neighbourhood and inside Annex Ale Project–are destinations for Calgarians and tourists alike. In addition to creating comfort foods that people have found plenty of, well, comfort in during the pandemic, co-owners Karen Kho and Dave Sturies also place preference on supporting their surrounding communities.
This week, the duo have launched a new initiative called Charity Chow which will see intermittent burger creations helping to raise funds for different local charities. First up is the Uncle Morty, a cheesy smash burger jazzed up a bit with grilled mortadella (made at Empire Provisions), mustard, burger sauce, pickles, onions and iceberg lettuce.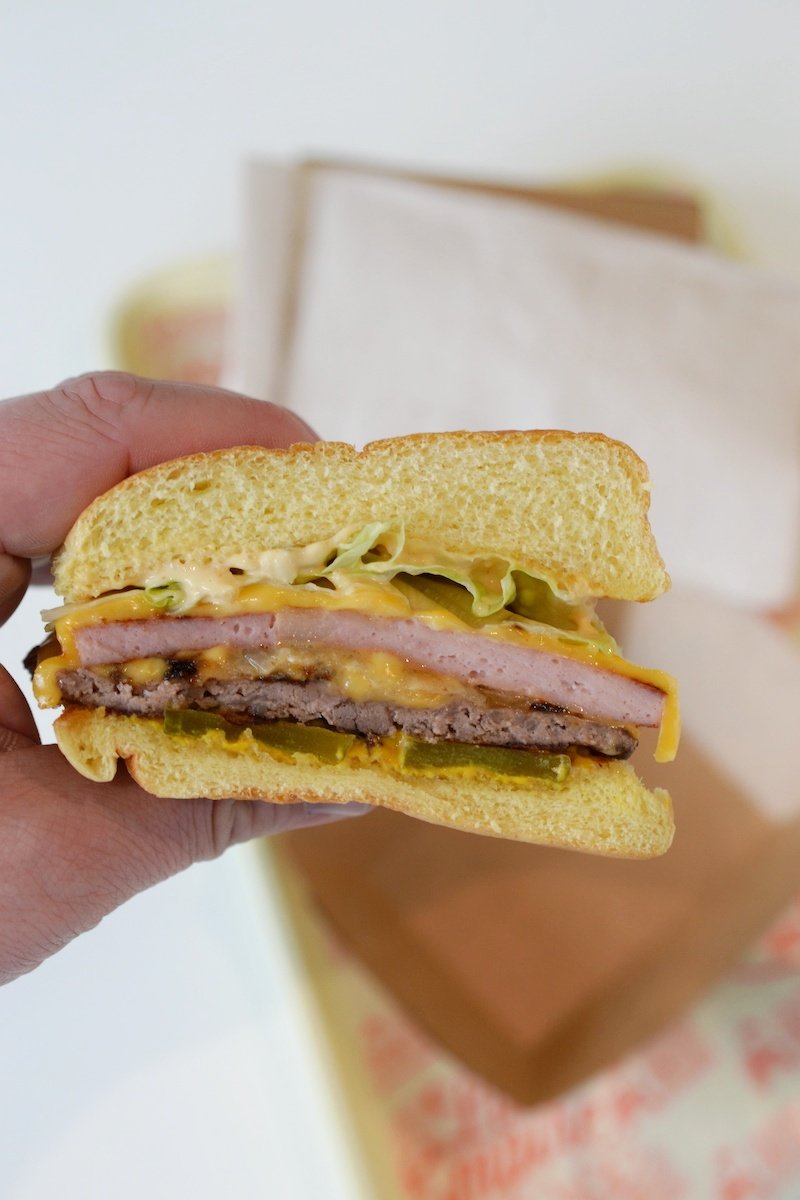 Spoiler alert: it is very, very delicious.
$1 for each Uncle Morty sold this month will be donated to Leftovers Foundation, a food security initiative that helps provide marginalized Albertans with access to quality ingredients while helping to minimize food waste. The Charity Chow is not a monthly initiative, but Lil' Empire's Kho says people can to expect a new community-minded feature menu item to pop up by the summertime.