As of last week, Calgary began its stint as the official host city for major curling tournaments like Curling Canada's Season of Champions and the Grand Slam of Curling. To go along with the excitement of being a temporary mecca of curling competitions, Tourism Calgary has just launched their Bubble City Brews project that aims to celebrate the beloved Canadian sport as well as some local craft drinkmakers.
O.T. Brewing Company, Elite Brewing and Cidery, and Zero Issue Brewing have conjured up a mix of curling-themed beers and cider in the hopes that people choose to sip local while watching the competitions from the comfort of their own homes. Though there is no direct affiliation to the curling events, the creations will be available over the next three months while WinSport hosts an impressive six curling tournaments back to back in a no-fans, bubble environment similar to Edmonton's Ice District with last year's NHL season.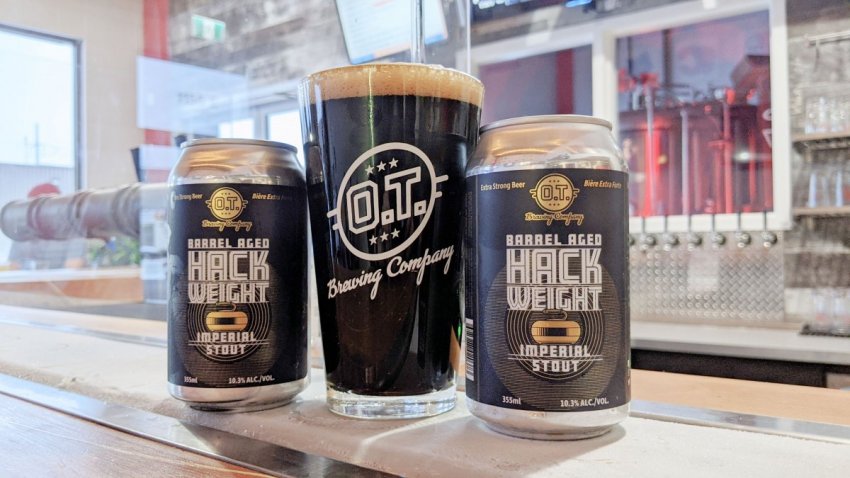 At its base, Calgary's O.T. Brewing Company is sports-inspired, but they are hoping to specifically appeal to the curling fan within us all with their Draw Weight Stout and the 2020 Barrel Aged Hack Weight Imperial Stout. Elite Brewing and Cidery has come up with the Brier Berry Cider made with raspberries and cranberries.
Last, but not least, Zero Issue Brewing has created a sour New England Pale Ale entitled Cyber Hack. While all other curling-inspired beverages are currently available, this beer will be released on March 11 and the brewery explains that it drew inspiration from the digital nature of events for the name.
All three breweries partaking in the Bubble City Brews project are open with pandemic-related health and safely measures in place, but also offer delivery in the Calgary area.