Things are getting fruity in downtown Calgary, thanks to Uncommon Cider Co., Alberta's first locally owned and operated craft cidery.
Uncommon is fruiting it forward, as they kick off the second annual Uncommon Fruit Drive within Calgary and surrounding areas. They are asking Calgarians to bring tree fruit such as apples, crab apples, pears, and berries from their homes and communities to select drop-off points throughout the city. Bruised fruit can be accepted, as long as it's not rotten. The fruit will then be pressed and created into a delicious YYC cider, which will be sold, and partial proceeds will go towards the Calgary Food Bank.
Since 2016, Uncommon Cider has been producing craft cider from 100 per cent pressed apple and fruit juice.
"As Alberta's first craft cidery, it's important to us that we are involved and engaged with the local communities. We've received tremendous support from Albertans and are always looking for an uncommonly good way to pay it forward," says owner and cidermaker, Brodie Thomas. "Partnering with the Calgary Food Bank was a very natural fit--taking fruit that would otherwise go to waste and turning it into a unique product that will then benefit those who truly need it. We're calling it 'Fruiting it Forward' and helping ensure that all Calgarians have access to quality food."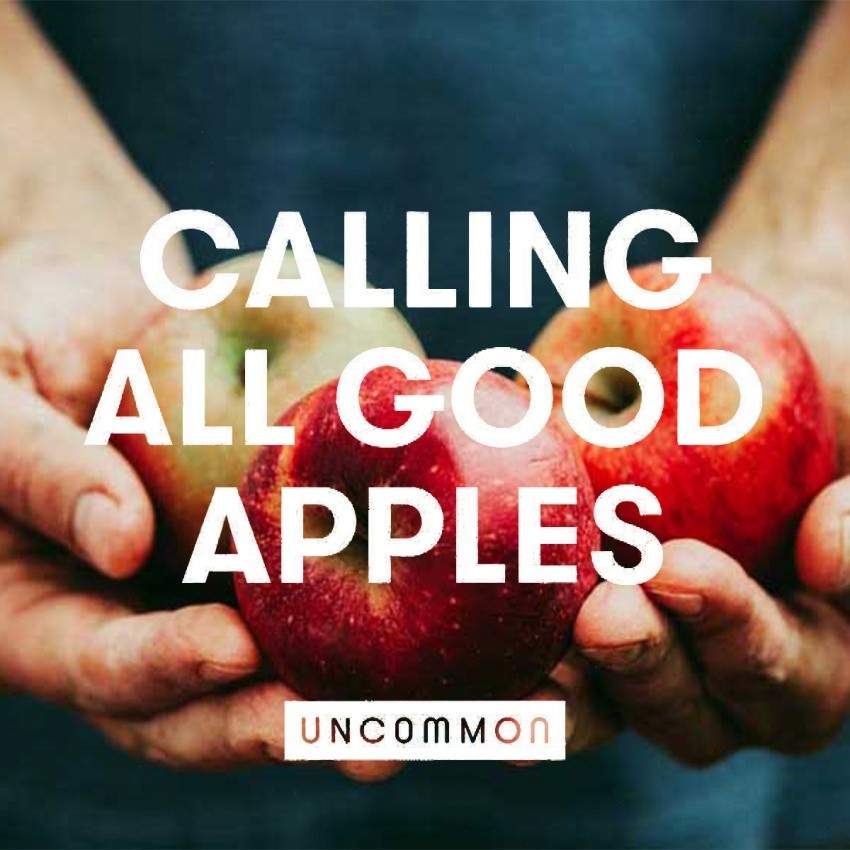 When the cider is released in Fall 2019, a portion of the proceeds will go directly towards the Calgary Food Bank to improve access to quality food for all Calgarians. The first batch of YYC Cider made from last year's fruit drive will be released this fall.
Be a good apple and drop off your tree fruit at these locations: