It can be difficult to start a small business in the food industry in a city like Vancouver, which generally lacks accessible prep spaces, if you do not have the investment for a full-on brick-and-mortar business.
To help address this problem, Coho Collective has opened large-scale shared kitchen spaces for a long list of small businesses to prep their products This week, they've opened their third kitchen location in East Vancouver at 1370 East Georgia Street. The 10,000-sq.-ft space is home to 50 small food businesses, including Salty Cabbage, Sriracha Revolver, BobAli Foods, Kiki's Kitchen and Kula Foods.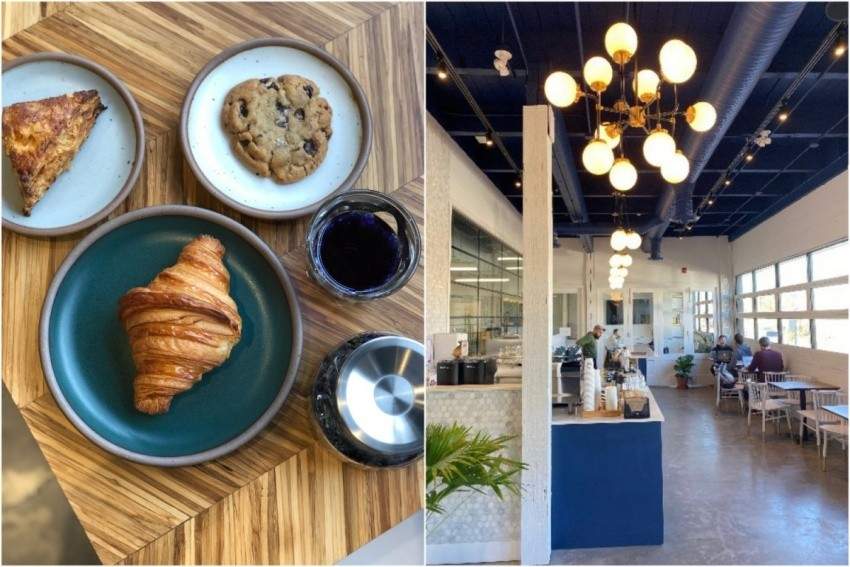 "Empowering small businesses to do what they love and scale up their operations is at the heart of why we started Coho," says Andrew Barnes, CEO of Coho Collective. "Shared kitchen spaces really help us foster an inclusive, creative, and innovative community in the food and beverage industry."
Barnes opened the first Coho commissary back in 2018 with co-founder and COO Amrit Maharaj. New at this East Vancouver location is a 16-seat (plus private meeting room) cafe with a full coffee bar using Elysian Coffee, tea from O5 Tea and baked goods from some of their Coho members.