Vancouver's Coho Collective revealed an exciting new project this week that will see the culinary group's shared kitchen concept expand to the Sunshine Coast.
Since opening its first commissary in 2018, Coho Collective has offered local food and beverage businesses a collaborative environment where they can thrive through various avenues of support, from state-of-the-art kitchen space to permit and licensing processes, to capital investments, and more.
Although the exact opening date has yet to be confirmed, Coho Collective's new 8,400 square-foot commissary, Coho Gibsons will provide a shared space for roughly 25 local businesses.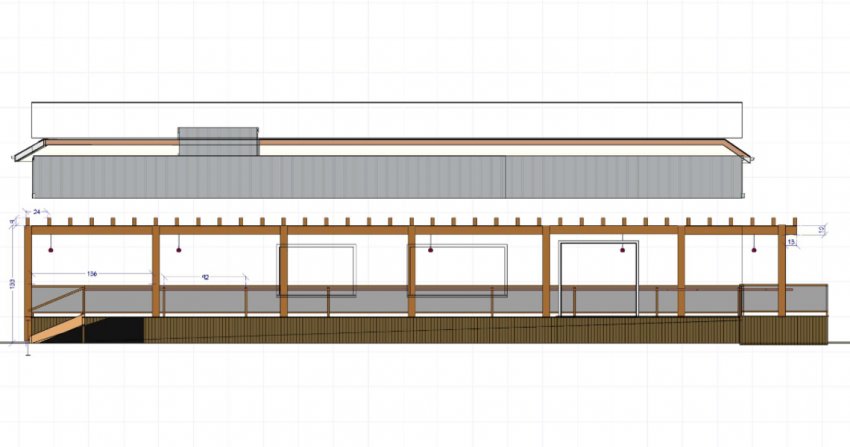 "There is so much local talent in the Sunshine Coast, and we are thrilled to provide affordable, community-focused, and well-equipped spaces for passionate food and beverage makers to do what they love and create what they love," explains Andrew Barnes, CEO of Coho Collective. "Our commissaries have served as an incubator for so many small businesses that have gone on to great growth. Most of all, many have created long lasting friendships with fellow peers in the industry. Longman Developments is the perfect community-minded partner to help us build Coho Gibsons."
This new expansion will also bring something new to the table; In addition to the commissary itself, Coho is working with Vancouver-based Longhand Developments to launch a restaurant concept within Coho Gibsons.
"Along with our team, I'm excited to partner with Coho to bring an exciting new venture to the Sunshine Coast that supports local food entrepreneurs and startups," says Longman Developments President David Longman, who also co-owns The 101 Brewhouse & Distillery. "I feel no greater joy than collaborating on projects that positively add to the eclectic character of our community that I love and cherish."
A number of products from Coho collaborators are currently available for purchase via the Coho Market and applications to join Coho Collective's new commissary can be found online.