Canadian Slurpee fans will have a chance to get their fill while also supporting a great cause when 7-Eleven's annual Name Your Price Day officially kicks off across the country tomorrow morning.
The nationwide fundraiser offers Canadians a chance to enjoy their favourite frozen refreshment at whatever price they deem fair, and at the end of the day, 7-Eleven will donate 100 per cent of Slurpee sales to Food Banks Canada.
"Being a good neighbour and supporting the communities we operate in is one of our core values, and it's a sentiment shared by our customers too," says Marc Goodman, VP & GM of 7-Eleven Canada. "Our customers have been so supportive the past 8 years of Slurpee Name Your Price Day, and this year, we hope they'll join us again in the quest to make this our biggest donation event yet."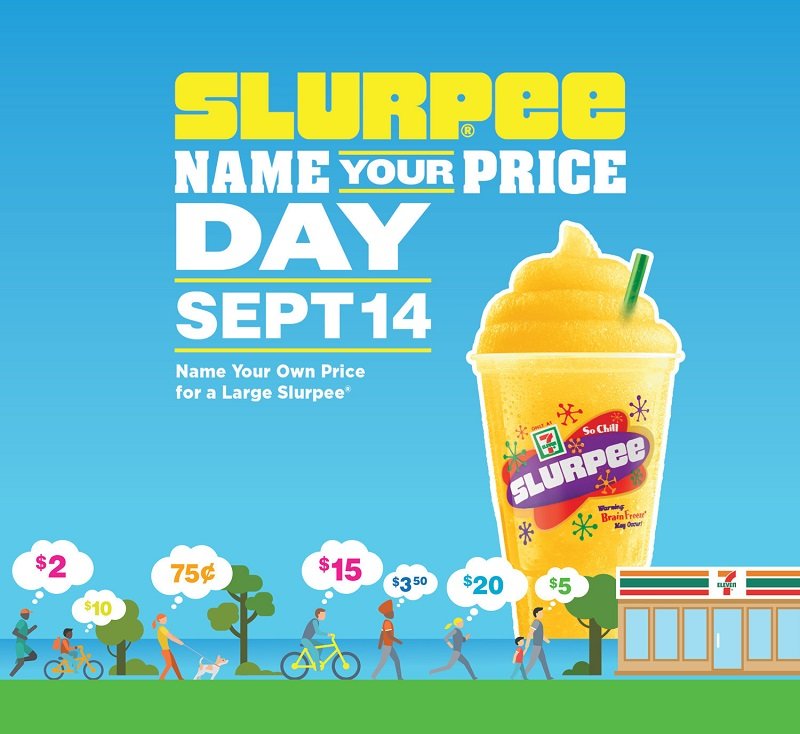 For every $1 raised, Food Banks Canada says they are able to provide two meals to food insecure Canadians in need which, unfortunately, has increased by more than 20 per cent since the pandemic hit the country.
Name Your Price Day takes place on September 14 at 7-Eleven locations across Canada. More information can be found online.