The cancellation of the 108th annual Calgary Stampede may have left pancake-shaped holes in the hearts of many Calgarians, but thanks to the efforts of local restaurants, cooks, and volunteers, there will be ample opportunities to satisfy your Stampede pancake quota throughout the upcoming week.
And when it comes to pancakes, no one in Calgary does it quite like Yellow Door Bistro. The 12th Avenue eatery was the first to introduce the city to soufflé-style pancakes in 2013, and their rotating weekly renditions have remained a year-round culinary draw for locals and visitors alike ever since.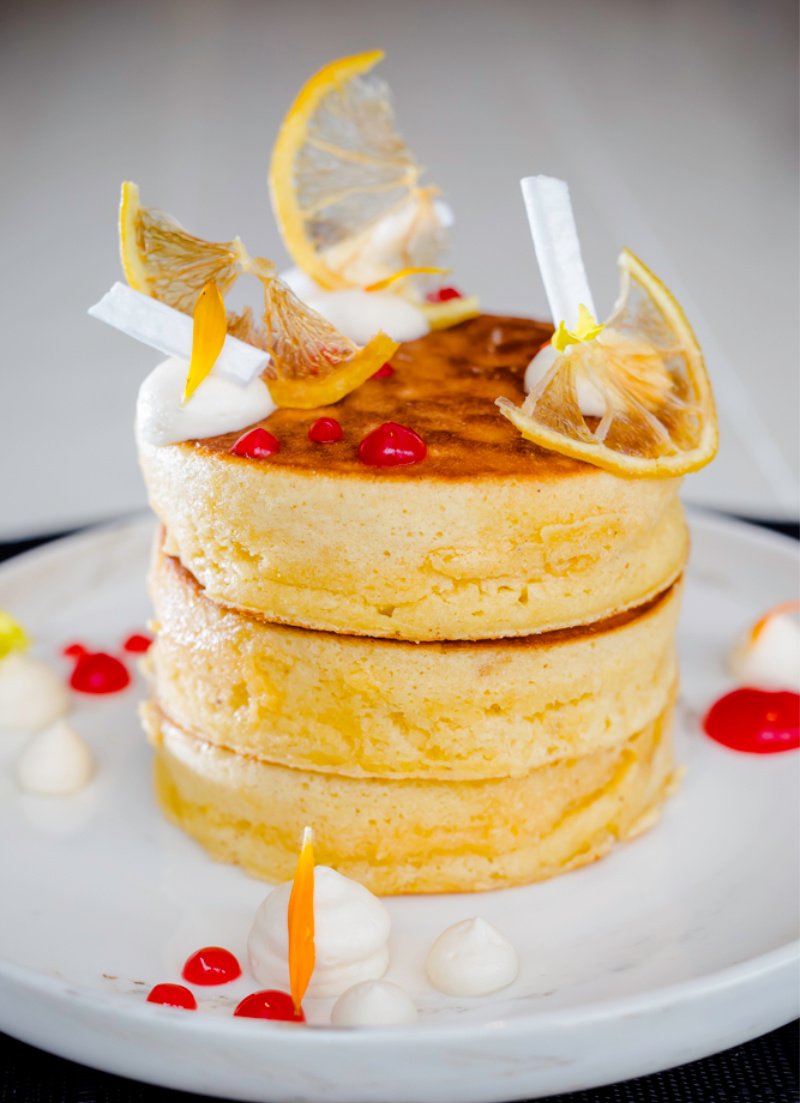 "Yellow Door's goal since opening in Calgary has been to redefine the paradigm of traditional hotel dining with inventive and playful takes on familiar flavours presented in unusual ways," chef de cuisine, Scott Redekopp explains. "For example, our play on traditional eggs in purgatory is reinvented by incorporating Korean kimchi, rice cakes, and bao buns in lieu of tomato sauce and toast."
Redekopp, who has been at the helm of the Hotel Arts restaurant's innovative and award-winning brunch program since joining the team as breakfast chef de partie more than seven years ago, approaches the restaurant's pancake features with the same creative passion.
From today until Sunday, July 12, Yellow Door will be featuring what Redekopp refers to as "a cheeky take on the classic chicken and waffles." And while the "cheeky take" obviously refers to the use of pancakes instead of waffles, the pancakes themselves is where the real innovation is.
"We wanted to start using our sourdough starter in the pancakes, so we gathered the breakfast team and we discussed our vision," Redekopp says. "One of my chefs, Curtis Straub, told me how he used to make Amish friendship bread and that it would be a perfect way to use the sourdough starter as a leavening agent in our pancake batter."
Yellow Door Bistro's savoury sourdough and cornmeal pancakes are served with with hot, maple-glazed fried chicken, and topped with a buttermilk dill coleslaw. Delivery, takeout, and dine-in reservations can be made online.