Although winter doesn't technically start for another two months, after a sizable snowfall in Calgary this past weekend, it's safe to assume that the festive season will soon be upon us. In other words, it's probably time to start thinking about holiday shopping.
Luckily, the Inglewood Night Market is way ahead of you and will be making a return next weekend for its first holiday edition of the year with more than 50 local vendors, live musical performances, and holiday workshops.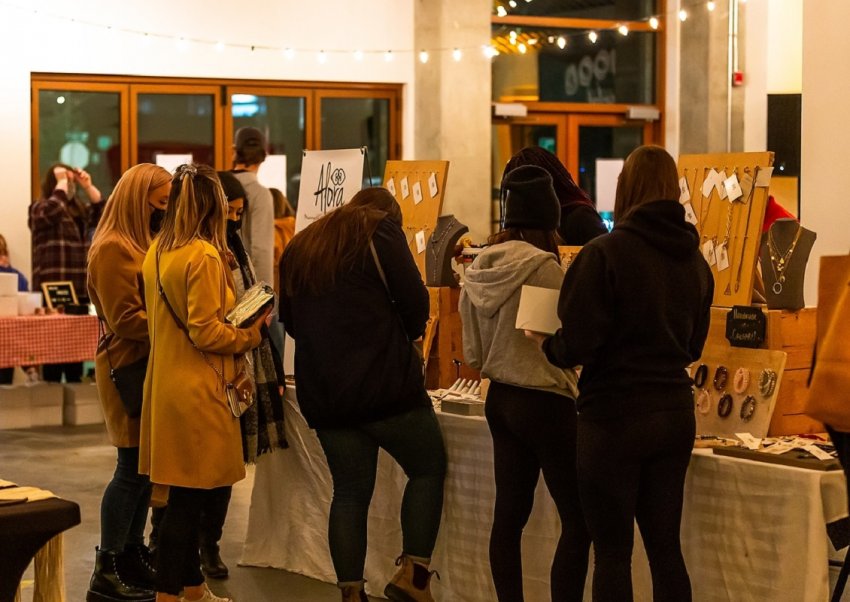 Additionally, the holiday market—which will now be located at the Quonset in Crossroads Market—will be fully licensed to serve alcoholic and non-alcoholic beverages, so shoppers can now sip while they peruse the market's many producers and purveyors.
The Holiday Inglewood Night Market kicks off on November 4 and 5 and will return weekly (with the exception of November 18 and 19) until November 26. The market plans to release more extensive information regarding this year's workshops, so keep an eye out for up-to-date announcements.