Since opening the doors to its first location in 2015, Ancora Waterfront Dining and Patio has established itself as one of Vancouver's top dining destinations, thanks in large part to executive chef Ricardo Valverde's unique and approachable Peruvian-meets-Japanse fusion.
And while it would be easy for a restaurant with Ancora's acclaim to refrain from ruffling the status quo, chef Valverde continues to provide patrons with unique culinary opportunities alongside the restaurant's award-winning seasonal mainstays.
For the entire month of November, Ancora will be showcasing some of the world's most sought-after caviar in a variety of creative assemblings during its fifth annual Caviar Festival. Available both a-la-carte and as part of a tasting menu, the Caviar Festival menu features six indulgent caviar-forward creations delivered in chef Valverde's signature "Nikkei" style.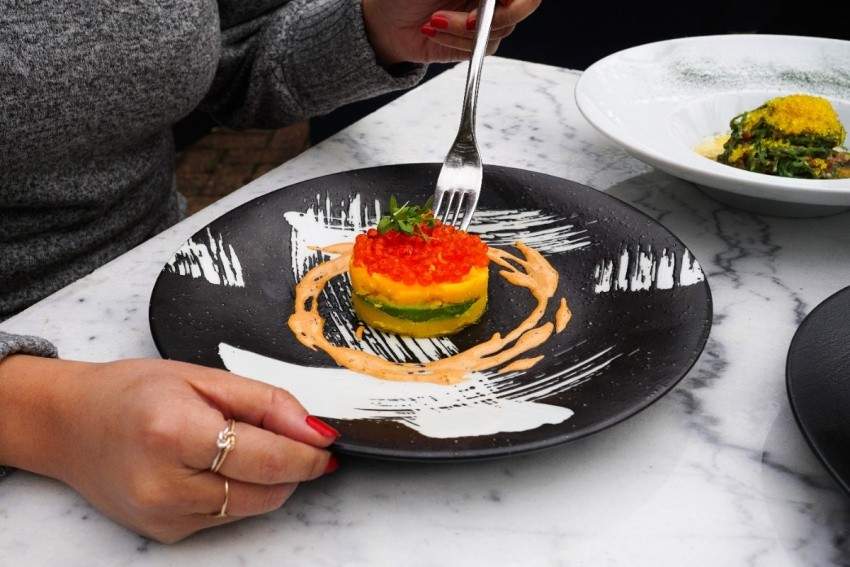 The menu is priced at $69 per person and includes an opulent array of offerings such as celery root panna cotta with herring caviar, grilled sourdough topped with mountain caviar and quail egg, and seaweed taglierini with yuzu tobiko and XO sauce.
Additionally, select 30-gram tins of premium caviar like B.C.'s Northern Divine, Italian Oscietra, Iranian Beluga, and New Brunswick's Acadian Caviar served with traditional accompaniments will also be available throughout the festival.
Reservations for Ancora's Caviar Festival are strongly recommended and can be made online.