This week, acclaimed Alberta-based breweries Dandy Brewing Company and Blindman Brewing revealed an exciting new collaborative brew that, despite being two of Alberta's longest standing breweries, marks the first time the two companies have joined forces.
Each with its own impressive track record of creative concoctions, Dandy and Blindman sought to brew something that represents both breweries' affinity for tasty sour beer, and the new Masterfade is exactly that.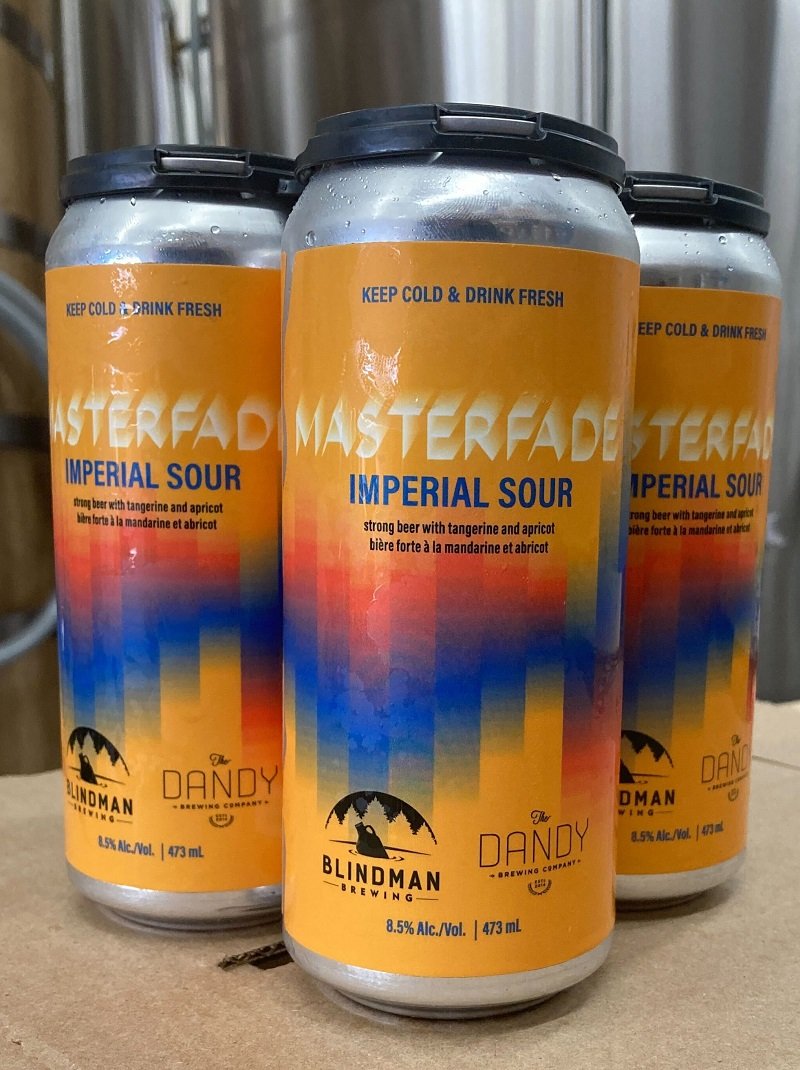 The Masterfade is an imperial sour brewed with tangerine and apricot to produce a bold fruity and tart flavour profile. Despite sitting at 8.5 per cent alc/vol, the breweries say it is surprisingly easy-to-drink with a medium body and rich fruit notes.
Dandy Brewing Company and Blindman Brewing's Masterfade is currently on tap and available for purchase in both the Dandy Brewing Company Tasting Room and the Blindman Brewing Taproom.