After months of anticipation, Calgary's newest food hall is getting set to officially open its doors this week, offering diners a fantastic array of food and beverage options from a collection of the city's top chefs and restaurateurs.
Located in the former IBM Campus on 11th Avenue and 2nd Street S.W., The District at Beltline will be home to a combination of new concepts and familiar favourites from an all-star lineup of Calgary-based chefs.
The new concepts that will be featured at the food hall include Takori (an Asian fusion taqueria from Foreign Concept chef Duncan Ly), Shrub Bloom (a vegetable-forward eatery from former The Coup and soon-to-be-open Milpa chef Adam Ryan), and Greenfish (a sustainability-focused quick service sushi restaurant that was originally developed by chefs Duncan Ly and Shokunin chef Darren MacLean for Avenida Food Hall.)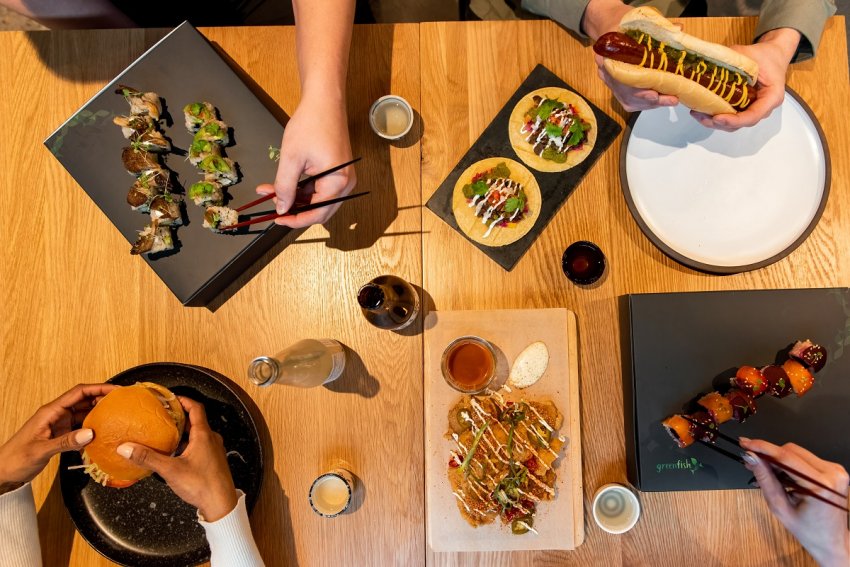 The food hall will also feature three already-existing Calgary concepts: Roy's Korean Kitchen, Modern Burger, and Oishidesu Ramen Shack—the latter of which has been a relatively well-kept secret outside of South Calgary suburbia, so it will be nice to see chef Arce Morales' cuisine reach more Calgarians.
The District at Beltline opens on March 3 and will be open daily from 11 a.m. to 8 p.m. More information about each concept can be found online.