While it may not feel like there's much to look forward to in 2021 aside from (hopefully) getting vaccinated, there are still a handful of interesting culinary projects currently underway in Calgary. Of that handful, the one development worth getting especially excited about is The District at Beltline.
Headed up by San Francisco-based real estate development company Spear Street Capital, the large-scale project is currently underway and will see the former IBM Campus on 11th Avenue and 2nd Street S.W. transformed into 360,000 square feet of retail, food and drink concepts. It's a huge amount of space with a ton of potential should Calgary's independent foodservice operators be willing to embrace it.
Calgary's Kasian Architecture Interior Design & Planning is in charge of designing the multi-level space that will offer both work and event spaces and as well as encouraging further growth of the city's burgeoning cyclist culture.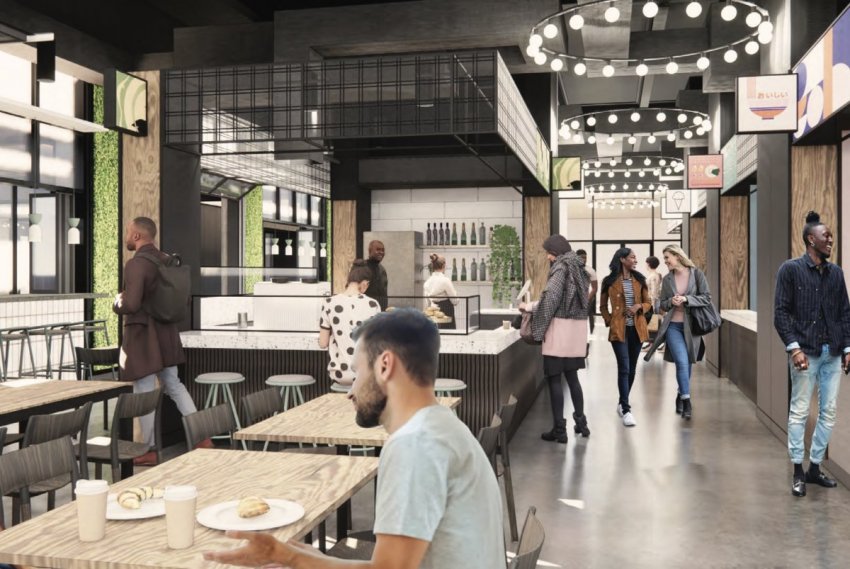 The crown jewel in The District at Beltline's design renderings is a contemporary food and drink hall which will be full of local vendors–who are still yet to be announced–and at least one micro-brewery or distillery. Seeing as Calgary is one of the few major North American cities that does not have a food hall concept in the city centre, the impending arrival of the Beltline Markethall is much-welcomed.
Given the current effects of the pandemic on the local restaurant scene, it's safe to assume that leasing opportunities are still available for this new cultural destination hub in the heart of Calgary. For more information on retail leasing options at The District at Beltline can be obtained from CBRE.