I vividly recall the first time a friend and I stepped into Lisbon's Time Out Market a few summers ago. Aside from our then infatuation with Portugese cuisine, the slick, well-curated food hall concept was a lot to take in. It was unlike anything I had ever seen before. Vendors offering as many varieties of conserva as one could possibly imagine. Grilled meats, tartares, burgers...
Since 2014, this food hall has garnered a massive amount of international attention and this year, the market's CEO, Didier Soulliat has decided to branch out and take the Time Out Market concept abroad. With locations now operating in Miami and New York, and Boston and Chicago currently in-progress, Soulliat officially announced today that his company would also be opening up in Montreal by the tail end of the year.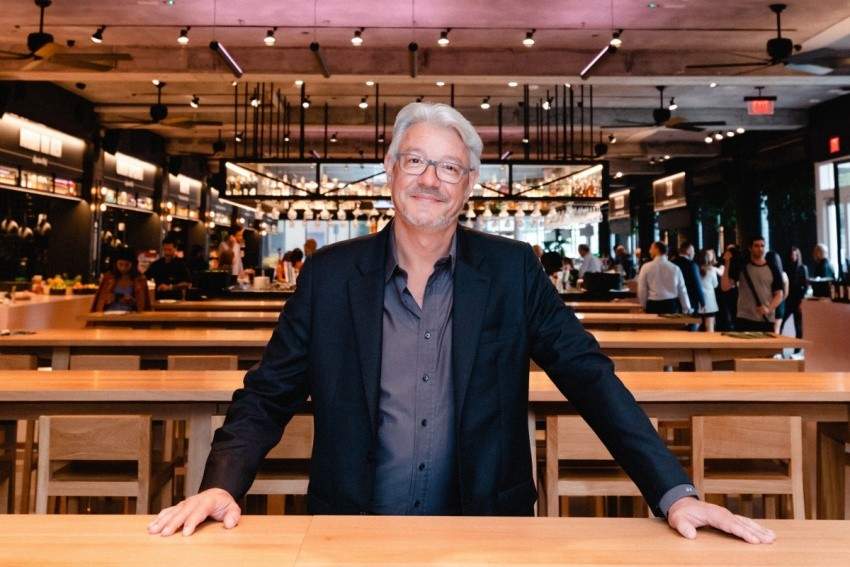 Once construction of the 40,000 square foot space inside the Centre Eaton of Montreal is completed, Time Out Market Montréal will boast 16 eateries, a cooking classroom, demonstration kitchen three bars, spaces for local art and culture exhibitions, as well as some retail outlets, all meant to showcase the diversity of the city. Burger T! by Normand Laprise, Le Red Tiger, Moleskine, Montréal Plaza and Il Miglio are some of the first wave of restaurateurs who have taken up leases within the hall.
"We are very proud to unveil a first lineup of chefs and restaurateurs that reads like the who's who of Montreal's top culinary talent," says Soulliat. "We are dedicated to democratising fine dining and making Time Out Market Montréal--the first to come to Canada--a place where people get a true taste of the city."
Outside of North America and further down the pipeline, Time Out Markets are also being planned for London and Prague (2021 and 2022, respectively).
While its website does claim that this Canadian extension of Time Out Market will be "a first" in Canada in terms of a market offering high quality food and (alcoholic) drinks and artistic spaces--that's not wholly accurate.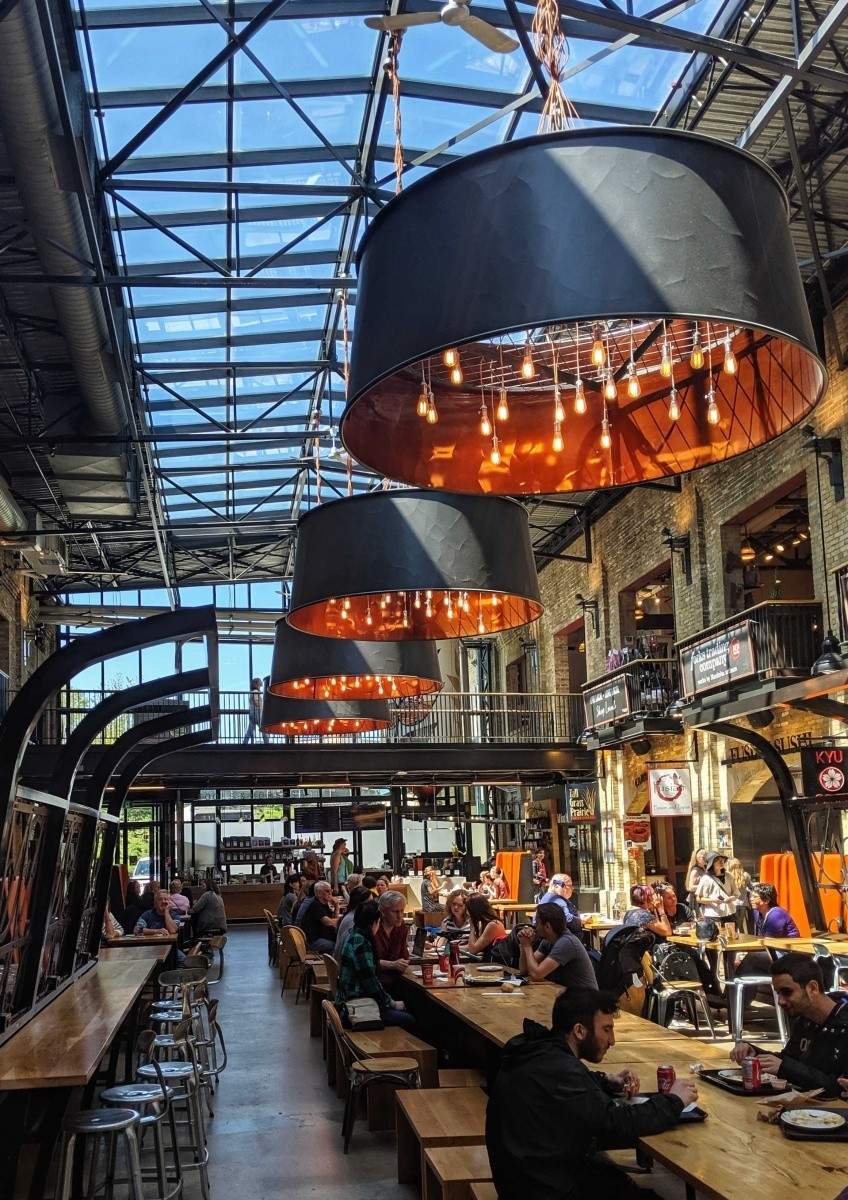 Following a massive renovation in 2016, The Common at The Forks in Winnipeg (pictured above) became the first market/food hall-style concept to incorporate plenty of the city's highly touted industry talents, such as chef Scott Bagshaw (Passero, Corto) Fools and Horses, and Red Ember. Two year later, Toronto followed suit when its ultra-popular Chef's Assembly Hall opened in 2018.
Nonetheless, if Time Out Market proves to be anything like the Lisbon original, this is a food hall concept worth getting excited about.