After months of anticipation, the first Canadian location of the famed Time Out Market chain (which originated in Lisbon, Portugal in 2014) has opened in Montreal. The 40,000-sq.ft. space boasts 16 food stall concepts run by celebrated restaurateurs such as Charles-Antoine Crêt and Normand Leprise, three bars, a cooking school and a demo kitchen and has been jam-packed with eager Montrealers since opening yesterday.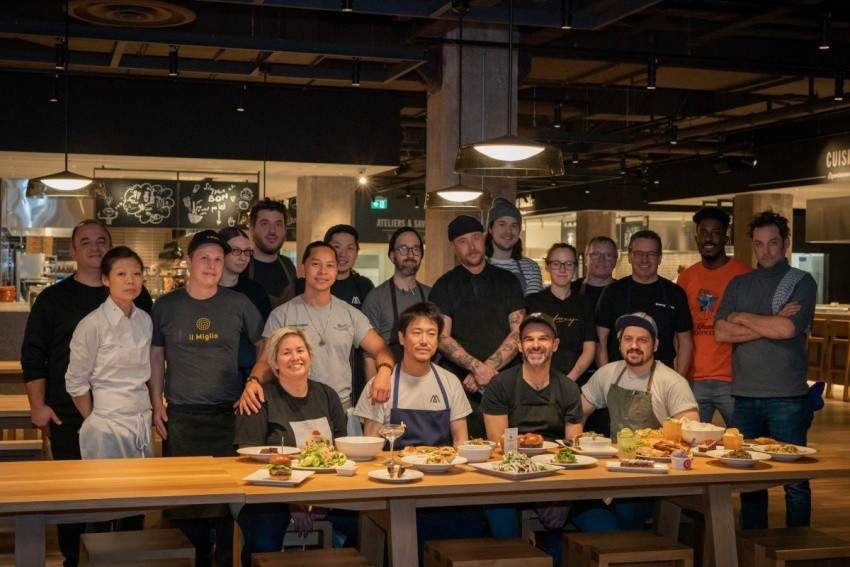 The chefs and restaurateurs of Time Out Market Montreal. Photo by Patricia Brochu.
"Time Out Market is about exploring the different cuisines and cultural experiences, seeing the chefs and their teams cooking right before you; it is about enjoying the casual atmosphere at communal tables and spending time with family and friends," says Time Out Market CEO Didier Souillat. "We are dedicated to democratizing fine dining—we are making fine dining casual, and casual extraordinary."
The lineup of restaurateurs for Time Out Market Montreal were curated to reflect the diversity of the city's food scene and, as such, run the gamut from approachable brunch fare and hot dogs from Olive and Gourmando to concepts like Le Red Tiger (Vietnamese), Moleskin (Neopolitan pizzeria), and Foodchain (plant-based). To add to the slightly upscale nature of the market concept, all food from vendors is served on Time Out-branded plateware.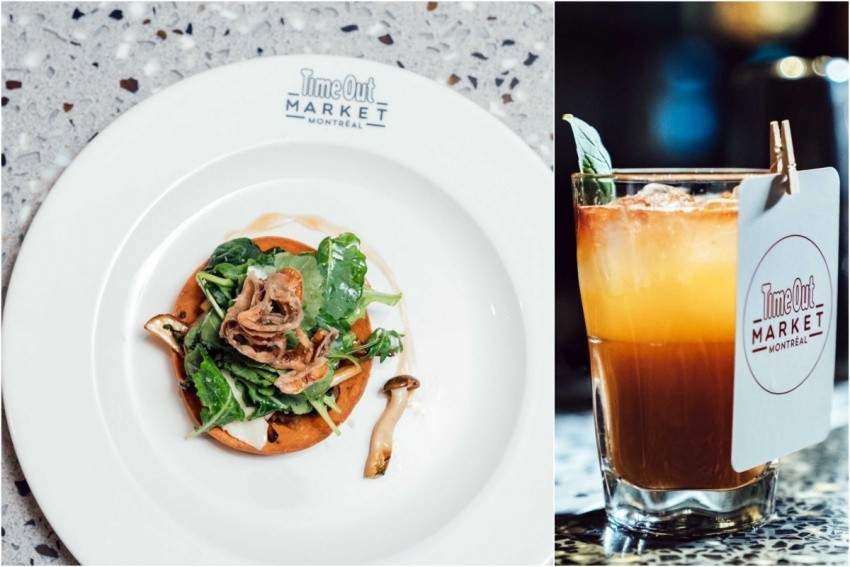 On the drinks side of things, the market boasts a namesake bar with a wide range of cocktails as well as a wine bar, beer bar and even a soda bar where you can sip on bespoke sodas, kombucha and more.
If the success of Time Out Market in other cities like Lisbon or New York is any indication, this vast and dynamic food hall will stay buzzworthy for quite some time.