After new government regulations requiring Montreal restaurants to close for a 28-day period were put in place to help slow the spread of COVID-19 in Quebec, Time Out Market Montreal has wasted no time finding a fast solution.
To comply with the latest public health requirements while still providing patrons with the top tier cuisine that the Time Out brand is known for, its Montreal market location is encouraging locals to download their (relatively) newly launched takeout app. Developed back in July, the Time Out Market app can be downloaded for free from the App Store and Google Play, and features fare from most of their market vendors such as Il Miglio, Paul Toussaint, Le Red Tiger, Moleskine, and more.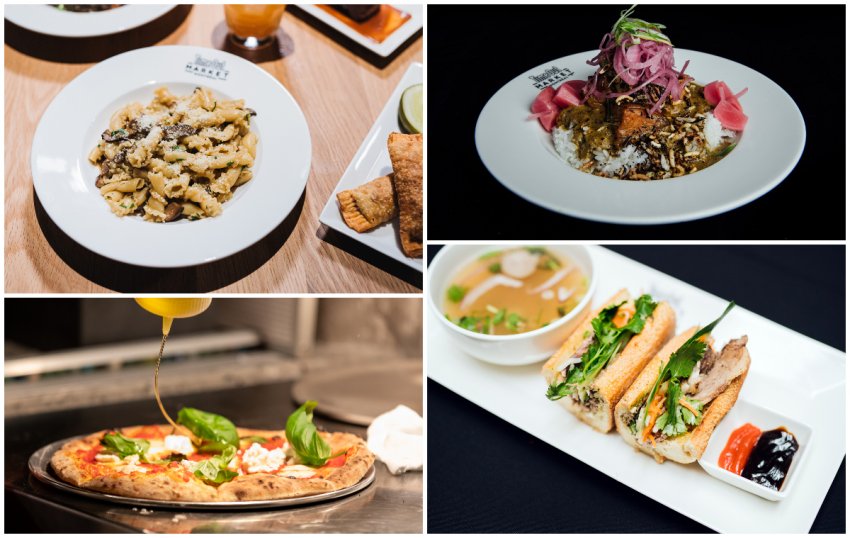 "Our Time Out Market chefs and restaurateurs are amongst the best of the city, and many of our restaurateurs offer home deliveries and gift cards," said Laurent Ruffier-Lanche, general manager of Time Out Market Montréal. "Now is the time to support the beloved staples in our community."
Since the app is currenntly for takeout orders only, delivery is available from select market vendors via DoorDash. All delivery and takeout options have been developed with full compliance of the latest public health recommendations. Up-to-date information on vendor offerings can also be found on the Time Out Market Montreal website.