The general idea of a food hall has been around for ages, we've all been to a food court, but now the standard of which we would hold this idea to has evolved over the years.
Originally and most easily summarized as either a food court— a concept invented to encourage people to spend more time within shopping malls— or cafeteria-style eatery located inside a department store, the food hall of today looks to buzzworthy local restaurateurs to offer unique food options from food stalls. Next-generation food halls can also boast sit-down eateries, though the main dining hall and surrounding food stalls still remain their primary draw.
In addition to that, a main differentiator between food halls and food courts is that the former will sell alcoholic beverages from individual vendors or from its central bar...or both. The central bar is a more common occurrence in Canada than other parts of the world. This insertion of drinks into the casual dining equation means that a food hall is often just as suitable for a fun dinner as it is for a quick lunch.
Where the idea for a modern food hall started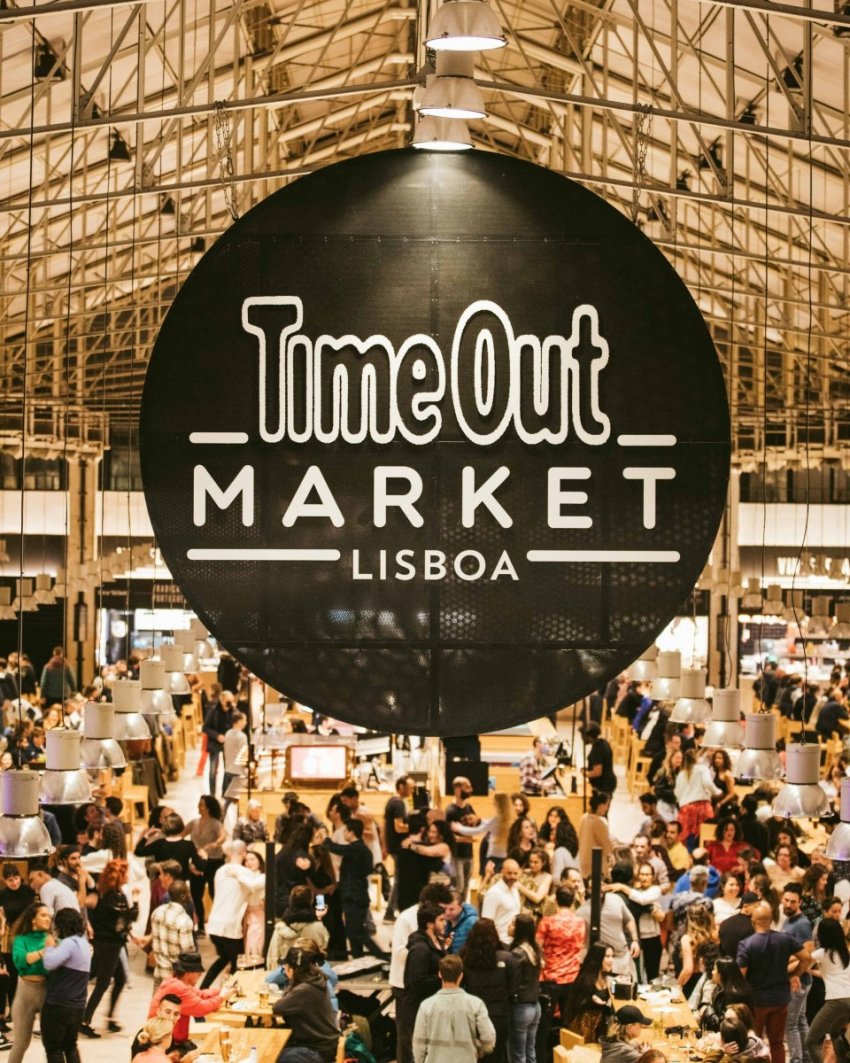 Time Out Market in Lisbon is touted by most as the original example of a contemporary food hall. Brought to life by the late Time Out founder Tony Elliott, the striking, centuries-old building (Mercado da Ribeira) had long been a public market, though once Elliott and his team took ahold of it in 2014, it was transformed into something completely new.
The large space boasts 36+ vendors and purveyors that serve up anything from well-crafted Portuguese food (Cozinha Da Felicidade) and croquettes courtesy of Croqueteria to Neapolitan-style pizzas (Zero Zero) can be opted for at Time Out Market Lisboa. The central dining area is ever-buzzing and if you want to pick up a bottle of wine or some baked goods to take away with you, of course there's options for those too.
There are now Time Out Markets in cities like Chicago, Montreal, New York and Dubai, and its first London market is slated to open in 2023. A Time Out Market in Prague is also in the works for 2025.
Canada's first contemporary food hall opened in 2016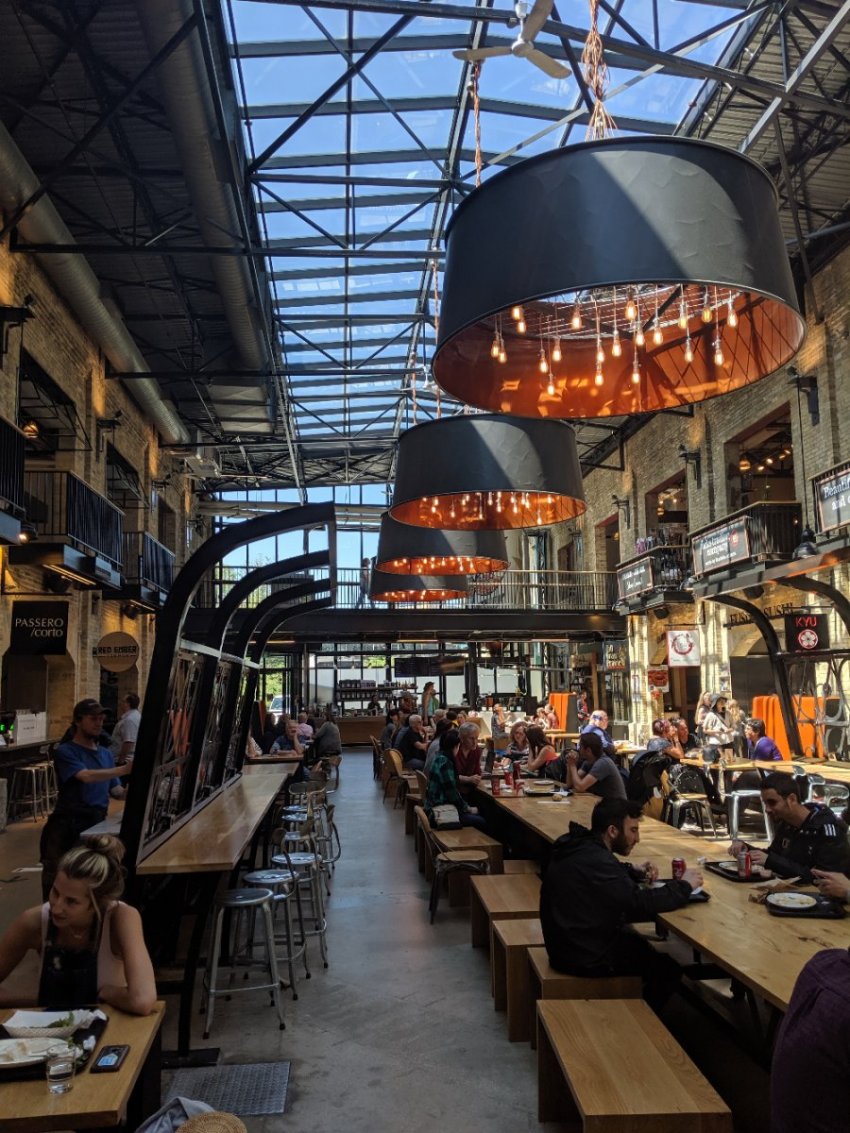 Many might be surprised to hear that Winnipeg is home to Canada's first contemporary food hall. The Common at The Forks opened in 2016 following a robust multi-million dollar renovation and features a cool mix of food vendors like Red Ember Pizza, Nuburger, Fools & Horses Coffee Co. and Passero as well as central bar where craft beer and wine can be ordered from.
During the summer, the licensed outdoor bar area at The Common at The Forks is vast and inviting. You'll seeing hundreds of Winnipeggers and tourists alike soaking up the sun here, often riverside, while having a casual bite and a drink.
Finding interesting food halls across Canada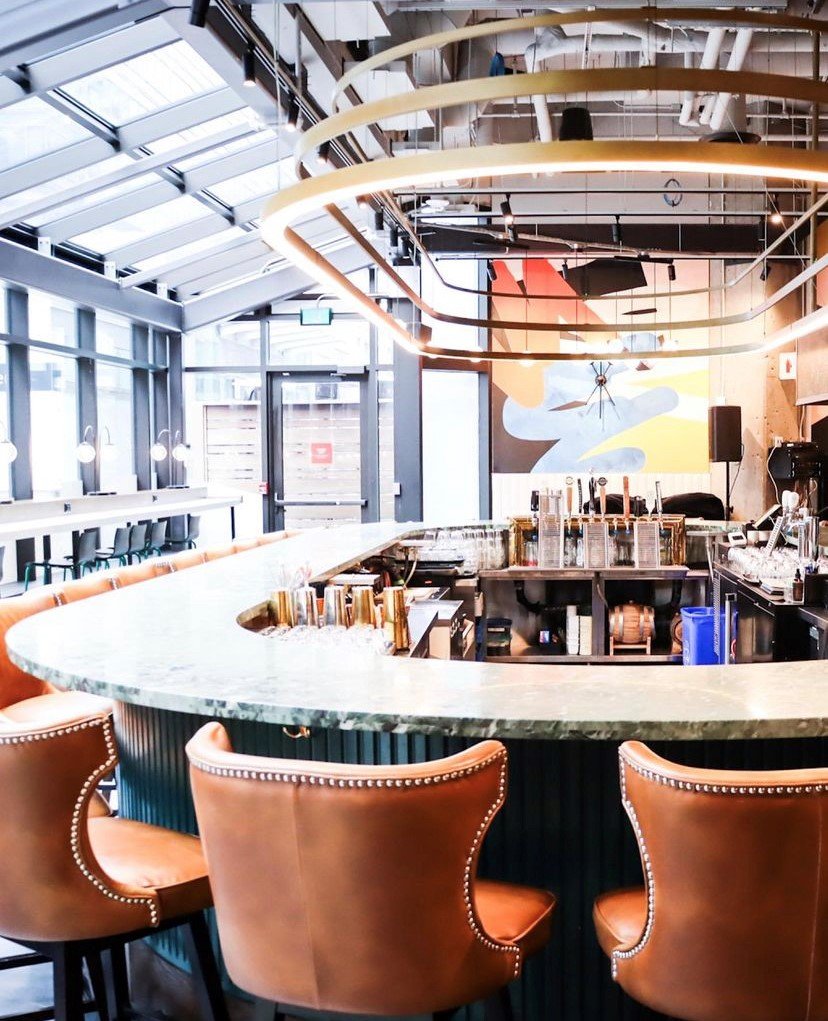 Not surprisingly, many major Canadian cities now boast some semblance of a food hall. Some examples include: