After two long years, the highly anticipated First Street Market in Calgary will be opening its doors on Tuesday, August 23.
The slick-looking food hall boasts nine food vendors–all operated by different local restaurateurs–and one central bar concept. Concepts include Actually Pretty Good pizzeria, Alforno Bakery & Cafe, Friends With Benedicts, Pure Street Food (a sister concept to Pure Modern Asian Kitchen and Bar) and Saffron Street.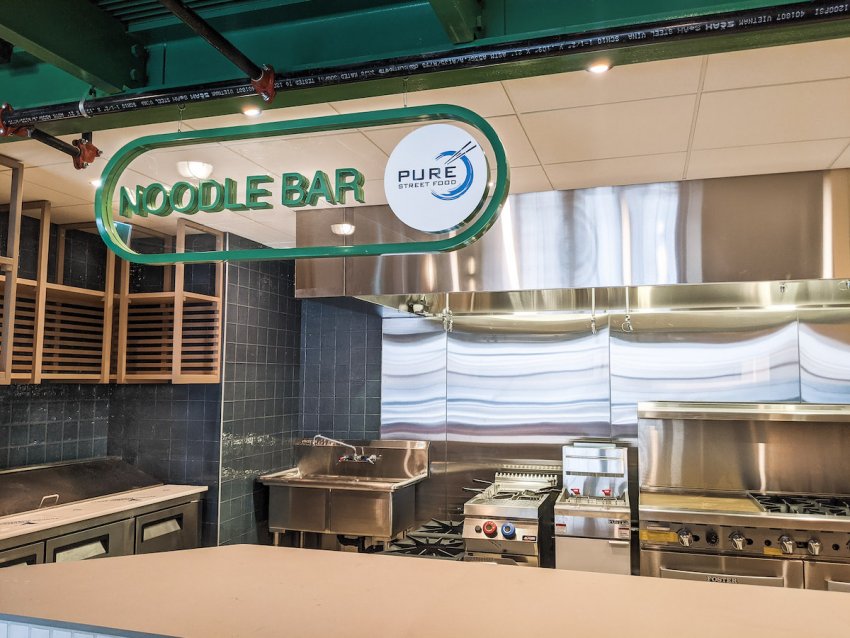 "Calgary is known for its progressive local food scene and we are so excited to add this concept to the city's culinary space," said president and owner Ryan O'Connor in today's announcement. "We look forward to welcoming locals and visitors alike to First Street Market for an immersive and versatile dining experience."
Though each vendor stall has its own feel, the space in general boasts plenty of natural light through floor-to-ceiling windows, exposed brick and a variety of seating areas for people to choose from.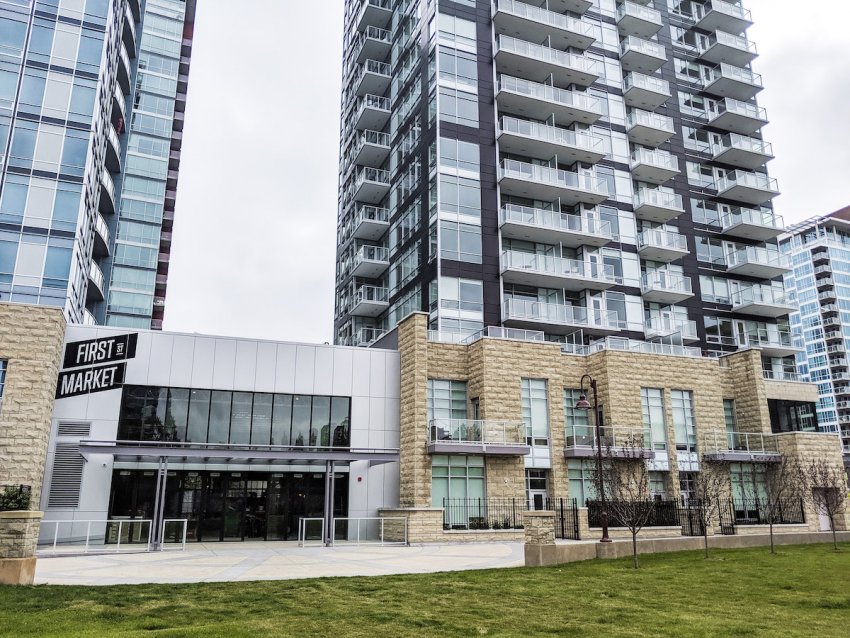 First Street Market is located at 1327 1st Street S.W. and as of tomorrow, it will be open from 11 a.m. to 9 p.m. seven days a week.