I love a good bowl of noodles. In fact, noodles might be my "last supper" meal. There is something so satisfying about slurping long strands of noodles tossed in a savoury sauce or tasty broth.
My current noodle obsession is the Hu Tieu Mi Kho from Pure Street Food at First Street Market in Calgary.
Each bowl is made with two kinds of noodles: rice noodles and egg noodles. The noodles are given a quick boil, tossed in kalbi and saté sauces, which combined create a flavour bomb that is savoury, spicy, and a little sweet. The noodles are then topped with three kinds of pork from char siu, ground pork, and Vietnamese ham. Greens, herbs, and a fried spring roll add contrast to the rich noodles.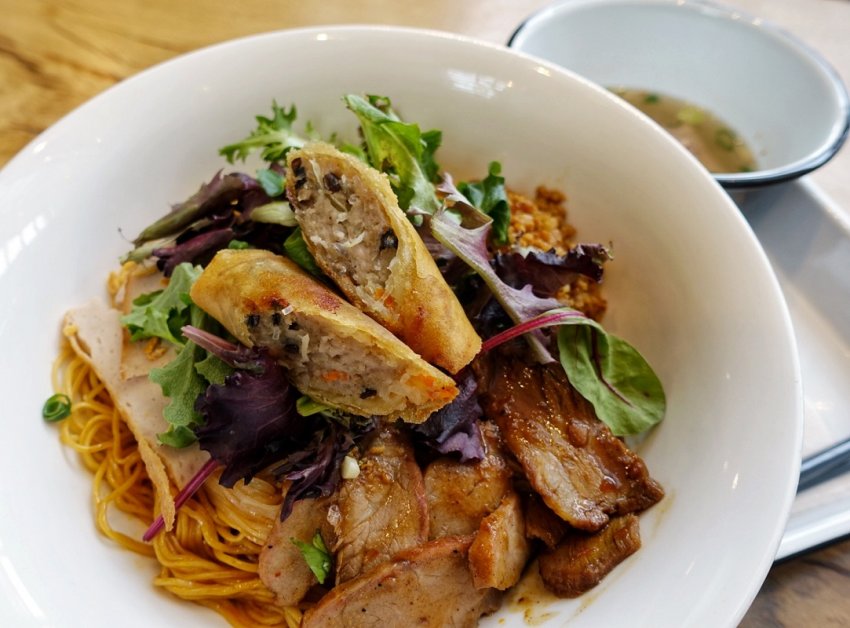 Served dry, each bowl of Hu Tieu Mi Kho noodles comes with a side of pork rib broth, which most folks like to sip as they eat the noodles, but I like to add a little into the noodle bowl as well.
Pure Street Food is located at the First Street Market food hall and is the sister business to Pure Modern Asian Kitchen & Bar.